The latest consoles have faster computation and graphics processors and can handle 4K resolution and even ray-tracing graphics. They also have faster memory and storage systems to reduce load times. But what will the next generation gaming consoles bring?
Let's look at where we are in the industry and maybe get a glimpse of where the gaming industry is headed in the future.
Sony Gaming Consoles
With the PS5 Pro, Sony is taking its console to new heights of power. The new PlayStation is more capable than ever before, and it will be able to take full advantage of the latest TVs. In addition, it's also the most affordable of Sony's current console lineup. Still, gamers want to know when next-generation of gaming consoles will arrive.
No governing body determines what console generation you are playing in, but generally, every five years, there is a window where the major manufacturers release new hardware. Each new generation usually has a giant leap in processing power and the ability to display graphics. In the early 1990s, it was all about 8-bit systems like the Nintendo 64 and Sega Genesis, then 16-bit with PlayStation and Xbox. The next jump came with the introduction of 3D gaming and high-definition graphics that glorified graphical fidelity.
According to recently published documents, Sony and Microsoft don't expect to launch their next generation of consoles until 2028 at the earliest. The information was revealed in the UK's Competition and Markets Authority's investigation into Microsoft's attempt to acquire Activision Blizzard. The CMA is concerned that the acquisition could give Microsoft an unfair advantage in console sales if they made blockbuster games such as Call of Duty exclusive to their platform. That would push gamers away from PlayStation and toward Microsoft's Xbox.
If you want to know about the incredible features expected on the PS6, click here.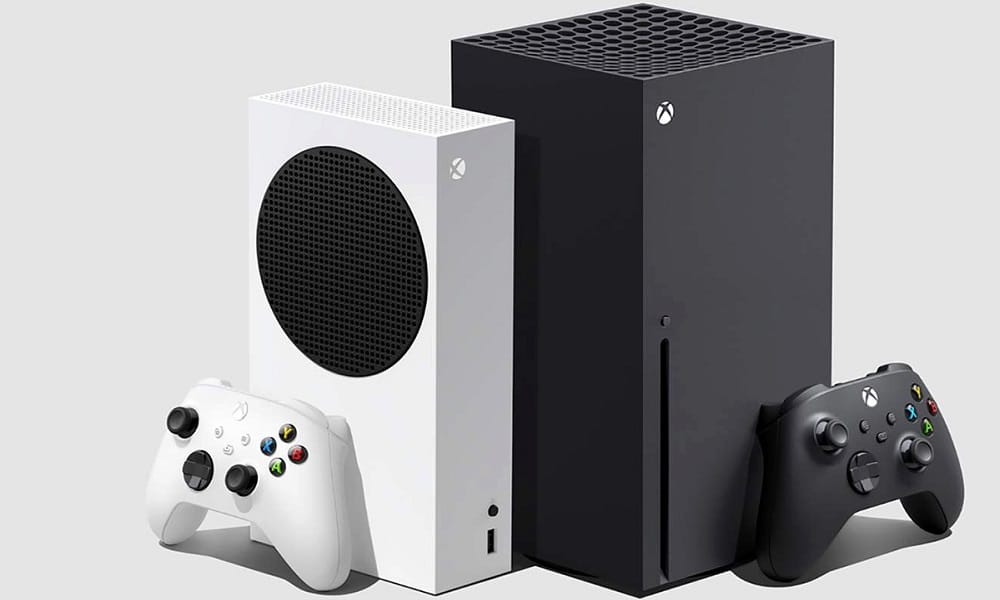 Photo credit: Target
Microsoft Gaming Consoles
The seventh generation of consoles, which took over in the late '90s and early 2000s, saw Microsoft's Xbox make its mark as a competitor to the market-dominant PlayStation 2. It also birthed Sega's Dreamcast, which was a noble but ultimately unsuccessful attempt to make a comeback following the NES's dominance. This era marked the arrival of 3D graphics and CD ROMs, allowing games to sell tens of millions of units simultaneously.
Despite these advances requiring considerable budgets to develop, they led to a boom in video game culture and made esports more prevalent than ever before. This era brought us games like Final Fantasy, GTA V, and Red Dead Redemption 2, which cost more to develop than many Hollywood movies but still managed to find a vast audience.
This latest generation has seen massive improvements in the performance of consoles. The XBOX Series X and PS5 Digital have more processing power, faster loading times, and higher resolutions than previous models. Both offer great value for gamers interested in upgrading but not ready to upgrade their old consoles.
While Microsoft is being tight-lipped about what is coming, they have indicated there will be a next-generation console Xbox in the future that is well beyond the Xbox X or the Xbox S.

Photo credit: Nintendo
Nintendo Gaming Consoles
Nintendo (NTDOY) has carved out an exciting niche in the gaming world as a quirky console maker. Compared to Sony and Microsoft, its systems tend to focus on a family-oriented experience with less advanced graphical capabilities. This approach has helped Nintendo stay popular in the wake of commercial failures like Wii U while still putting it in the top five best-selling consoles of all time.
It's also important to note that Nintendo doesn't release next-generation consoles every six months like its competitors. Handheld release dates have been even more erratic, but still a few years apart on average.
Nintendo hasn't formally entered the current console cycle, but its Switch platform has been a runaway success. The system is currently selling far better than the competing PS5 and Xbox Series X/S models. It's been hampered by the global microchip shortage exacerbated by the COVID-19 pandemic, but not nearly as much as Sony and Microsoft's beefier home consoles.
Be on the watch for the next generation Nintendo Switch 2. There are many rumors about this hand-held superstar, but Nintendo continually changes what we think we know. The release date has been changed a few times.
New Brands
As with any tech gadget, the console industry has experienced a number of fads. From the first 8-bit systems to the Super Nintendo and Sega Genesis in 16-bit, each brand gained its own voice, audience, cult following, and memorable titles. However, one thing that is constant for video game consoles is the generation gap. Every few years, new hardware arrives that takes the gaming experience to the next level.
Historically, next-generation console release dates are released to replace the old ones, typically with improved graphics and processing power. These advancements can also mean the games from the previous console are incompatible with the new ones. Because of this, gamers can tell if a new system has been launched, as it will have a different name and usually a more expensive price tag.
Sony and Microsoft's current-gen consoles, the PlayStation 5 and Xbox Series X, have both surpassed expectations with their sales. However, the Covid-19 pandemic has impacted their supply chains and led to many consumers being unable to purchase them. Despite this, the company's stock prices have been strong.
While there are no concrete details on when the next generation consoles will be released, experts believe they could be out in 2023/2024. The new consoles will probably be referred to as Gen 9.5.
Check out this site for more information on next-generation components regarding desktops and monitors.
Conclusion
As always, we are always seeking information to keep you informed on everything in the world of gamers. Come back often and stay current with the gaming consoles, and news you need to be a world-class gamer.