A new patch has just been launched for the popular PC card collecting game Duelyst. The Duelyst Patch 1.74 comes to quickly address some issues that the gaming community noted and makes some balancing changes that were both much needed and unexpected so soon after the launch of the first major expansion of the game, Denizens of Shimzar.
The most important change brought by the new patch is the fact that the controversial Inquisitor Kron card has been nerfed, making the number 1 5-cost card considered by many OP a bit less useful. Its stats dropped from 4/6 to 4/4 but everything else remained unchanged. A small tweak which is not making the card completely useless now as some nerfs do, but one that will at least open up the door for more possibilities in terms of strategy and playing other 5-cost cards.
Many other cards in the game have seen their stats change, another notable change being Kara Winterblade. Although the cards stats have remained the same, the effect the card has (+1/+1) now only applies to minions played in the same turn that you play the card. This is a welcome change as it was a heavily exploited card by many.
Apart from this major changes, four other cards went through the balancing status and you can see the new changes in the screenshots below: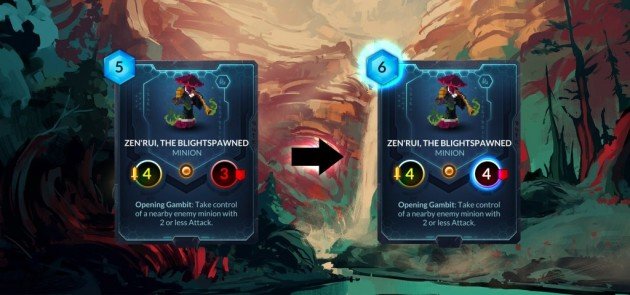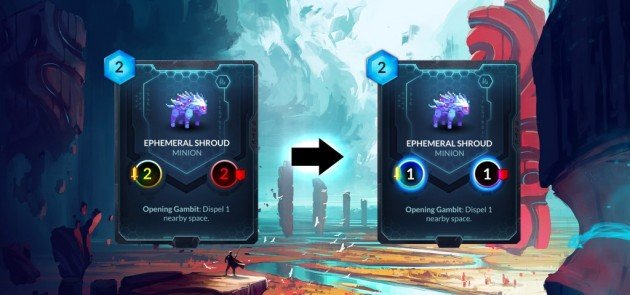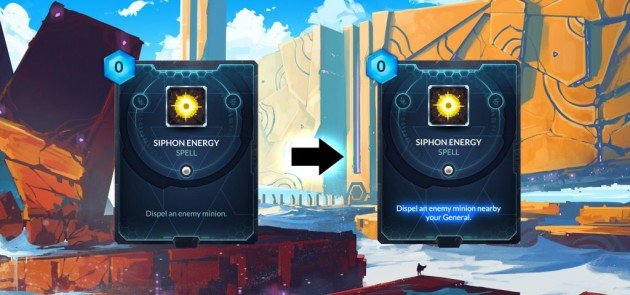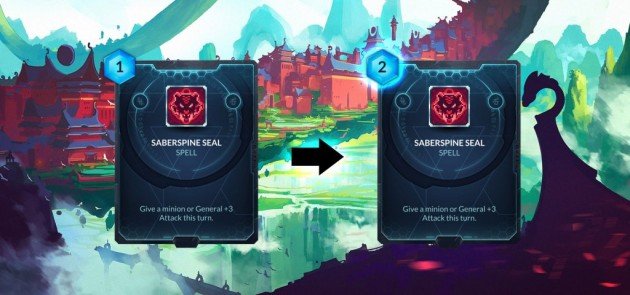 Various other bug fixes were posted together with the official Duelys Patch 1.74 notes and you can check them out below:
Introduced a new system for handling potential network packet drop and game desync issues. Duelyst will attempt to better detect packet drop and ask you to re-enter the game if it falls out of sync.
Streamer Watch list is now sorted by viewer count since we've added a number of new faces over the past few weeks.
Some Shimzar spells have received new custom visual effects.
Fixed a bug where challenging a friend to a game while they are in the Orb Opening screen could lock the game navigation.
Fixed an issue with the card text on Pandora.
Fixed an issue where using Mirror Meld on minions buffed in a specific way would cause them to die as soon as copied.
Multiple unit teleports should happen all together in parallel visually instead of one-by-one.
Finally, the developers announced that 4 new monthyl cards will be making their way to the game on November 1st, but no extra details were offered (yet).
Don't forget to also check out our Duelyst tips and tricks if you're just starting to play the game and need some pointers on how to make this great game even better.