Minecraft developer Mojang has provided more information on the sandbox game's upcoming patch. Dubbed 1.20, this update will introduce archaeology into Minecraft. The patch itself isn't expected for a little while but you'll be able to try out a snapshot of it "very soon".
Players can start their archaeology journey by heading to any nearby desert. These sandy biomes will spawn new blocks close to temples. This new block is called suspicious sand which behaves like no other block in Minecraft. Rather than breaking it and picking it up, you need to use a brush to discover its secrets.
The brush is a new tool in Minecraft that allows you to extract suspicious sand. Extracting the new block will reveal whatever is hiding within. The contents include anything from pottery shards to random objects. It's these pottery shards that Minecraft players are going to want to find to get the most out of the archaeology update.
Once you've collected four shards you can combine them to create a pot. Every pot will have unique patterns that differ from one another. This is fantastic for decoration on all sorts of builds. It's always welcome to see more blocks introduced that allow for the creation of more spectacular structures.
The archaeology update is just the beginning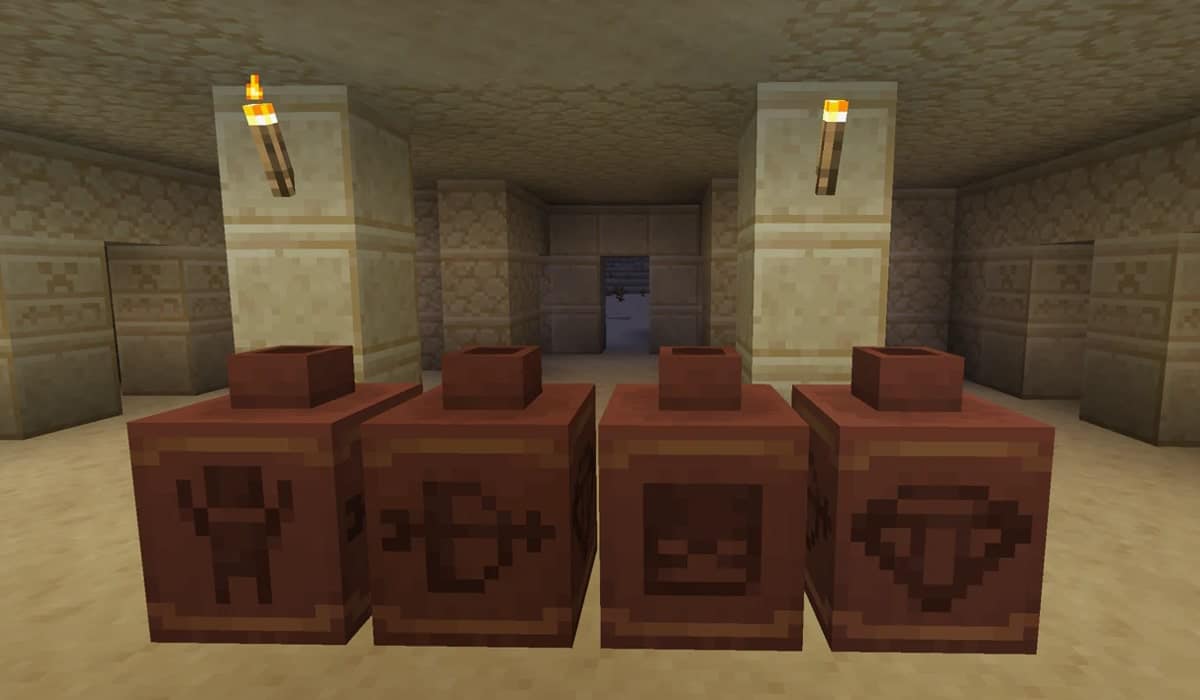 Truth be told archaeology as it stands isn't anything spectacular. It's mostly just a nice piece of side content for players to come across in their travels. However, Mojang developer Ulraf stated in 2020 that archaeology would have suitable rewards.
Given Ulraf's comments it's hard to imagine that the reward he was talking about was a nice-looking pot. We expect that this archaeology update is just the beginning for Minecraft and more will come. It probably won't ever be a core part of the game's progression but further updates on it seem likely.