First revealed at Blizzcon 2019, Overwatch 2 was a big deal. But over 13 months later we've still heard nothing new from Blizzard. That is until now. In the latest Overwatch developer update video, lead designer Jeff Kaplan confirmed more details are on the way.
In the developer update Kaplan admits its "been too long," and that his team have been "quiet," regarding Overwatch 2 news. He explains that COVID has affected development and that there's still "a ways to go." But come next February fans will at least finally get some much needed new information.
Overwatch 2 at Blizzcon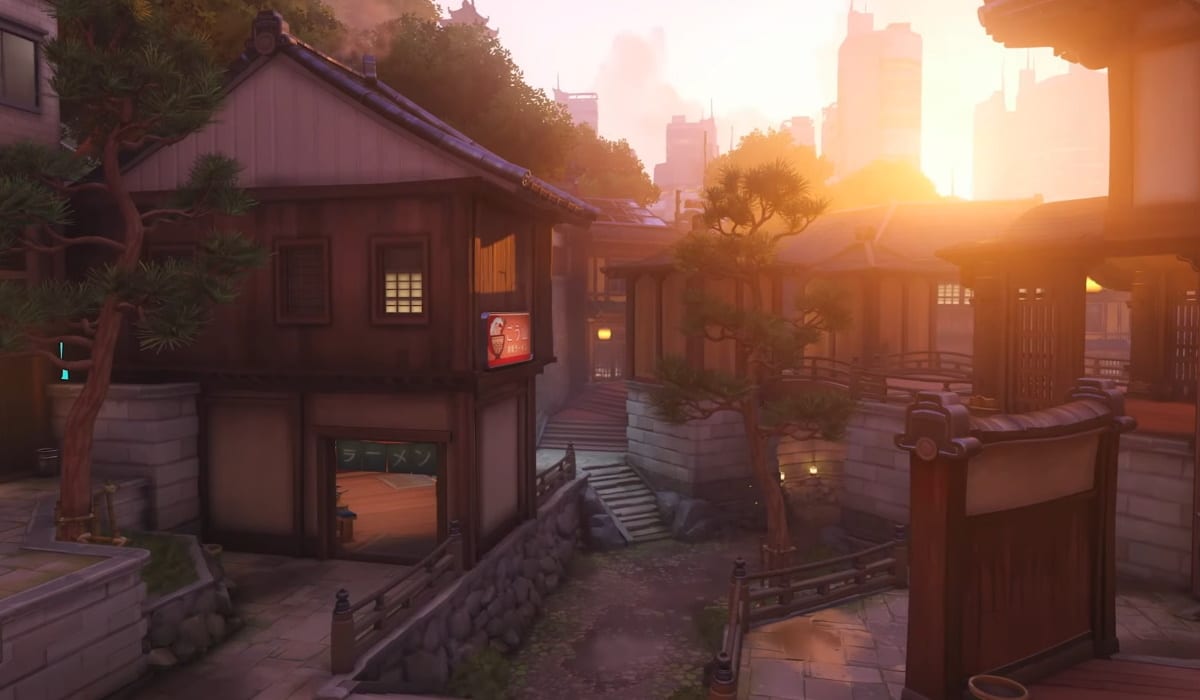 Blizzcon 2021 is set to be hosted online next February. Alongside the other Blizzard titles, Overwatch 2 is expected to star as the event's big announcement. We now know that more details will be coming but exactly what we should expect is still unclear. It could be a beta, another cinematic, or even a release date.
Outside of Overwatch 2 news, this update also confirms that a new map will be arriving on live servers soon. Named Kanezaka, it is based in a small Japanese town on the outskirts of Hanamura. This is likely where the Shimada brothers, Genji and Hanzo, grew up. Unlike Hanamura, Kanezaka is a free for all map that will only be playable in deathmatch game modes.
Supposedly the new map features a ton of easter eggs that could hint at potential future content. Some members of the Overwatch community are already speculating that a new hero called Brit could be in the works. Brit was first seen in concept art for the original game but has reappeared on a billboard in Kanezaka. Given how many new heroes are expected to feature in Overwatch 2, it's not out of the question.
For the time being, all we can do is wait until Blizzcon. It's not ideal that we're having to sit around and pray for some Overwatch 2 news, but it shows that Blizzard care. Neither Kaplan or his team want to rush the long awaited sequel out and release a bad game. In that regard, being patient is still the best thing we can do as fans.