With the release of the next Call of Duty title right around the corner, some concerns are inevitable. Amongst these concerns is how Black Ops Cold War is going to work alongside Warzone. We hadn't received too many details from Activision regarding this topic but earlier today we finally got some much needed information.
When Black Ops Cold War releases on November 13, it will not feature Warzone. The popular battle royale game mode will instead follow shortly after in December. In the meantime players will have access to Treyarch's signature Zombies mode alongside multiplayer and story mode.
Black Ops Cold War Warzone update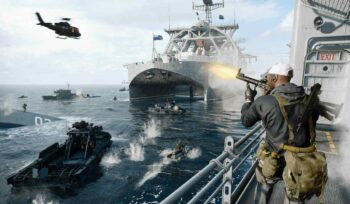 Call of Duty: Warzone has gone down as a huge success for Activision's hit FPS franchise. Despite debuting just seven months ago, it has already reached eighty million total players. These numbers put it in direct competition with other genre titans like Fortnite and PUBG. Not bad for something that started off life as a spin-off.
Its inevitable integration was confirmed way back in September. But we now know that Activision isn't changing the progression model. All level unlocks acquired from 1 to 55 in Cold War will be usable in Warzone too. It's much the same for gun unlocks, camos, blueprints, and operators.
What we don't know is how this game will interact with Modern Warfare. Both games feel and play very differently so having their respective Warzone modes overlap could be difficult. Supposedly, Treyarch's plan is to let players pick either a Modern Warfare loadout or Black Ops Cold War loadout beforehand. But how that will work from a balance point of view is hard to gauge.
We're also still left with the most obvious question of all unanswered. Will this game bring a new Warzone map with it? Or are we just going to be playing on either the same map or a reskinned version going forward? Only time will tell but we at least now know that there will be some kind of crossover.
Comments
comments