Square Enix have announced that XO has been fully funded on Kickstarter, surpassing its $40,000 goal, with $55,000 donated by 2,219 backers. XO is a "retro sci-fi strategy game" inspired by Battlestar Galactica
The sci-fi strategy game was approved by Square Enix themselves through Square Enix Collective, a curated platform that allows developers to post their project ideas and receive feedback from the community on all aspects, from the idea itself, to the proposed development plans and how exactly they plan to fund it and where the donators' hard-earned money will go to.
Square Enix Collective is akin to the likes of Kickstarter, except funding isn't provided through the platform, and project creators are able to refine and tweak their pitches before preparing an official Kickstarter campaign, with approval from Square Enix if their proposal receives a strong positive response from the community.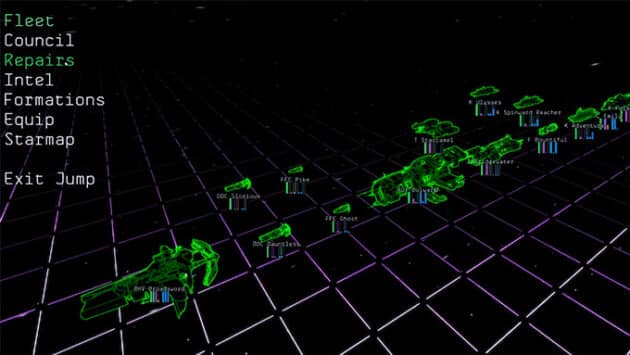 The game's Kickstarter campaign describes it as letting players, "Command a ragtag fleet of starships to escape an unbeatable enemy and save what's left of humanity."
XO is being developed by Jumpdrive Studios, a small, dedicated team of devs based in Portland, Oregon in the US and will be available for PC, Mac and Linux.
Razmoudah remarked, " I might just have to learn how to tweet so I can get at those mine-layer ships. I think first I'll wait to see how things are doing Friday before I start going to such lengths, but it might just be necessary. I will be looking through the backer missions and try my hand at some fan-fiction (if I can manage to remember how to do things as small as short stories, I tend to hit novelle and longer sizes once I get going) tomorrow when I get some time to work with."
Dev Log of OX 2021-07-02
We're on the cusp of another update, but there's just a couple pesky bugs that still need fixing.
We are (still) on sale! After the sale we'll also be increasing the price one last time before release, so now is a good time to double dip…
I was able to add more support for gunboats, and am working on events for what happens when you recover an enemy gunboat to your fleet carrier…
Drank plentifully from the firehose of player feedback and made adjustments based on some very insightful comments.
Most of the dev effort was focused on bug fixes, QOL improvements for carriers and dealing with weapon range edge cases.
I mocked up the UI for the new game setup and main menu, I'm looking forward to getting those implemented.