Underage Video Game Gambling
Wouldn't it be awesome to make money playing video games? Gamers have come a long way from just being addicts and hobbyists. We're in a new generation when it comes to gaming. A generation that has transpired into a world of Professional Gaming. That's right–gamers who earn a living playing video games against other gamers. The ultimate gamer's fantasy come to life.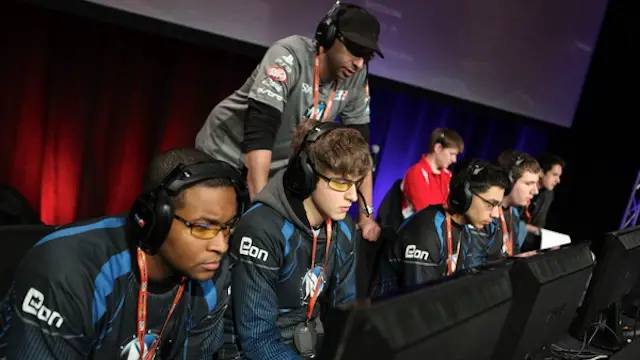 Professional gaming has increased in popularity in recent years. With it, so has a growing epidemic. As it turns out, professional gaming and video games have been a platform for underage gambling.
The Problem
Minors all over the world have been placing bets and wagers on the outcome of online matches in video games. Not only is underage gambling a major problem, but the fact that it's unregulated makes it even worse.
When gambling is regulated by adults and for adults, gambling becomes a non-issue. The case in this specific instance lies in the fact that unregulated third-party gambling sites are attracting underage children. Using the opportunity to win money. Also, the ability to win locked merchandise within games from other players. Such as character skins, weapon attachments, and weapon skins. These sites also offer a Jackpot which entices minors to wager more to win. Should we consider this as casino games?


What Is Being Done to Correct This?
Most countries have very strict rules and regulations when it comes to gambling. Some countries have even completely banned Online Gaming entirely. Such is the case for most of Europe. More and more minors are continuing to gamble on these video game sites. Which has prompted many to call for ratification.
There have been many discussions regarding how to eliminate underage video game gambling entirely. Some have urged video game companies to raise age limits on any game that can be wagered on. Making it difficult and even impossible for minors to play until they're of gambling age. However, some officials, like the South Australian Senator Nick Xenophon, proposed a bill that aims to rework the existent rules of gambling to including video games as "interactive" gambling. Thus banning them from being gambled on.
Gaming has always meant to be fun. An escape from reality into something we can immerse ourselves in. It has never been about gambling. However, the fact remains that we do have a serious growing problem on our hands. It calls for the need to quickly prevent any further problems. Underage gambling remains unregulated and no cease and desist letter is going to cure the problem. Actions must be done on the legislative level. The times now, it's time to get to work.
So, what do you think about underage video game gambling? Please leave your comment below.