Fun Things to Do with The Sim 4
The Sims 4 is out and even if the reception is not the best, the game is still able to proportionate plenty of fun moments. Some of the entertaining elements from the previous games are gone – pools, hot tubs, cars, ghosts and even aliens are now inexistent. However, players can still explore and engage into many other amusing activities. Here's the top ten things you can do in The Sims 4.
10. Pester Your Enemies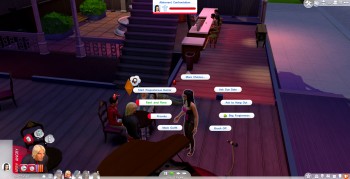 Making enemies in The Sims 4 is not too different from the previous games but when it comes to confront them things can get really spicy. With the new emotion and personality systems, players can now experience a larger variety of social options. For example, if a sim is angry at someone, then a new set of negative actions will be unlocked. The same happens if your sim's personality includes the evil or mean trait. Exploring all these new options can be fun and hilarious for a while because after all, it's never too much to reassure your enemy superiority.
9. Visit the Park with Children
Parks in The Sims 4 are not that different from The Sims 3. Besides meeting new people and taking a walk with your friends, you can also visit the park with your family. If you have kids, things can get much more interesting in this game since each park has a different playground expressly designed for children. Watching them play can be entertaining and surprising, especially because it's a unique feature and it cannot be found anywhere else in the world.
8. Collect Household Items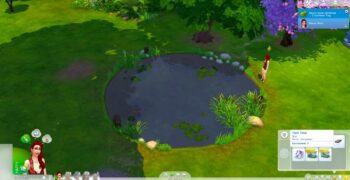 There are numerous items to be collected in The Sims 4. The available collections can be found under the Household Items. The problem is how to find them all but that's part of exploration, right? Traveling around, searching places where no one goes, trying new things and so on. In Maxis' new game, players can collect a large diversity of objects such as frogs, fossils, metals and even space prints. Some of them are quite rare and hard to get, the challenge is on.
7. Go Fishing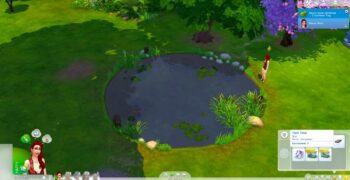 Fishing is one of the several existing hobbies in The Sims 4 and it allows players to progress and evolve through a series of levels. The more you fish, the better you get at it, thus the more and better fishes you'll be able to catch. What then? Well, you can just collect all the fish species in game or you can simply place your favorite fish in your aquarium, with the additional option to name it. Throw the bait and wait for a big catch.
6. WooHoo Frequently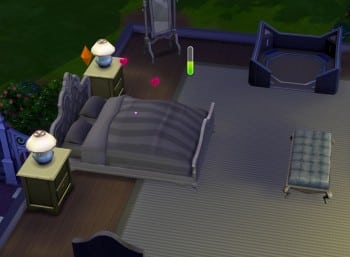 This one is a little tricky. WooHoo is always a fun thing to do, at least to your sims but the point is not exactly about the act itself. In The Sims 4 the female sim can get pregnant, there's a small chance to unlock pregnancy every time you choose to WooHoo. And it gets even more interesting since the pregnancy can generate multiple babies. For romance enthusiasts this might be an unpleasant news.
5. Do a Public Performance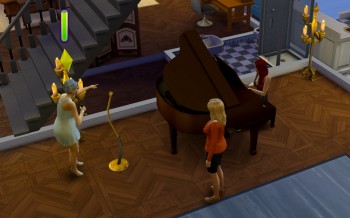 Artistic talented sims can do public performances at any time. This includes instrument players and entertainers. Why is it exciting to go out and show off your skills? Well, you never know how other sims will react to your exhibition. They might dislike it, love it or even give you surprising tips. If your sim is really talented, then you might as well be able to make a living with this kind of performance.
4. Become a Professional eSports Gamer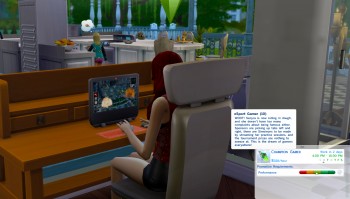 The ultimate dream of any gamer is now a possibility in The Sims 4 – to go professional. Become a professional eSports gamer is nowa career branch, which means your sim can make tons of money out of gaming. Practice your favorite games, win tournaments and watch your fan base and income numbers rise madly during your streams. The more you practice, the more you'll win at every level!
3. Throw a Kickass Party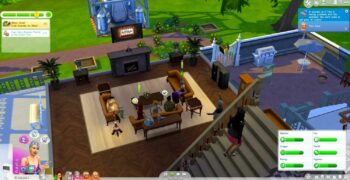 Is there anything funnier than throwing the best party ever? In this new Sims game, players have determined objectives during their events in order to obtain a bronze, silver or gold medal. By other words, to host a kickass party you need to satisfy all your guests, as well as include as many entertaining elements as possible. And the challenge is exactly there, to fulfill all the requirements. Try it and enjoy your party.
2. Find Secret Places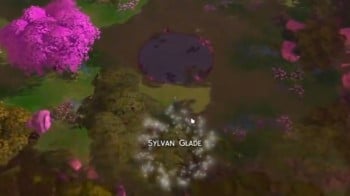 Getting out of the ordinary world is always a good way to have fun and in The Sims 4, players can get their sims to explore and eventually discover secret places. It's certainly not easy but the outcome is quite rewarding. You can read the guides on how to unlock the Forgotten Grotto in Oasis Springs and the Sylvan Glade in Willow Creek. Enjoy these beautiful places.
1. Plant a Cowplant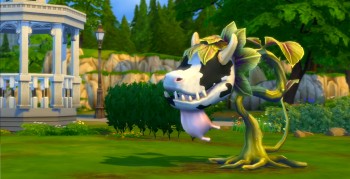 The wonder of gardening can sometimes create strange results. In this case, sims can mix and remix seeds so much until they end up with a cowplant. Yes, a cowplant. If you want to have a pet-plant then you probably want to closely follow all the gardening steps here. Once you create this aberration of nature, you need to take proper care of it, else it will die and leave its skeleton behind. Check out how to create your Cowplant here.
Comments
comments