Game Awards 2019
In case you missed it, the Game Awards 2019 took place in Los Angeles yesterday. As usual, there were plenty of awkward moments but that's not what we're going to focus on. Today, I'm going to go over the award winners that stood out to me. I'm not going to cover every award as there are over thirty different categories. Gamespot has a full livestream of the event on YouTube if you're interested.
Best Art Direction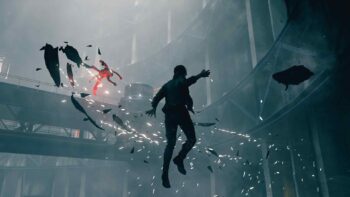 Best Art Direction is my favorite category every year. It celebrates the unique designs of video games rather than obsessing over realism and AAA culture. Year after year, we see the unsung indie heroes getting the credit they deserve in this category. This year was no different.
505 Games' Control ended up winning the award. It shouldn't be taken as too much of a surprise given how well it was received at launch. Control does a better job of making you feel like you wield psychic powers better than any other game I've played. The visuals play a big part in that. Control's impressive digital FX gives items a feel of real velocity as they're violently propelled towards enemies. Not to forget how epic both the explosions and the psychedelic aura surrounding Jesse's powers look.
Personally, I would have liked to have seen Sayonara Wild Hearts win. Whilst limited in scope and relatively short, from a visual point I find it stands out from the other nominees. Mind you, I'm a sucker for bright colors so perhaps that's why it appeals so much to me. Either way, a justified win for Control.
Best Audio Design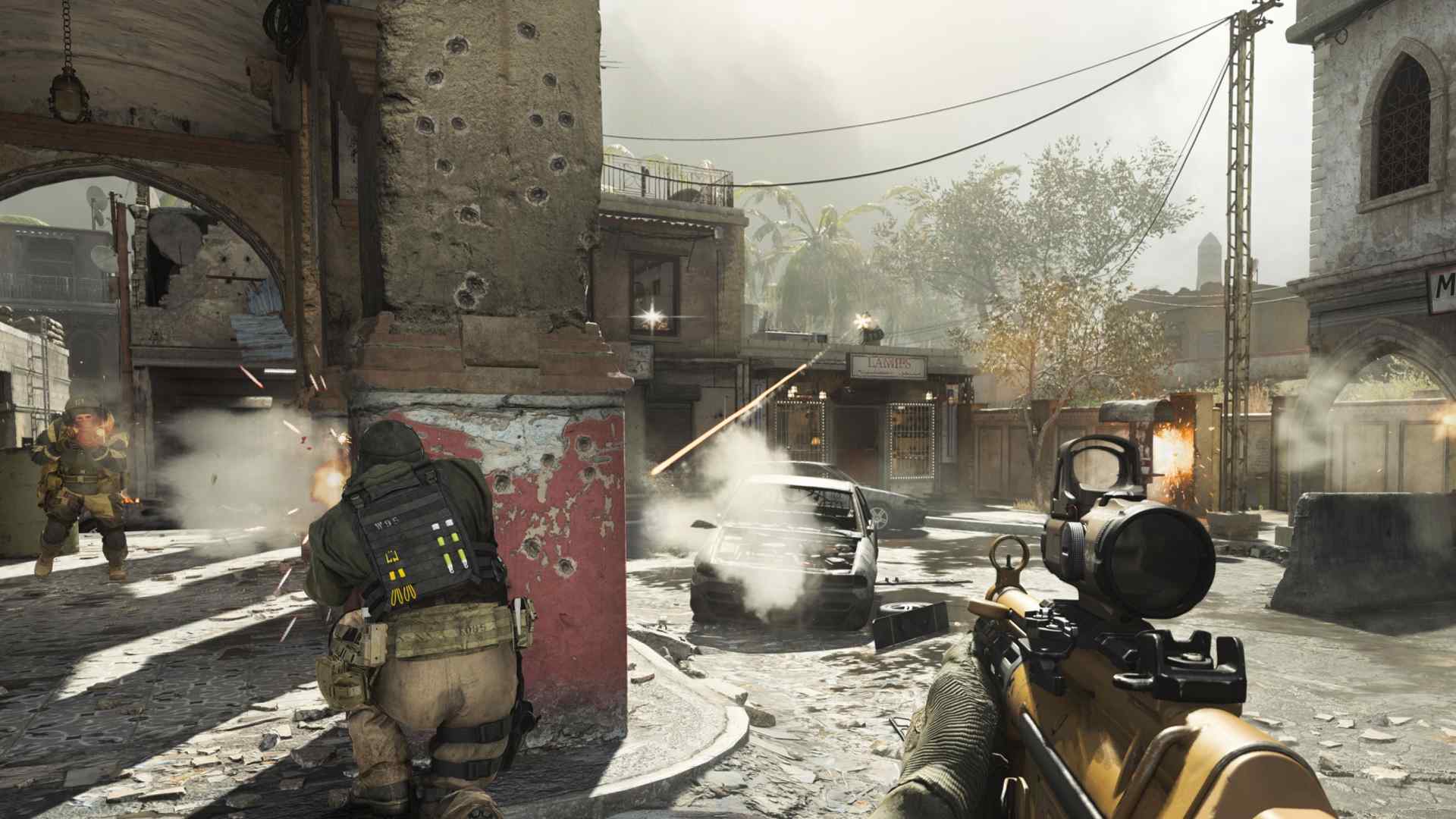 By far the most controversial winner of The Game Awards, Call of Duty Modern Warfare managed to snag Best Audio Design. For those that have played the multiplayer, this was a strange choice. The footsteps in that game are heavily criticized for encouraging slower, less exciting play styles. If you run around too much, enemies will hear you coming from a mile away. It might suit a tactical shooter like Rainbow Six Siege but feels out of place in a casual shooter like Call of Duty.
I suspect the nomination was more focused on its surprisingly good single-player story. I'd consider Modern Warfare 2019's single-player to be the best CoD campaign we've had in years. Equally, you can't overlook how good the guns and various equipment sound in this year's version. When a grenade goes off near you, it's hard not to notice. For the first time in Call of Duty's history, guns feel weighty. The brilliant sound design plays a large part in that.
There's an argument for Modern Warfare but in my mind, Resident Evil 2 should have had this in the bag. As one of the best survival horror games we've ever seen, the audio design is most of the experience. You can't have a world class horror game without world class audio design. Resident Evil 2 creates an unmatched feel of atmosphere.
Best VR/AR Game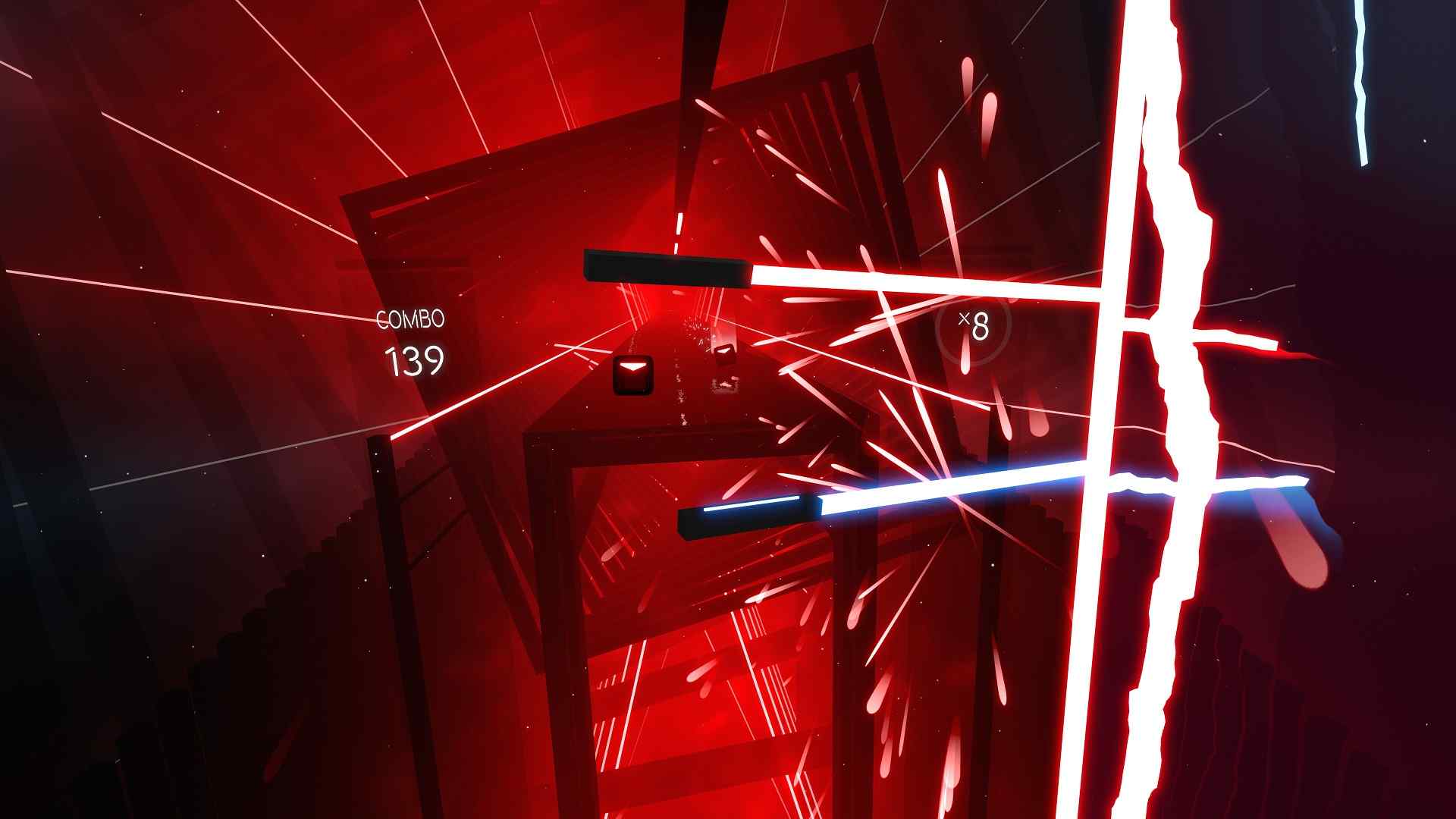 Usually, The Game Awards' best VR game is a pretty dead category. That's because hardly any developers actually make good VR games. However, this year saw a winner more deserving than any other at the awards. Beat Saber developed by Beat Games.
Beat Saber is the standout VR game for anyone considering the investment. Not only is it the best VR game on the market, but it's also arguably the best rhythm game currently available altogether. It's one of the only VR games that manages to successfully implement both the arm movement and peripheral aspects of virtual reality. Even more, it happens to do the whole Wii exercise whilst playing games thing better than Nintendo ever did. Seriously, it can get pretty tiring on higher difficulties.
About the only other game worth considering is Tetris Effect. Technically, it released in November of last year, but the PC port only came out last July. Honestly, it's just Tetris with more atmosphere and some gorgeous visuals. At the end of the day though, Tetris is Tetris. It was brilliant in 1984 and it's still brilliant thirty-five years later.
Fresh Indie Game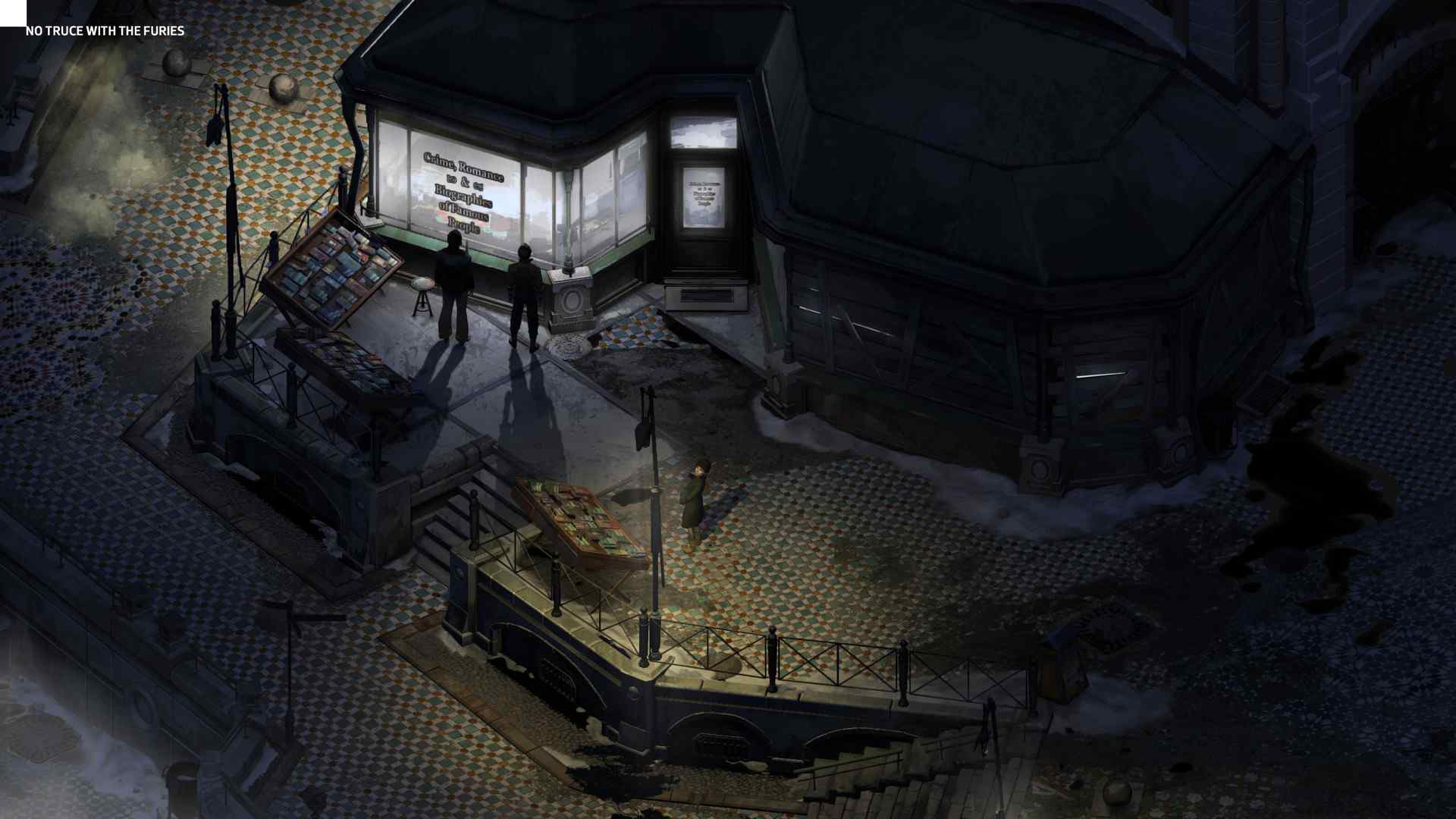 This is The Game Awards tribute to the best debut indie game of the year. You can consider this to be the home of independent creativity and passion. Many iconic games that survive the test of time end up winning this category. In 2017, Cuphead swept away the competition thanks to its fantastically tight, yet challenging mechanics. In 2018, The Messenger won by showing just how good the Metroidvania genre can get. This year, it's Disco Elysium's turn to celebrate.
Disco Elysium is a narratively driven open world RPG. It pays tribute to both traditional tabletop RPGs as well as Infinity Engine's RPGs of the 1990s. The most impressive aspect of Disco Elysium is how it doesn't get distracted trying to deliver an action focused experience. Instead, it sticks to its roots and all gameplay is focused on skill checks and dialogue choices. This won't appeal to everyone but there's no doubt that those that fall within its target audience will have a great time. PCGamesN says it best: "An utterly original RPG that sets new genre standards for exploration and conversation systems."
There are way too many worthy mentions to cover here so I'll just cover my big three. Untitled Goose Game was certainly the biggest cultural and most charming hit of 2019. Nomada Studio's Gris managed to make every frame look wallpaper worthy whilst still delivering a quality platforming experience. Finally, Zachtronics' Eliza reminded us of just how good visual novels can be when they are directed just right.
Game of the Year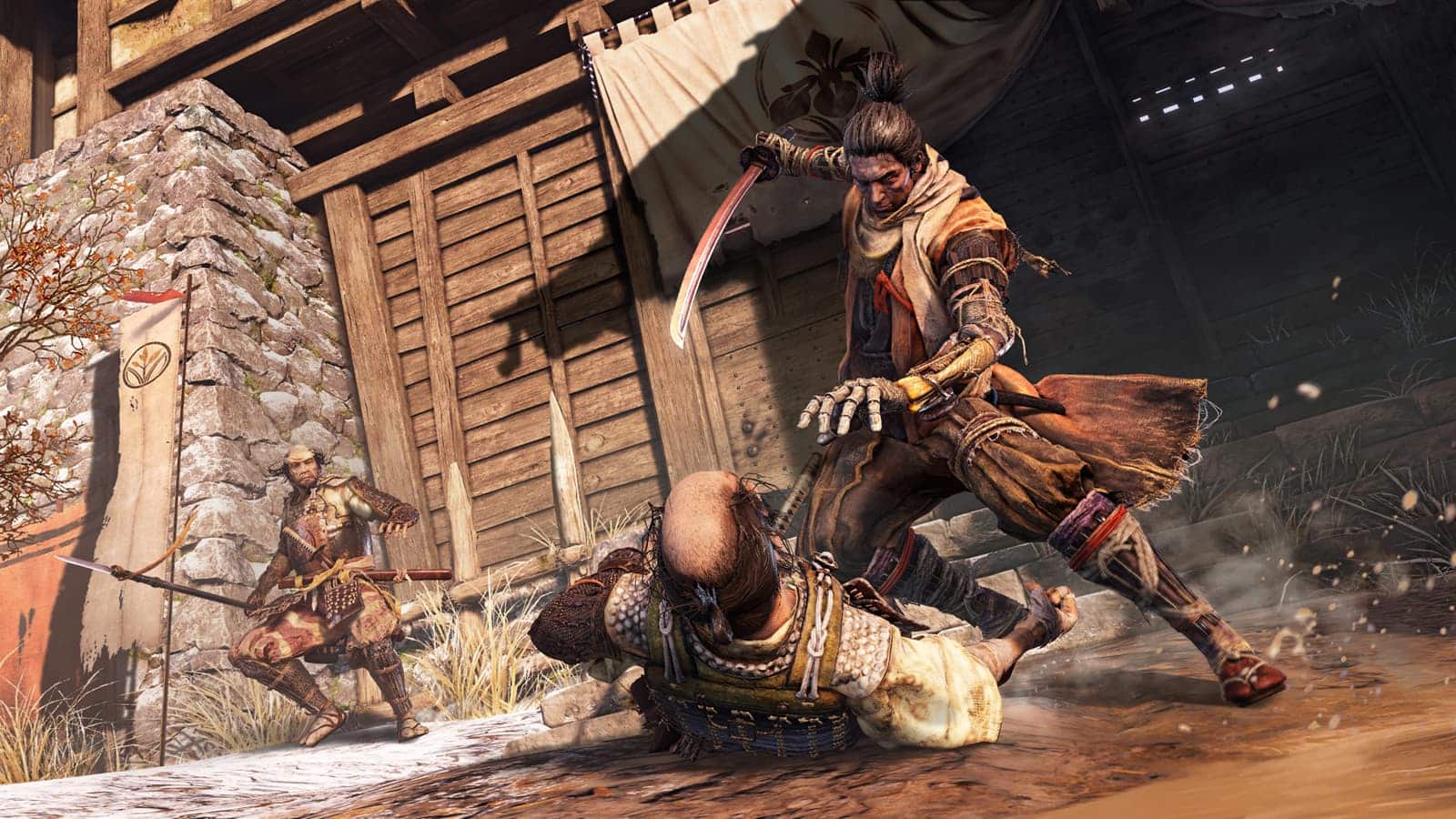 It has to be said, I've disagreed with the majority of The Game Awards' Game of the Years. I think Crosscode was robbed in 2018 and Persona 5 slept on in 2017. Heck, Crosscode didn't even get nominated for Best Indie Debut Game. Come on, are you guys serious? It's the only 10/10 I've given in my writing career.
Anyway, I didn't go into 2019 expecting much better. Frankly, I thought either The Outer Worlds or Control would walk it. That's why it's nice to see Sekiro: Shadows Die Twice take a somewhat surprising win. Obviously, it's an incredible game but it's not the sort of game to usually get mainstream award recognition. Certainly, Dark Souls never got this kind of appreciation from major award ceremonies.
Either way, I'm happy to see a deserving winner for once. Unlike the past five years' worth of winners, I can smile knowing that FromSoftware took a well-deserved gold medal at The Game Awards 2019. After all, it was the standout action game of the year.
What do you guys think? Let us know in the comments if you disagree with any of the winners of Game Awards 2019. Can you think of any games that got completely left out despite deserving better? We'd love to hear your thoughts.