Video game developer Team17 has confirmed that it will be launching various Worms NFTs. This is being done in collaboration with blockchain specialists, the Reality Gaming Group. This series will feature a variety of computer-generated artwork that will be sold on the blockchain.
The developer claims that these NFTs are less harmful to the environment than most. This is because it is using its own "side chain," of Ethereum mainnet to reduce energy usage. Specifics in regard to how effective this is are not provided.
Furthermore, a cut of all proceeds generated through the Worms NFTs will be donated to charity. The charity of choice is Coin 4 Planet which promotes eco-friendly strategies worldwide. More specifically, donations are being made to Coin 4 Planet's Refeed Farms plan which advocates for food waste-processing worm beds.
Team17's head of publishing gave his thoughts on the partnership: "Worms remains an iconic franchise in global gaming with tens of millions of fans around the world. So, we're really excited and proud to announce our partnership with Reality Gaming Group ahead of the release of highly limited-edition artwork NFTs later this year."
Not a popular decision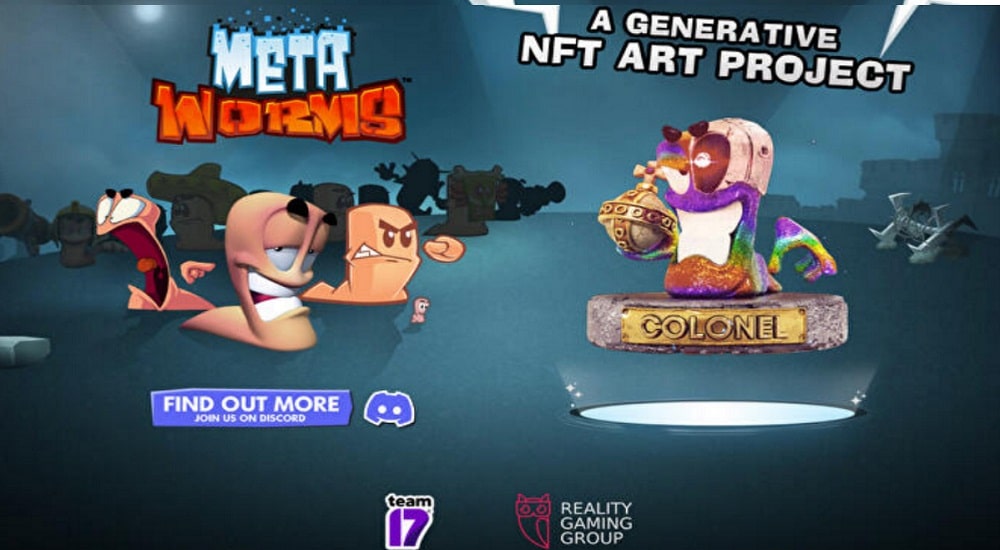 It's a given that fans of the tactical artillery games aren't happy but they aren't the only ones bothered by this announcement. Eurogamer's Tom Phillips inquired into the reveal and discovered that several teams within Team17 were vocal against the NFTs. Even worse, some other teams didn't even know this was happening.
Despite the concerns from many employees the higher-ups at Team17 have pushed through and ignored their complaints. Potentially, if the fan backlash is strong enough this may fall through in the future. Although given the developer's insistence on making this sound eco-friendly it may already be too late for that. If there's one positive it's that there's at least no news of NFTs coming to Team17's games too.
Comments
comments