Earlier this week Sony unveiled another one of its PlayStation exclusives would be coming to PC. This time around it's Sackboy: A Big Adventure that is getting a PC port. The 2.5D platformer is coming to PC on October 27 but not everyone will be able to play it.
It turns out that the Little Big Planet spin-off is going to have some hefty specification requirements. At the top end the recommended specs to play at ultra are a Nvidia RTX 3080, Ryzen 9 3950 or equivalent, and 16 GB of RAM. These high-end components will be required to maintain 60 frames per second at 4K resolution.
Those playing at 1440p will instead need an RTX 2070, Ryzen 7 3700x or equivalent, and 16 GB RAM. Although this is more accessible it's still fairly steep for just 60 FPS, 1440p gameplay. Most other PC ports are not as demanding as Sackboy: A Big Adventure.
Once we come down to 1080p the requirements to play at 60 FPS do become more manageable. Playing at 60 FPS at 1080p only requires a GTX 1070, Ryzen 7 2700, and 8 GB of RAM. If you can settle with just 30 FPS a GTX 1060 and a Ryzen 5 1500x will suffice.
Finally, the PC port of Sackboy: A Big Adventure can be run on as little as a GTX 660 and an AMD FX-630. However, users will specs as low as these will only be able to manage 30 frames per second at 720p resolution.
Requirements are going up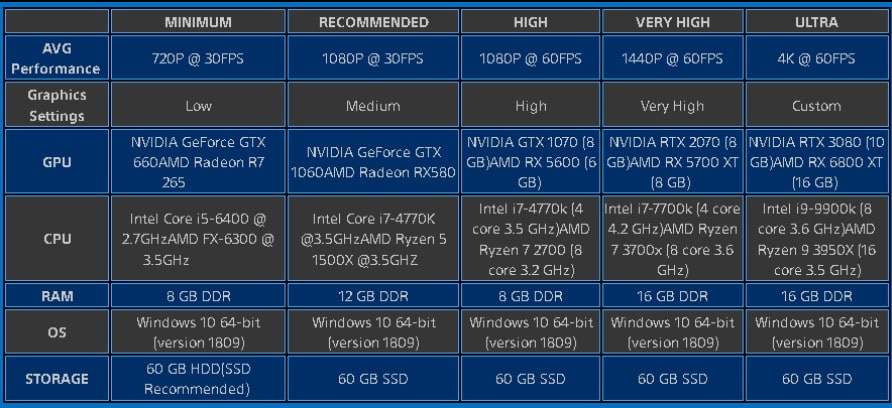 We'll find out in due time if Sackboy: A Big Adventure has porting issues but its high requirements are more likely just a sign of the times. As game engines get more advanced PC requirements to run games are going up. This is not a trend that will stop anytime soon as games becoming increasingly demanding.