Sony, like every other business entity, is chiming in on Black Friday and this week's holidays with a nice sale. The theme this time is Co-Op, so grab some buddies and get playing… after you utilize the 10% code they've also included for a limited time.
Here are some of my favourites from the sale. As always, check out the official blog post for more info.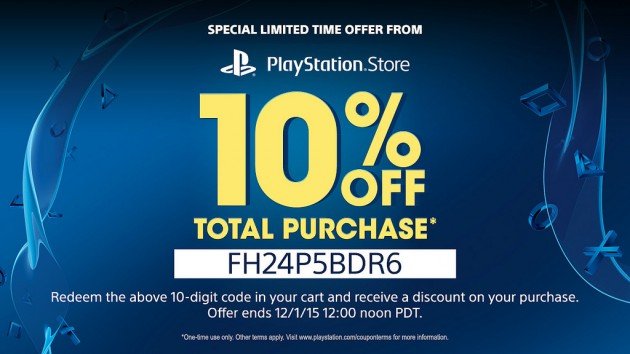 Battlefield 4 Premium Edition– Despite a horrible launch that rendered the game unplayable for months, Battlefield 4 has turned around entirely. It still receives support and even has a new map to play after five terrific expansions last year. This is a pretty great price for all of the content, so now is the best time to try out Battlefield if you're curious.
Lara Croft And The Temple Of Osiris Deluxe Edition – If for some reason you still don't have PlayStation Plus and missed this as a freebie, Temple Of Osiris is a great sequel to an underrated and often forgotten game on the PS3.
Borderlands: The Handsome Collection – If you managed to miss out on the controversial hype-train that is Borderlands, this is a pretty reasonable price for three huge games that are begging you to grab a friend or three for hours and hours of questing.
Rocket League – Another for those of you who missed it being free on PlayStation Plus. This zany game is some of the most fun I've had in a long time and it even appeals to those of us who dislike sports. While this deal isn't one of the best for your wallet, you can't go wrong with Rocket League. I promise.
Serious Sam 3: BFE – Not every FPS needs to be a militarized snooze-fest. Serious Sam seeks to bring you back to the golden age of arcade shooters with ridiculously over the top action and a variety of strange enemies to slaughter. It's so cheap that it's worth the gamble if you're not convinced.