In just six weeks, Horizon Zero Dawn finally releases exclusively for the PS4. While it has a fairly awkward name, the game itself brings you on an incredible journey that you won't soon forget. This third person shooter takes you into a post-apocalyptic land that's now home to many unique, robotic creatures. Instead of expecting the usual bipedal robots we're used to, now it's a four-legged (and well, other amounts of legs) creatures that you'll be hunting for. Watch out for robotic dinosaurs, birds and much more. You'll be hunting these creatures for survival, and even using their own mechanical body parts against them.
The gameplay is open-world, and you'll be spending all your time exploring that world as well. You play as Aloy, a young girl in charge of searching out the lands and uncovering its secrets. You must hunt these strange creatures, and you'll have a range of weapons at your disposal including traps, bombs and much more. Since it's open-world, you'll have plenty of time to amass your weapon stash as you're completing missions and side quests.
F

ight

 Robotic Creatures
There will be many strange creatures you encounter, and they're all mechanical at this point in world. They were not always hostile though, as a strange virus has been spreading over the robotic creatures and turning them to the dark side. Not only can you fight them, you can hack them as well if you manage to. You can turn some of them into mounts, or perhaps even hack them into friendship. Who wouldn't love a mountain-sized robotic dinosaur best friend?
As you progress in the storyline, you'll be searching for the answer as to why these robotic creatures now dominate the land, and how they got that way in the first place. The world used to be as we know it now, but something terrible happened along the way. Shunned by her tribe of indigenous humans that stayed on earth while the rest left, Aloy on her way to find her destiny and using her amazing huntress skills to help her out. Let's hope you're a good shot with a bow, you'll have to channel your inner Legolas to take down these titan-sized beasts. You'll have to come up with different strategies for all the cunning AI you'll be fighting against. Use all of Aloy's wit and skills to defeat the creatures in her way and hunt out her destiny.
Release Date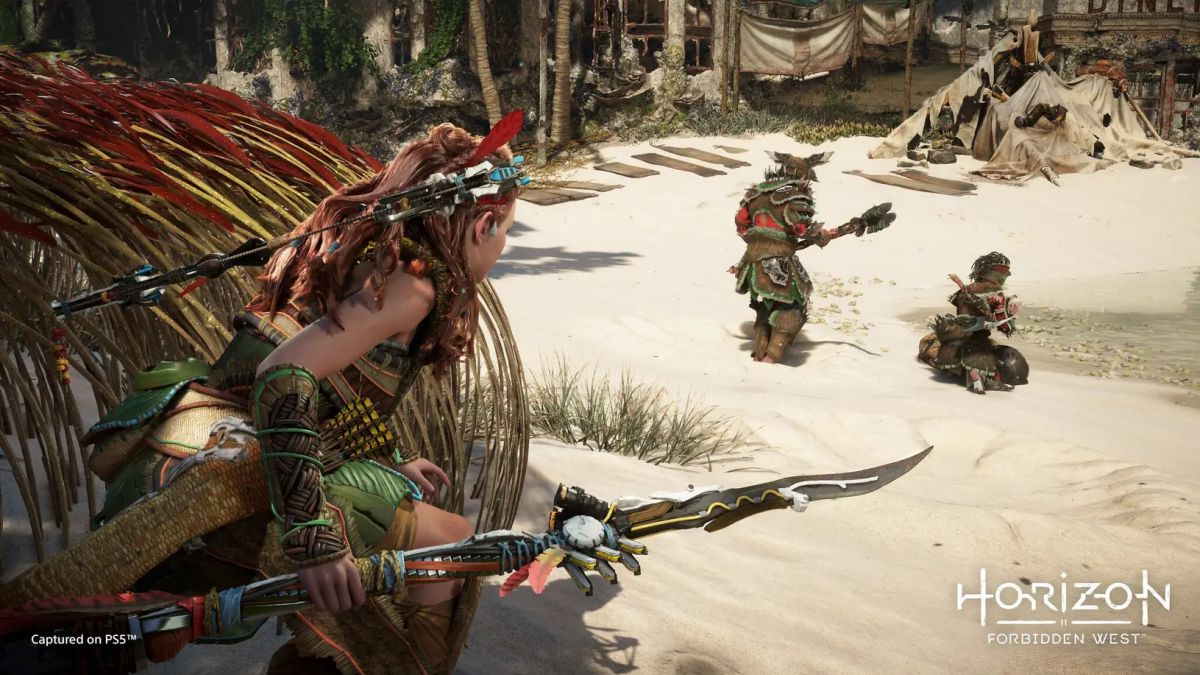 Releasing February 28th in the US and March 3rd in Europe, Horizon Zero Dawn is not far off from being available, so you won't have to wait much longer now. There are many great story and gameplay videos available to watch in the meantime. Check out Playstation's Horizon Zero Dawn Story Trailer and an eight minute gameplay video created from footage available from E3 2016. The graphics are stunning and the details are incredible, right down to the realistic movements of the creatures and the day and night cycles and weather system. You might begin to feel like you're really a part of this incredible world. Don't be too worried though, robotic pets aren't a thing yet. Oh, wait…