With San Diego Comic Con going on there has been a multitude of announcements, news, teasers and trailers released this past week and all of it has been beautiful. However there was one teaser released yesterday that especially caught my eye.
Halo: The Fall Of Reach – The Animated Series is a three-act mini series, and will tell the origin story of the SPARTAN-II program that the Master Chief was a part of. It will also cover the events before and after the Covenant's first attack on humanity, and the titular planet of Reach.
The animated series is based off of the 2001 Eric Nylund novel of the same name, but there is a chance that some details will be changed or updated to keep it in line with the 14 years of Halo lore that have come after it.
The teaser trailer itself doesn't give away too many details, instead setting the tone of what to expect from the series and showing off the unique CGI-animated look that emulates the cover art of the novels. There is a voice over from what sounds like Dr. Halsey; the creator of the original SPARTAN-II program and the AI Cortana, talking about the ambition of humans and how it could lead to their downfall.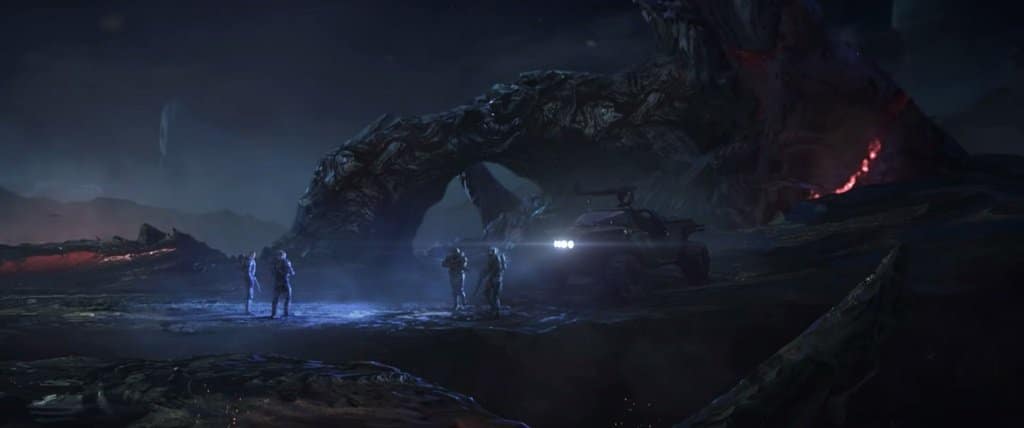 Halo is one of the few games to have a very extensive lore and extended universe. Besides the games there have been novels, comics, animated shorts and live-action series. The quality of each of these is always hit and miss, with some being fantastic and others being downright awful. The Fall Of Reach looks like it could have some promise as it comes from a good heritage, and its style is interesting enough to at least warrant a look. But we won't truly know until the series is released.
For those who want to watch it first, the series will be bundled in together with the Limited Edition, Limited Collector's Edition, and Digital Deluxe Edition of Halo 5: Guardians. For those of you who still want to watch it without having to fork out, the series will also be streamed on the Halo Channel app on Xbox One and Windows 8.1, (iOS and Android versions are expected soon).
Comments
comments