Blizzard is just about to launch their latest game to the world and most likely everybody will want to play it. And even though most people would say that the best way to enjoy Overwatch – just like any other big game out there – is by playing it on a desktop computer, if you prefer being as mobile as possible and play it on a laptop, then go for it and do it! It's possible and it doesn't necessary have to cost you a fortune (unless you have one to spend, which is even better in terms of game quality) because the system requirements of the game are really, really low.
And in order to make things easier for you, we have a list of the best laptops to play Overwatch on, starting from the cheapest we could find to more expensive gaming laptops that will give you the best in terms of visual quality and FPS. But the good news is, as I said, that you can play Overwatch on a laptop without spending a fortune, so let's check out the best laptops for Overwatch below (based on the minimum system requirements released by Blizzard):
Acer Aspire 15.6″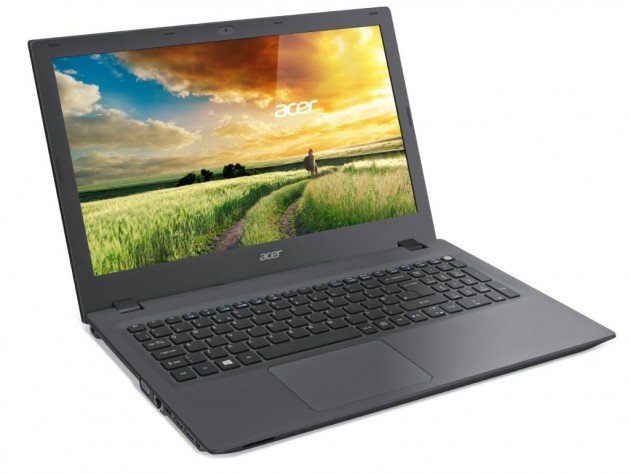 Our budget entry is also a really solid product and I was actually amazed to see a laptop this good available for such a low price. It's not huge at 15.6″ but it is powered by the great Intel Core i5-5200U processor and comes with 8GB of RAM memory as well, which are well above the minimum requirements and just about the same as the recommended ones. The graphics card tops them all, though, being the NVIDIA GeForce 940M with 2GB of RAM. Plus, you get Full HD from this laptop (1920 x 1080 resolution) and 1 TB of HDD space for your games. A great, great product at a very good price. The only downside of this laptop for Overwatch (but which would surely handle other more demanding games as well) is that it has no optical drive, so if you must use CDs and DVDs, stay away from it. Otherwise, grab this gem!
Click here to buy and find out more about the Acer Aspire 15.6″ laptop.
Acer Aspire E5-573G-59C3

This model is just a bit more expensive than the previous one and it would go under the "win some, lose some" rule. It basically has the same specs as the previous model, which makes it a good laptop for playing games (Intel Core i5-5200U processor, 8GB of RAM, NVIDIA GeForce 940M graphics card and 1 TB HDD). It also has a slot for an optical drive and comes with an extra 8GB SSD. The only downside here is that it's not full HD, the maximum supported resolution being 1366 x 768 pixels. So my suggestion would be, for this price range, to get this one if you really need the optical drive or the first recommended one otherwise.
Click here to check out & buy the E5-573G-59C3 laptop.
Dell Inspiron i7559-2512BLK

It's time to go a generation higher in terms of processors, and also work a bit on that graphics card. The Dell Inspirion has a 6th generation Intel Core i7 – at the moment, one of the best processors you can get when buying a laptop, as well as am NVIDIA GeForce GTX 960M card with 4GB GDDR5. The laptop itself runs on 8 GB of RAM, has a 1 TB HDD and 8 GB SDD and runs at full HD resolution. The only downside? Yes, you've probably seen it coming: it has no optical drive, but it is way better than the first one we've recommended, so if you have a couple hundred extra dollars, this one would be the better choice in my opinion: great for Overwatch, as well as other current generation games.
Click here for buying options and more details.
Dell Inspiron i7559-7512GRY

We're growing fast here, with this model being even better than the previous recommended laptop. We're already talking about great specs here that everybody will love and the price is still good. The i7559-7512GRY model runs on an i7-6700HQ 2.6 GHz Processor, just like the previous model, as well as the NVIDIA GeForce GTX 960M graphics card. But it has a lot of other goodies in store, like 16 GB DDR3L SDRAM, 1 TB HDD + 128 GB SSD Storage and UHD resolution supported (3840 x 2160 pixels). That's really something that can make your games look amazing (as well as everything else). This one comes without an optical drive as well but I would personally take it and consider it the best option on the list, without going to crazy price-wise.
Click here to check out the i7559-7512GRY laptop on Amazon.
Prostar MSI GT80S Titan

Probably most of us can only drool looking at this one, but I think it's only fair to have it on the list for those who really want to invest in a state of art gaming laptop that will not only handle Overwatch like a pro, but also other current generation games – and do it in style. The price is prohibitive, that's true, but the specs are jaw dropping. We're talking about a huge gaming laptop here (18.4″ of pure joy), powered by an Intel Core i7-6820HK 2.7 Ghz processor. It has a whooping 64GB DDR4 and TWO 256GB Micron M.2 MSATA M600 Series SSDs and a regular 1 TB HDD. The graphics card is also just as impressive: the Dual NVIDIA GeForce GTX 980M with 8GB GDDR5. Full HD resolution, a Matte-type screen and the Blu-Ray Writer/Reader round things up for this amazing gaming laptop. This beast is really expensive, but if funds are not your problem, just go for it and you'll enjoy gaming on a laptop with specs better than those of many desktop PCs out there.
Click here for buying options and more details.
So there you have it: five different laptops that will be great for playing Overwatch, listed from the cheapest to the most expensive. Choose the one that fits your budget and enjoy!