Discover your new power-ups and unlock a new series of abilities with our Kosmic Dust products, created just for gamers.
Ever wanted to be the strongest hero of the RPG? Or have a mind that races faster than anyone else? How about having the ability to restore your power to its full capacity as if it was magic?
Kosmic Tribes introduces the Kosmic Dust gaming supplements, a line of specially developed products to help you become everything you ever wanted to be!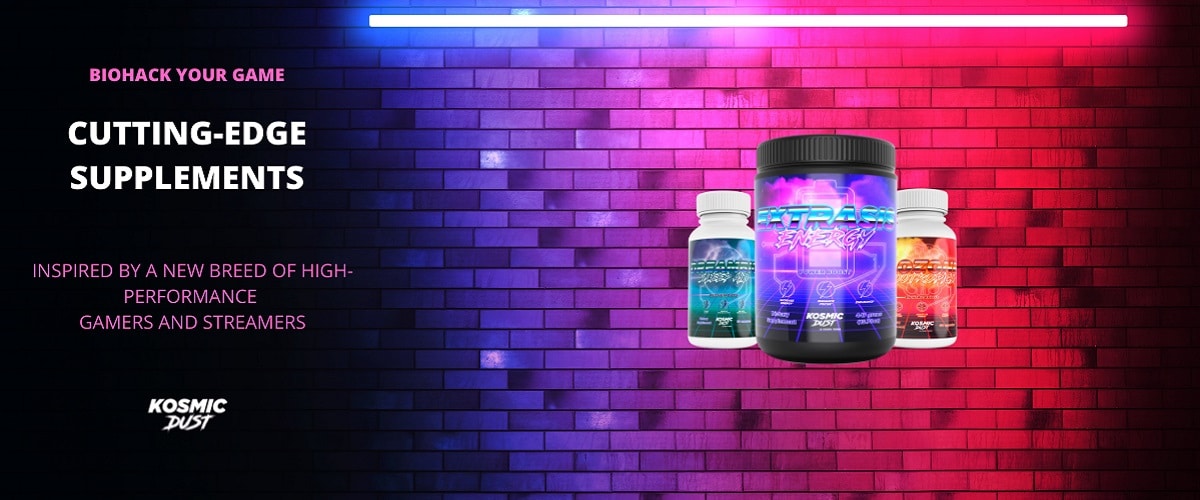 Get a boost of Energy with EXTRASIS, the secret recipe for power and stamina! This is the power-up every hero needs to enhance their focus and develop overall physical and mental endurance. It will help you increase your resistance, improve your muscle gain and simply perform at your best 24/7.
FLOZONE is the key that will let you hack your Focus! These Nootropics will put your mind up to any task you need to throw at it! You'll gain mental clarity and promote creativity, concentration and motivation like never before.
And recover your mind and body with DREAMBIG, the veggie capsules with the power to help you make the most of your sleeping time. You'll wake up everyday feeling refreshed, sharp and relaxed. It might seem like magic, but it's just Kosmic Dust!
Find these and other products specially created for gamers around the world in our online store!
Remember that you can be a part of the Kosmic Dust online community on social media and through our website, where we have information, resources and content that will help you improve your digital life.
We have great deals and benefits for the Kosmic Tribe like the Kosmic Club, our loyalty reward program, or the Kosmonaut Program, the affiliate marketing program that can make it rain gold!
Everything is connected, everyone is a part of the tribe. Join our community, be a part of Kosmic Dust.