RPGs
2016 has been a great year for Role-Playing Games (RPGs) and just to name a few, we have XCOM 2, Deus Ex: Mankind Divided, The Witcher 3, Fallout 4, and Final Fantasy XV. Also, a tormenting torture device called Dark Souls III came out last 2016. While these games have their own share of glory and fame, some wonderful RPGs were forgotten in the box down in our basements. To give you a drop of that nostalgia potion, here are 5 RPGs that we all forgot but are still awesome.
Vagrant Story (also known as "The Phantom Pain")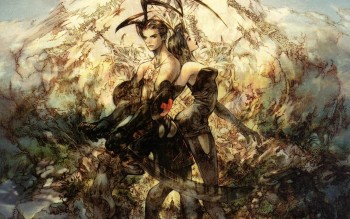 Once upon a time, in the year 2000, the developers of Final Fantasy (Square Co., Ltd. which is now known as Square Enix after merging with Enix) decided to make a game with a lot of puzzles, a unique battle system, and a weapon and crafting system that is comparable to a lot of modern games like Fallout 3 and the Elder Scrolls Series. That game was Vagrant Story. Also known as "The Phantom Pain", Vagrant story is an action role-playing game that has elements of a dungeon crawler game, a hack and slash game, and a rhythm game.
The game received high ratings from various video game critics. Knowing Final Fantasy developers, they sure hid a lot of gems in the game for you to discover. Go add Vagrant Story in your list of "to-play" games and enjoy the world of Valendia.
Valkyrie Profile Series

Valkyrie Profile is a series of RPGs based on the Norse mythology and follows the story of three Goddesses of Fate namely – Silmeria, Lenneth, and Hrist – as they (well, mostly Lenneth) venture into the world of mortals, in the realm of Midgard, in order to gather brave human souls to serve as 'einherjar' or warriors for the coming Ragnarok, the final battle which decides the fate of all creation.
The game has a unique battle mechanics wherein, you link or assign the characters to the buttons on the controller and when pressed, the respective character linked to that button performs an action. It's a mechanic worth experiencing and the story is fine, especially it covers human behavior and honor. If you want to play this forgotten gem, it's available on the PlayStation Portable. Enjoy and defeat those enemies, Nibelung Valesti!
Final Fantasy Tactics (Original and the "War of the Lions" version)

Who doesn't love Final Fantasy Tactics? Well, that is probably because you haven't played it yet, young squire. This entry in the Final Fantasy franchise was made last 1997 and was re-released for the PSP in 2007 as "Final Fantasy Tactics: The war of the Lions". Which added new movies, scenarios, jobs, and a lot of words that made me grab a dictionary. You can't miss a single point in the wonderful story of greed, revenge, corruption, friendship, and betrayal that gave life to the world of Ivalice.
Oh and, various characters from the 'main' Final Fantasy franchise also appeared in FFT. Having trouble where to get it? Well, worry no more. The game was made available on the smartphone last 2011. Go on and visit your app store and grab a copy of this critically acclaimed entry in the Final Fantasy universe.
Breath of Fire III

First off, I've also played Breath of Fire IV but I never finished it…and I apologize for that, my dear BOF IV fans out there. That being said, I chose Breath of Fire III, the first three-dimensional entry in the series. It offers a lot of mechanics that will make you play for hours and hours. Collecting all of Ryu's Dragon Genes, fishing, and learning all the skills, are just some of the things that will make you come back and play some more. Battles occur quite similarly to another RPG – ehem, Final Fantasy – which is random. I won't spoil the story, because there are a lot of plot twists in this game accompanied by a very gorgeous soundtrack. Plus, the diverse characters that will make you properly plan the composition of your party in order to defeat the myriad of enemies that will cross your path.
The game was re-released for the PlayStation Portable for you, guys, to pick up and enjoy.
Xenogears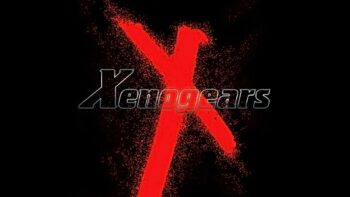 Have you ever heard of that game that has a long-haired main character? The one that fights with his fists and has a giant Gundam-like robot? Well, that is Fei Fong Wong. He is the protagonist of the gem that I think is lost in the back of the minds of most people, Xenogears. This game tackles a lot of social issues that makes it more appealing to more matured audiences. Issues include slavery, war, prejudice, and corruption. A lot of critics hailed Xenogears for its somewhat controversial take on religion, humanism, and psychology.
The gameplay involves the use of Action Points or AP in order to execute combos. The Triangle, Square, and X buttons on the controller are used to perform those combos. Then, there are gears. These are combat robots, fighting machines that bear a similar fighting style as the owner or pilot. For example, one character in the game, Bart, uses a whip when outside his whip-wielding Gear. Xenogears has anime-style cutscenes which are backed by gorgeous soundtracks composed by Yasunori Mitsuda, the composer for Chrono Trigger, Xenosaga, Soul Sacrifice Delta, and a lot more.
You can get it from the PlayStation Network and enjoy the brain-teasing world of Xenogears.
I hope you enjoyed my list of some of the top RPGs of the previous generations that seem to have been forgotten. If you are looking for games to play while waiting for that next-level role-playing game coming out in just a few months, you can try the games above. You will not regret it.
How about you? If you know any role-playing games, that made you feel like you live in another world, that seem to have been forgotten now? Let us know in the comments down below and happy gaming!