Final Fantasy 12 HD Remake
Platform: PS4
Release Date: July 11th, 2017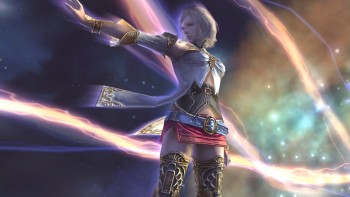 Full disclosure, I did not finish Final Fantasy 12 (FF12). I can admit as a fan of the series, after Final Fantasy 10 (FF10) I was looking for a certain experience and this game did not do it. It was evident that the battle system and the over world were practice for their Final Fantasy 11 (FF11) MMORPG and I wasn't trying to be a part of it. I got a healthy way into the story and while it was full of political intrigue something about it didn't grab me.
This isn't going to be a bash piece on FF12 but rather an invitation to players who may have missed this game during the PS2 era. Or if you were like me and didn't give the game the chance it may have deserved and want to give it another try. Square Enix had their Fiinal Fantasy 30th Anniversary event that outlined the different games coming out this year including the release date of FF12. With that out of the way here is some information about the Final Fantasy 12 HD remake that is coming this summer.
Final Fantasy 12 Is An HD Remaster

This is a remaster not a remake and that means that the game itself is relatively intact. There are no huge overhauls to the major systems in the game but they did decide to give it a lovely gloss of paint. If this doesn't impress you check out the trailer they released that can show how the already beautiful game was made even more lovely. This update is also extended to the audio sounds to add more depth to the character's performances. Some of the lines have been re-recorded to complete the package.
The Bad Ass Judges Are Still Here

There has not been any major changes to the story but here is a brief synopsis. FF12 takes place in the world of Ivalice, (yes that one). The city of Dalmasca was recently occupied by the Archadian Empire leaving it in ruin. Princess Ashe, the heir to the throne who had her wedding crashed, has devoted her life since this take over to liberate her country. On the flip side of that players meet Vaan and Penelo, two street urchins with dreams of becoming sky pirates. Political intrigue complete with Judges ensue as players join these rag tag companions to free their homeland.
The Licensing System Is Getting An Upgrade

It's not a serious upgrade as the gambits and license board are still present. However, they have added the Zodiac Job system which has made the game more like FF10 and possibly harder to break. In the original game all of the license boards were identical while in the remaster each character's board is different. They have even made it so that every character cannot obtain each Esper which is more traditional for the series.
However, they have added the Zodiac Job system which has made the game more like FF10 and possibly harder to break.
The other big change has to do with the characters limit breaks or Quickening in this game. The characters can only learn 3 of their Quickening licenses with the fourth one disappearing from other boards when achieved. This is something that I will need to explore but this is a different step for the game that could impact the game play in a major way.
There Are Quality Of Life Additions

The point about the licensing board is major but they have also added some quality of life changes that players will appreciate. They have added a "speed mode" which will quicken movement on the map. The new Trial Mode allows players to take saved characters into 100 battles that test their strategic prowess. This adds an extra element of challenge for players that take a break from the main story or when the adventure is complete. Finally they have added PlayStation trophies, auto saving and shortened load times for more fluidity. It's apparent that PS2 limitations stopped these changes from happening so it's good to see it added here.
Are you excited for Final Fantasy 12 HD Remake? Do you plan on picking up the remaster? Will the time that has passed make the game be received better? Let us know in the comments below.
Until Next Time Guys!