Thanks to Valve's introduction of the Steam Deck handheld PCs are growing increasingly popular. But Valve doesn't have a monopoly on the industry and more competitors are popping up. Most recently the AYANEO Slide was formally revealed following a crowdfunding campaign in May 2022 that raised over $3 million.
The Slide was technically first announced alongside its crowdfunding campaign but the specifics weren't clear. In a YouTube hosted presentation, AYANEO went into further detail breaking down its future plans and overall strategy. Within this presentation was some vital information on what fans can expect from the Slide.
One key difference between the Slide and the Steam Deck is that the former will have a full QWERTY keyboard. This allows for tactile typing which simply isn't possible with a strictly digital keyboard as is on the Steam Deck. Also, as its name would suggest the AYANEO Slide comes with a slidable screen which is fantastic for ergonomics.
When the screen is slid down the Slide acts a lot like its competitors. However, it can be partially slid up to reveal a keyboard and even slid up further to become a notebook of sorts. This versatility helps it be more than just a gaming PC on the go. The Slide will also function perfectly well as an all-purpose computer suitable for work and browsing the web.
AYANEO's other offerings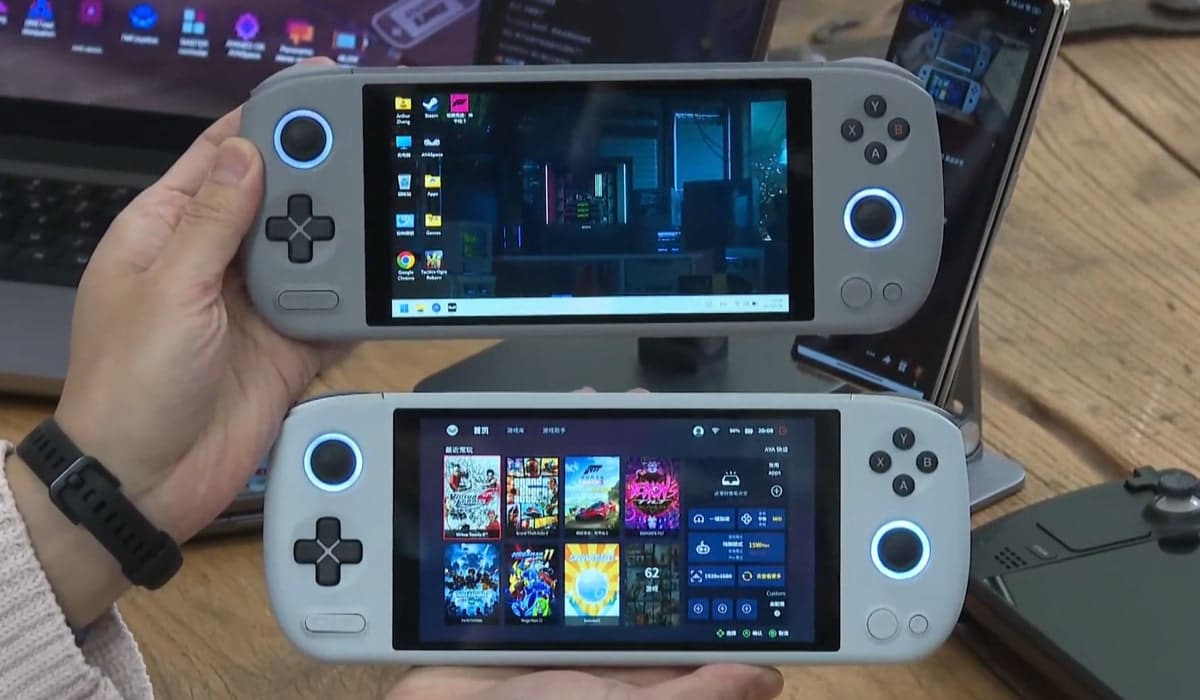 The AYANEO Slide wasn't the only product announced in the presentation. There was also the Air Plus, a Windows-based machine that will be available for pre-order on February 5. Unlike the Slide, the Air Plus is expected to use an Intel CPU whilst the Slide will use a Ryzen 7000 mobile APU. Unfortunately, we don't yet know when the Slide will release or its price. More information on pricing is expected in the near future.