Publisher Electronic Arts is reportedly dropping the FIFA name from its hit football simulator. Moving forward FIFA will instead be called EA Sports Football Club. Trademarks for this new name have already been confirmed although it is unclear if the switchover will happen this year or next.
Last year the idea of a name change was touched upon but nothing was confirmed. However, in a recent internal meeting, EA's boss Andrew Wilson stated that he believed the FIFA brand is "an impediment," to progression. He even went as far as to state that, outside of World Cup years, all FIFA brings is four letters to put on the cover.
The decision to move to EA Sports Football Club is at least partially financially driven. Rumors circulating the industry say that the FIFA organization was looking for double the license cost to use its brand. EA does not feel that this is a worthwhile payoff for what little it gets out of the deal.
A future without FIFA?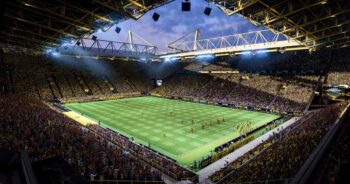 If EA does choose to drop the FIFA name that doesn't mean we won't be getting FIFA games anymore. For one, the newly renamed series would be FIFA in all but name. We have seen a similar transition in the past when Championship Manager was rebranded as Football Manager. Even though the name changed the gameplay did not.
Also, there's little to no doubt that FIFA will try to sell the license to someone else. Don't be surprised if a competing sports game publisher like 2K Games takes the opportunity to enter the market. EA will need to consider that switching to EA Sports Football Club could open up the potential for new competitors. If that risk is worth the money saved on the license is going to be a tough judgement call to make. For all of us though more competition is always good so this should be a positive change.