The roster for Street Fighter V is nearing completion with only a couple more characters awaiting their reveals.  Karin, Zangief, and newcomer Laura were officially revealed recently, with Laura being accidentally leaked by Famitsu early.  Capcom has stated that there will be sixteen playable characters in Street Fighter V's initial roster and more will be added post-release in a League of Legends type of ongoing service.  They've also stated that, of the sixteen characters, eight will be series regulars, four will be veterans that have been out of the fight for some time, and four will be entirely new.  With the most recent reveals, we now know seven of the eight all-stars (Ryu, Ken, Chun-Li, Zangief, M. Bison (dictator), Vega (claw), and Cammy), three of the newcomers (Necalli, Rashid, and Laura), and all four of the returning veterans (Charlie Nash, Birdie, Rainbow Mika, and Karin).  This leaves only one all-star and one newcomer for the initial roster.  However, the remaining characters may already be known as all of these reveals line up well with a supposed leak that was originally released on the forums of popular Street Fighter fan-site Shoryuken.com.
The leak was posted three months ago and claimed that R. Mika, Zangief, Sim (supposedly referring to Dhalsim), Juri, Karin, Ken, Urien, Alex, Laura, Rashid, and Zen would be on Street Fighter V's roster before any of those characters had been confirmed.  Initially, I shrugged the leak-off as it not only failed to mention Vega and Necalli, but it also contradicted the number of characters that Capcom themselves claimed would be in the game.  Even when Rashid was revealed, I still wasn't convinced and chalked it up as a lucky guess.  Dozens of fake leaks are released regularly and, while Rashid isn't the most common name, it's still possible that someone just got lucky.  However, now that Laura has also been revealed, it lines up too well to be called a mere coincidence.  Taking the Shoryuken leak as real, that makes Dhalsim the last veteran character (so much for my Necro prediction) and Zen as the last newcomer and is also referred to as the new boss character in the leak.  Unfortunately, it turns out that executive producer Yoshinori Ono really was playing a trick when he heavily hinted at Blanka being announced at the Brasil Game Show.
However, what about the three characters left over?  Unless the roster has changed mid-development or the stated number of characters was an outright lie, there isn't enough room in the plan for Juri, Alex, and Urien to join the cast.  Well, the simple explanation is that these characters won't be in the initial line-up, but rather are the first ones in line to be added post-release.  One of them may even be announced near launch as a free preorder bonus.  There is an event scheduled at New York Comic Con that would be the perfect place to reveal the all-American Alex.  I doubt anyone would be used as a preorder exclusive given that Capcom knows how much they've burned their fans with on-disc DLC in the past and they are in no position to garner more bad press for themselves.  After all, the only reason Street Fighter V is being developed at all right now is because Sony offered to help publish it.  More likely, preordering would get you a voucher for a specific character that would have to be unlocked with either grinding or microtransactions otherwise.  Then again, never underestimate a major game developer's ability to dig its own grave.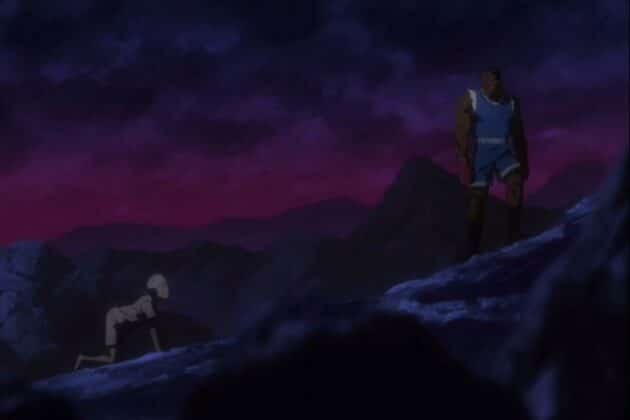 The one major mystery surrounding the roster is the identity of the supposed new boss, Zen.  With such an innocuous name, Zen's playstyle, personality, and even gender are all anyone's guess.  However, I think we may have already seen Zen and can deduce some of his abilities.  In Street Fighter IV,  Shadaloo enforcer and former boxing champ Balrog decide to go rogue in order to steal Shadaloo tech and sell it for his own gain.  In the end, all he walks away with is a mysterious child experimented on by SF4's main antagonist,  Seth.  It's my guess that this child is Zen and he will appear in Street Fighter V all grown up and in control of his latent powers.
Being raised by Balrog, Zen would likely be a boxer and the roster is still in need of one.  Having a boxer as the new boss would be an interesting twist, and he has his mysterious powers to differentiate him from Balrog and Dudley and make him stand out like a boss character.  Given that he was found in the same facility that created Seth, a creature made up of the best moves of all the other Street Fighter characters, the possibilities for his powers are essentially limitless.  He could mix up his pugilism with projectiles, spacing techniques, barriers, or who knows what.  Just having a straightforward boxer wouldn't be much of a boss, so Zen will definitely have some overwhelming abilities to put him on the level of Akuma and Gill.  Once again, I want to emphasize that this is all just wild speculation on my part and Zen could just as easily be an entirely new character unrelated to anyone or anything we've seen before.  Zen could very well be a space alien with three legs and shoots lasers from its eyes for all we really know.  Before you call that ridiculous, keep in mind that Street Fighter has never been shy about casually throwing around monster men like Blanka and Necro.  I just think Balrog's ending from SF4 feels too much like a foreshadowing of events we'll see play out in SF5 to ignore.
Who do you think will be the new boss character for Street Fighter V?  Who do you want to have joined the post-release roster first?  Do you have any lingering concerns as we approach the game's release?  Leave a comment below and let us know what you think.