The typical moral-based fight between good and evil is one that sneaks it's way into most genres throughout a mass of differing medias. Usually righteousness will prevail, leaving the good guy/ girl triumphant, with their foot on the defeated villain, fist held high and proud. Now, with this stereotypical timeline of events that is used quite commonly, you'd consider it easy to predict a story line in most circumstances and find it much easier to identify good and bad characters, right? Wrong. In Naughty Dog's widely acclaimed action-adventure series Uncharted, it has become apparent that the ability to distinguish between good and evil isn't always as easy as it seems and we have Uncharted's protagonist, Nathan Drake to thank for this.
The Makings Of A Bad Guy 
Although Nate partakes in a great deal of saving and other heroics throughout the Uncharted series, he is actually a renowned thief that snatches up historic artifacts and treasures using his seemingly bottomless knowledge of the past. In most cases, the purpose of stealing such objects are for the means of pride or to sell on for money, usually to pay of his companion, Victor Sullivan's debts. However, it is apparent that right from the start, Nathan had the typical beginning and makings of a bad guy.
Nathan Drake was deprived of his parents from a young age. After his mother committed suicide, his father turned young Nate into an orphanage where he was raised there for a while. Nate eventually ran away from the orphanage and made his way to Columbia where at the age of 14, he managed to acquire Sir Francis Drake's ring from which point, the story of Uncharted, meeting Sully and all his thieving antics transpires.
Nathan Drake undertook an awful lot of stress during his upbringing; quite rightfully to be fair to the guy and in doing so, had what we can nowadays consider the makings of a villain,  hellbent on getting his own back on the world. However, is he truly a fully-fledged villain?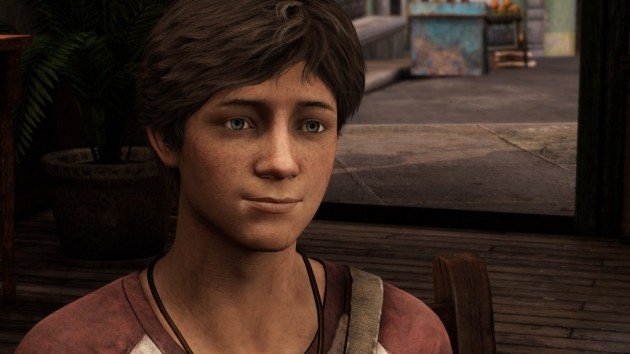 Naughty Dog's Naughty Boy
It is evident that throughout the proceedings of the three, soon to be four part video game series of Uncharted, our dear Nathan Drake has stacked up a credible list of bad deeds to have him placed quite firmly on Santa's Naughty List. During the series we see him break into several museums and then proceed to steal numerous historic artifacts from them, steal various vehicles, break into historic sites, steal historic documents, cause unimaginable amounts of damage, not to mention the countless henchmen and mindless mad-men he murders. Fact is, Nathan Drake has done his fair share…well, quite a few people's fair share of bad things that could easily have him considered a villain. So why given this, is it still relatively difficult to class him solely as a villain within the Uncharted series? Does Nate's good deeds really outweigh and rectify the many terrible ones he has committed throughout the series?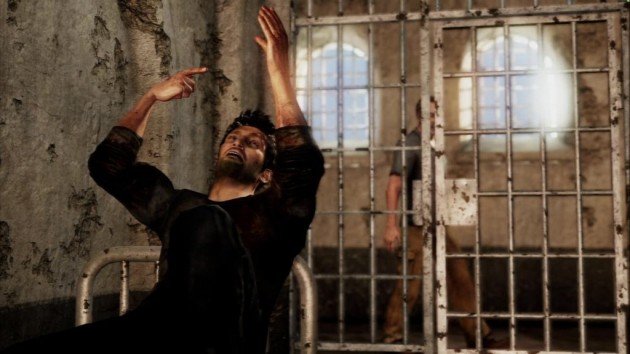 You'll Get No Sympathy From Me…Oh Wait. 
Granted, Nathan Drake has committed many dark deeds throughout the duration of his adventures however it is difficult to pin him as a distinct villain purely because among all his dark doings, his adventures have entailed a fair share of heroics on his part. He's saved the damsel in distress on numerous occasions, whether it be Elena Fisher suffering a bullet wound or Chloe Frazer needing an unnecessary rescue from a madman (both having important roles in the series). Regardless of circumstance, the fact remains that nowadays doing such a thing is considered something a good guy would do as opposed to cunning villain. He has overcome his own greed and pride for the better of mankind and in all respect the people he has killed, have been at least somewhat more villainous than him. So is it at all possible to suggest that perhaps Nathan Drake is a hero after all? Furthermore, there is the matter of villains usually being disliked whereas Drake, you can't help but love. This love for him is unquestionably enhanced during the third installment to the series, Uncharted 3: Drake's Deception in which we experience a small snippet of Drake's unruly childhood. Although his childhood may have been the beginning of his stealing and wrong doings, it is also what makes him so lovable through means of sympathy. On a final note, as we learn throughout the events of the Uncharted Series, a lot of the time Nate is purely after his own heritage. Yes, he doesn't go about getting it the right way but regardless, it is his to take surely?
The Better Of Two Evils
So, seeing as Nathan Drake is hard to distinguish as either a hero or a villain maybe it'd be best to consider him as the better of two evils? I mean yeah, he steals, lies and cheats all for his own greed but at least all he is looking for is riches and pride whereas, the more easily identifiable baddies throughout the Uncharted series are after something more sinister and truly evil, world domination. Furthermore, Nathan proceeds to take down these power-hungry lunatics. So yeah, he may be a bit of a bad guy, but he isn't really the baddest-bad guy or a real villain if you think about it.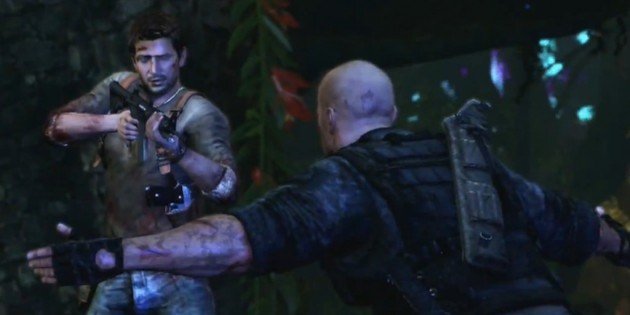 We Love You Nate
Good or bad, fans have taken to Nathan Drake over the years, a fact very evident in the sales of the Uncharted series. In the upcoming finale to the series Uncharted: A Thief's End, i'm sure Naughty Dog will throw in plenty of new red herrings to prevent us fans from distinguishing Nate as either a hero or a villain but regardless, the millions of fans of this series we'll be eager to have him back, as a hero or a as villain.
Comments
comments