Mortal Kombat X's most awaited character, Tremor, gets his brutalities and fatalities was revealed a couple of days ago by Redditor, Murdoink, Tremor has 5 Brutalities and 2 Fatalities.
Tremor's brutalities are named "Blood Rock," "Rumble Trouble," "Rock Head," "It's Me Tremor" and "Krystal Khaos." while the 2 Fatalities are named "Stone Tomb" and "Stalag Might.". Tremor's variations were also revealed as Aftershock, Crystalline and Metallic.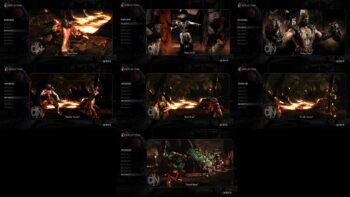 Although Tremor DLC was announced by developer NetherRealm Studios a while ago, there is still no confirmed release date of when it is coming. There was also a new trailer released by Warner Bros. which shows how the characters recover from the brutalities and fatalities through the soft and healing hands of The Doctor. Check it out below.
https://youtu.be/SFAtRXpFA-w
Comments
comments