Bethesda have recently announced that a special edition lithograph has gone on sale in their store. The print is a wide shot featuring the garage, armour and dog as seen in the game's announcement trailer.
A standard edition of the lithograph is available for $25, sized at 24×11″ and weighing 100lb.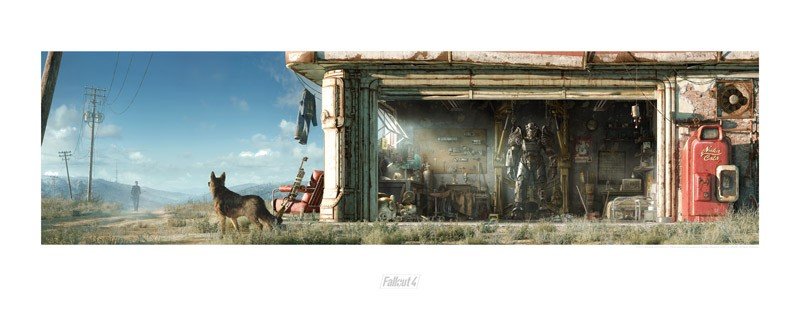 A special edition of the lithograph is also available for $65. This edition has foil embellishments on title and Fallout logo, is a limited edition product with only 500 being printed, are individually numbered and comes in at a whopping 37×16″, weighing the same as the standard edition. The pricier version is limited to three per customer, with both editions estimated to ship on 10th September.
Fallout 4 is set to release 10th November 2015 for Xbox One, PlayStation 4 and PC, so there's plenty of time to get your room decked out with all the Fallout 4 arty goodness you can get your hands on before it lands later this year.