Games of the Year
Now that 2016 is almost over, it's time to look back at the best games launched during the year and pick our winners. There were some pleasant surprises this year on all platforms, including some unexpected flops as well, but overall this was a great game for gamers on all platforms.
And in order to make sure that we help you pick the best games to play this year in case you haven't done so already, we decided to do a "best games of the year 2016" round-up, sharing with you what the best publications in the industry had to say.
So without further ado, let's check out the Games of the Year 2016 on different platforms!
Best PS4 Games of 2016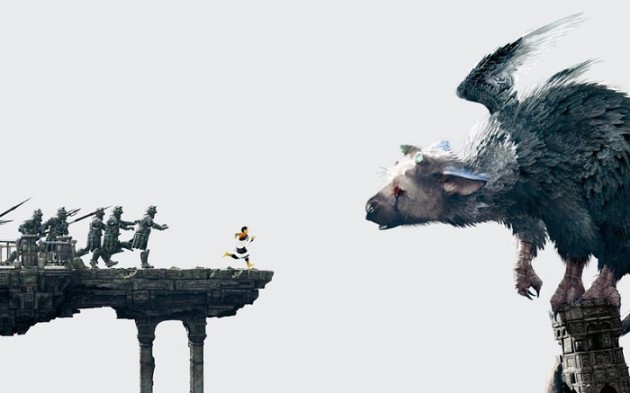 Gamespot has some interesting picks for this year, in no particular order: The Last Guardian, Uncharted 4: A Thief's End, Overwatch, Titanfall 2 and Dishonored 2
Destructoid, on the other hand, has an even more interesting list of nominees, including: The Last Guardian, Uncharted 4: A Thief's End, The Witness, Dark Souls 3, Abzu or I Am Setsuna. However, their pick as the best PS4 game of 2016 is, unsurprisingly, Uncharted 4: A Thief's End.
Best Xbox One Games of 2016

Gamespot shares their picks for the GOTY awards: Forza Horizon 3, Dishonored 2, Titanfall 2, Battlefield 1 and Overwatch. It's a sad list for Xbox One gamers and proves that great exclusives are hard to come by on Xbox One.
Gizmodo has a larger list of winners and their suggestions sound a bit better in my opinion. Their list of best Xbox One games of 2016 include the obvious choices like Overwatch, Forza Horizon 3, Dishonored 2, Titanfall 2, but also interesting picks, like Doom or Quantum Break.
Best PC Games of 2016

PCGamesN has a nice list of great PC titles. In my opinion, it's the PC right now that offers the most in terms of great, unique, original and brand new games. We love playing sequels of great games, but it doesn't hurt to have a ton of new concepts to try too. The games listed by PCGamesN include great picks like Civilization 6, The Witness, Inside, Oxenfree and That Dragon, Cancer. Other multi-platform hits are included, as well.
Paste Magazine also picks That Dragon, Cancer as the best game of the year. Other great games have made their list: Stardew Valley, Civilization VI, Inside or Stellaris. A great list!
Best iPhone Games of 2016

It's difficult to create a list of the best games on mobile when there are hundreds (or even more) launched each year. According to Touch Tap Play, Apple did the hard work this year and shared their winners, which include silly games like Steppy Pants or The Trail, but also more challenging titles like Clash Royale, Riptide GP, or Reigns.
Best Android Games of 2016

Android Central choose their favorites and they're not what you'd probably expect to see. Their list includes games like Tap Tap Dash, PinOut, Pokemon Go and even Marvel Avengers Academy. An interesting list to say the least.
On the other hand, Android Authority comes up with a list that's more aimed at the premium gamer. Their list includes titles like Crashland, GTA San Andreas, This War of Mine, but also Freemium titles launched in the past, like Fallout Shelter or Hearthstone.
Best Casual Games of 2016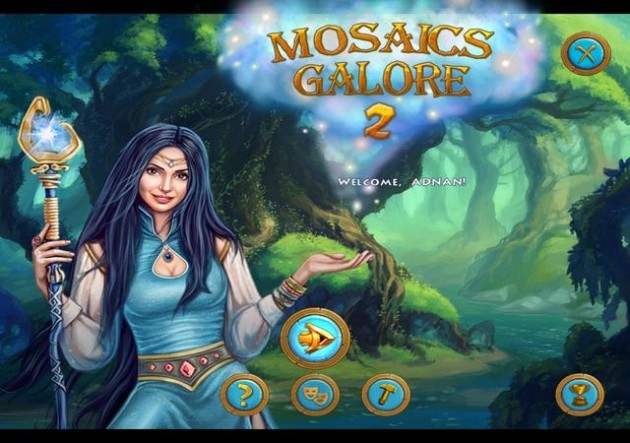 Although not as popular, there's definitely a market for Casual games out there for non-mobile players. According to Casual Game Reviews, the best casual games launched in 2016 include titles I honestly have never heard about, like The Keeper of Antiques: The Revived Book, Mosaics Galore 2, Delicious: Emily's Hopes and Fears or Living Legends: Bound by Wishes. Certainly not titles I'd put high on my "to play" list, though.
On the other hand, the Gamers Decide website comes with a completely different approach, listing casual dating game HuniePop first, followed by other interesting titles like Gems of War or Guns, Gore, and Cannoli. They also consider Left for Dead 2 or Metal Slug casual games, so I am not sure how much trust you can put in their list…
So these would be what gaming journalists consider the best games of 2016. Mostly sequels and more sequels, which is pretty sad unfortunately. But as long as we have great games to play, we shouldn't complain!
What are your best games of the year? Let us know by commenting below!