With the World Cup right around the corner it's only natural that the FIFA series would celebrate it. Alongside plenty of other festivities developer EA is running World Cup themed content in the popular Ultimate Team game mode. One of the most exciting parts of this is the upcoming World Cup Icons which will be available in FIFA 23 soon.
More specifically, the World Cup Icons will arrive as part of an upcoming promo. Once the current Path to Glory promo ends it will be replaced by the World Cup Icons. This switchover is expected to take place on November 25 at 10:00 PST, 13:00 EST, and 18:00 GMT. Until then you will be able to continue packing the current Path to Glory promo cards.
The first World Cup Icons promo team will arrive in FIFA 23 on November 25. Following that a second team is expected a week later on December 2. According to a recent leak there will be a total of 36 icons to earn including the two that are already available in Swaps. The two icons that are already available are 90 overall rated Patrick Viera and 92 overall rated Cafu.
The full list of World Cup Icons to come features some exciting players. It varies from all-time greats like Pele and Zidane to unique one-off cards such as Crespo and Lineker. All of the 36 featured cards look decent so there aren't many you wouldn't want to get.
How to get a World Cup Icon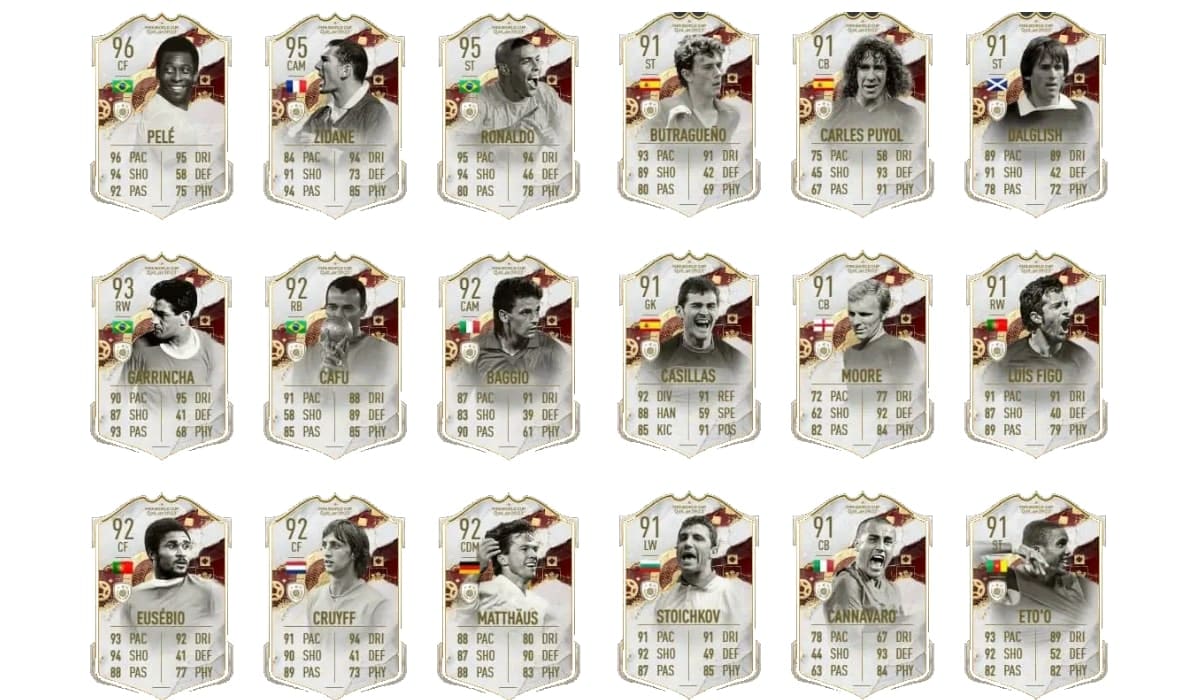 We expect there to be a total of three different ways to earn the World Cup Icons in FIFA 23. The most obvious is to get one in a pack once the promo goes live. However, they can also be earned through the Swaps system with a World Cup Icon Player Pick being given purchasable for 30 tokens. Finally, some icons should be earnable by either completing squad builder challengers or objectives.
Comments
comments