The nVidia GTX 980M graphics card is considered, at the moment, as the best choice when it comes to gaming laptops: it is nVidia's best graphics card according to many voices out there and once you try gaming on a laptop equipped with a GTX 980M card, you will no longer say that gaming on a laptop is impossible. And we are here to share with you the best gaming laptops with a GTX 980M card!
Because, as you might also know, it's not just the great card that is needed to run the latest games on your laptop! Other things should be taken into account, such as the processor that powers your laptop, as well as other details (RAM, what type of storage option it offers and so on). We've taken them all into account and we're here to share with you our best finds, listed from the cheapest to the most expensive product so you can but the best gaming laptop with an nVidia GTX 980M card based on your budget. Enjoy!
GIGABYTE P37Xv5-SL1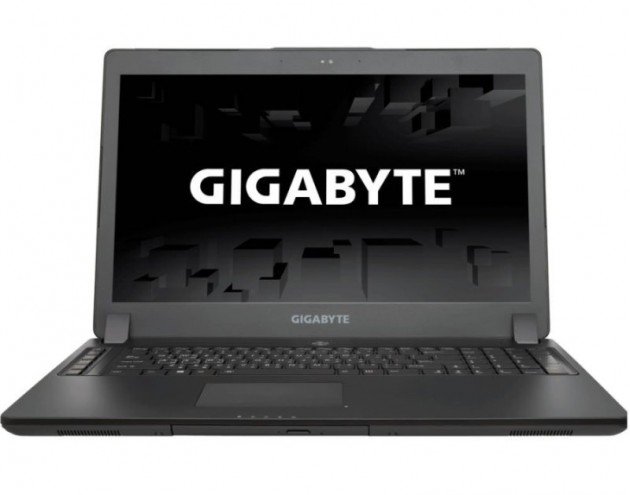 Surprise, surprise! Gigabyte doesn't do motherboards only, they are also in the laptops game and they have a really solid gaming laptop with an nVidia GTX 980M card right here and it's the cheapest on our list! Running on an i7 6700hq 2.6 GHz processor and offering 8GB of RAM, this model has enough power to handle the latest games and deliver a solid performance as well. It's a large, 17.3″ full HD laptop and it offers 1TB of storage space, but it's still thin and relatively light for its size. The most important thing, I guess, is that it handles all the games at least decently (but usually a lot better) so you're getting a lot of value for your buck here. So check it out on Amazon and have fun playing all the new games on it!
Eluktronics P650RG-G

Even though Eluktronics is not the brand that you always hear when it comes to quality products and even more, gaming laptops, we have to give them credit for delivering some really good products – you will see if you give the Eluktronics P650RG-G model a try. It is powered by the nVidia GTX 980M graphics card (8GB RAM) for gaming, as well as the great, sixth generation, Intel Core i7-6700HQ Quad Core processor and 8GB of RAM. It also has G-Sync and even though it only offers 512GB of storage, it's all on a SSD, so you should expect lightning fast speeds. In terms of display size, it's smaller at 5.6-inch Full HD (Anti-Glare too), but I rarely find that a problem when it comes to laptops in general. You should really have faith in this company and this particular product and give it a try. You will be pleasantly surprised, so click here to find out more and get it.
MSI GT72 Dominator Pro G

It has a name that seems to be asking for attention and the truth is that it deserves all our attention. We're talking about a high performance, high quality gaming laptop here powered by Intel's i7-6820HK Quad Core Processor, the NVIDIA GeForce GTX 980M (with 8GB of RAM) and a whooping 32 GB of RAM. 1 TB of Storage space available, 17.3-inch Full HD Super Clear Matte display and a design that's made with gamers in mind (colored, backlit keyboard). This one's a real gem. Expensive, like gems are, but totally worth the money. Just check it out and get it from Amazon – you won't be disappointed.
ASUS ROG G752VY

The ROG series by ASUS (Republic of Gamers) is a high end series created for hardcore gamers and this laptop delivers. We're not only talking about a laptop, but an impressive bundle here. But the laptop itself is the biggest value, with the Intel Skylake Core i7-6700HQ Quad Core processor, the nVidia GTX 980M and its 32GB of RAM. It also offers a ton of storage space, with a 1TB HDD (7200RPM) and one SSD from Samsung, offering an additional 512GB of storage space. Amazing! And the greatness doesn't stop here! This bundle also gives you a great Gaming Mouse and mouse pad, a gaming headset and a Game Coupon for Tom Clancy's The Division. A really good deal that you should check out here and take advantage of it while supplies last.
Acer Predator 17 G9-791-73ZW

Ultra HD (3840 x 2160 resolution), Intel Core i7-6700HQ processor, today's star as a graphics card and 32GB of RAM, these are the main characteristics of the Acer Predator gaming laptop that I'm recommending today. A 1TB HDD and 512GB SSD round things up pretty nicely, but have in mind that the graphics card comes with just 4GB of RAM… but if you want to pay for a better known brand, you have a choice as well. I would personally stick to the cheaper options listed above, but the choice is yours. Click here to check out and buy this product.
There you have them: five great gaming laptops with a GTX 980M graphics card. Now just get your favorite on this list and start playing some games! You can do it on your laptop now!