If you are like me, around 30 years old or older and you consider yourself a gamer, it means that you were lucky enough to see the evolution of PC games – and gaming in general – since its beginnings on MS DOS. Most likely, you have played a ton of games that are now considered classics and you might be wondering already if you could play them again. We're here to help you replay some of the great games of the days gone by sharing 16 amazing classic PC games that you can now play for free, legally and let nostalgia fill your body.
For most of these games, you will need to first install an MS Dos emulator like DosBox (free here) but it's all worth it. So let's not waste a single second and let's check out below 16 amazing classic PC games which can be player for free right now!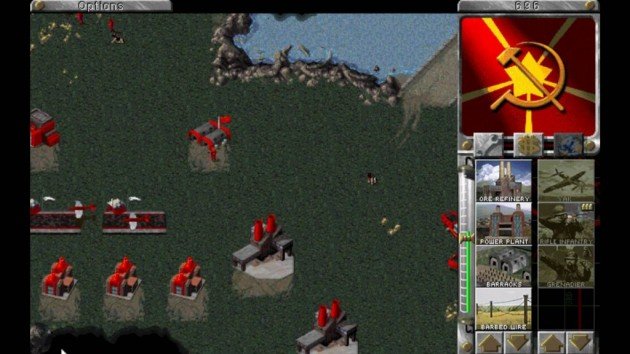 1. Command & Conquer: Red Alert
This still remains one of my favorite RTS games of all times and I am probably not the only one who can say that. Even more, I am sure that I will always love Tanya and be secretly in love with her. Again, I am probably not the only one who says that. Either way, you have to play or replay this game: it's classic RTS at its best and it will rarely get any better than this. You can download the game for free here.

2. Beneath a Steel Sky

There was a time when point and click adventure games were smart, unique, fun to play and extremely popular. For some reason, the genre died slowly and even though we do have some promising releases every now and then, its Golden Age is long gone. Beneath a Steel Sky is one of those stellar adventure games that you could play back in the day and be extremely excited about it. It's true, there were other point and click adventures that were more popular and maybe slightly better, but this one's available for free and it's still absolute gold! Download the game for free on GoG.com.

3. Descent
For some reason, I never enjoyed Descent even though the entire world seemed to think otherwise. There was something utterly unappealing to it back in the days and even today I feel a slight repulsion when thinking about it. But I am not here to recommend my favorites, I am here to recommend great games and I would lie if I told you this was not one of them. So hop into your ship and experience first person shooters a la 90s! Download the game for free here.

4. The Elder Scrolls 2: Daggerfall
The Elder Scrolls franchise is one of the best known and most beloved RPG franchises out there and it's actually surprising to see that one of the legendary games in this series is offered for free. But good guy Bethesda is good again and offers the game as a free download so you can relive those great moments before Skyrim was real. And it still feels pretty awesome! Click here to download the game for free.

5. The Ur-Quan Masters
Although we're not really talking about the original Star Control II game but a remake, it's almost the same thing and those who have played the original many years ago will be happy to get the chance to play it one more time. This is indeed one of the best games of all times, and it's a bit FTL, a bit adventure and a bit everything else. It's absolutely impressive that a game created over 20 year ago could be that epic. But, here it is! Download it for free here.

6. Tyrian 2000
One of the best known vertical scrolling shooters that fills your heart with joy and the screen with bullets. Pure, mindless fun that remains fun even today. And it does sound a bit like Tyrion from Game of Thrones, and everybody loves him. So even though there's absolutely no connection between the two, love is in the air! You can download the game for free on GoG.com.

7. Wolfenstein 3D
This is the first FPS game in the world. This started it all and Call of Duties, Battlefields, Dooms and all other first person shooters are related to it. Of course, things have changed and fortunately improved significantly since it was released, but I am sure you will still have a great deal of fun shooting down the bad guys and sliding over all walls in a level looking for hidden doors. Click here to download the game for free right now!

8. Flight of the Amazon Queen
One of the funnest point and click adventure games I have ever played (similar to the Lucas Arts and Sierra classics), Flight of the Amazon Queen is a must play if you haven't played it and a must replay if you did. It has a bit of everything, but most importantly high quality humor and you will absolutely love it! You can download the game for free here.

9. Championship Manager: Season 01/02
Although this is clearly not a game everybody remembers and clearly not a game everybody would enjoy or even play, it is one of the best known and considered the best football management game that was ever created. There are still a ton of people who play it regularly even today, 15 years after its original launch. So if you are a fan of the Football Manager franchise (as it's now called), CM 01/02 is a must play or replay! Click here to download the game (scroll down to the bottom of the page and click the "CM Season 01/02 Download" link under "External Links".

10. Lemmings
Ah, the crazy and funny lemmings that needed your help to reach point B from point A. A truly unique puzzle game that, for some reasons, hasn't been remade and updated, making it even more valuable for those who love a bit of a brain teasing from their games. You can download the game here.

11. Dune 2000
Dune 2 is the first real strategy game I have played and the first real RTS in the world. Just like Wolfenstein 3D, this is a piece of history. And even though the original Dune 2 is not available as a free download, its Dune 2000 remake is – and it's basically the same thing, but with slightly updated graphics. You have to replay it, play it and love it. And realize that you can still win the game with a different house than the Harkonnen. Click here to download the game.

12. One Must Fall 2097
For a fighting game that doesn't have a ton of characters to choose from and not even a lot of moves that your fighters can pull, its popularity and high entertainment values can be considered surprising. Probably the fact that it has robots makes it a lot better… but it doesn't matter in the end. What matters is that OMF 2097 is an amazing game that can be played for free. You can download it here.

13. Golden Axe
Available on multiple platforms (and slightly different on each if I remember correctly), this is pure Arcade room fun. Make sure that you bring a friend over and play it in coop (but try not to fight too much over who plays the dwarf Gilius Thunderhead!). Download the game for free here.

14. Railroad Tycoon
This is another game that basically started an entire genre, and in this case we're talking about the Tycoon genre. It might look and feel a bit outdated, but if you played it when it first came out, you'll feel at home really fast and you'll find it really fun to rebuild your transport empire once again. Download the game for free here.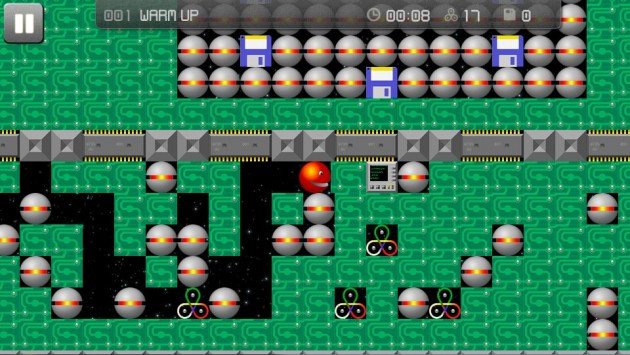 15. Supaplex
I absolutely loved this puzzle game and I think that it's one of the most underrated games ever created. Extremely difficult, with a ton of content, smart puzzles and also a game that requires perfect runs, Supaplex is still great today and remains fun for people all ages. Must play! Click here to download the game.

16. Ultima 4: Quest of the Avatar
One of the best known and most appreciated games of all times is available for download for free! Launched over 30 years ago, the game had so much content and is so impressive that it can clearly be considered too ambitious for the period it was launched in. An amazing game that might not seem too much fun for first time players, but for those who had already spent hours in its company it will be nothing but sweet, pure joy. Download the game for free on Good Old Games.
There you have it: 16 amazing classic PC games to play in 2016. There are still other great gems left out there and available as free downloads on Abandonware sites or in other places, so if we forgot to mention any great games that are now available for free, let us know by commenting below.