At the heart of the video gaming industry is free downloadable games and retail games — two distinctive realms that have captured the attention of gamers worldwide GameTop and GameStop. Within the gaming ecosystem, each realm has its own solid fan base.
To better dissect the two, we will focus on two stand-alone entities, GameTop and GameStop, which are a perfect representation of both worlds. GameTop is billed as the number one spot where gamers can download legally premium full-version games. On the other hand, GameSpot is the world's largest retail gaming and trade-in destination for video games, consumer electronics, and gaming merchandise.
This guide reviews the best video games you can download on GameTop as well as the most popular video games you can buy at GameStop. Visit the vGamerz review section to catch more of these guides, including the latest video game news, guides and cheats, and opinion pieces.
Let's start with unpacking the various components of each platform before exploring what they have to offer.
1.   GameTop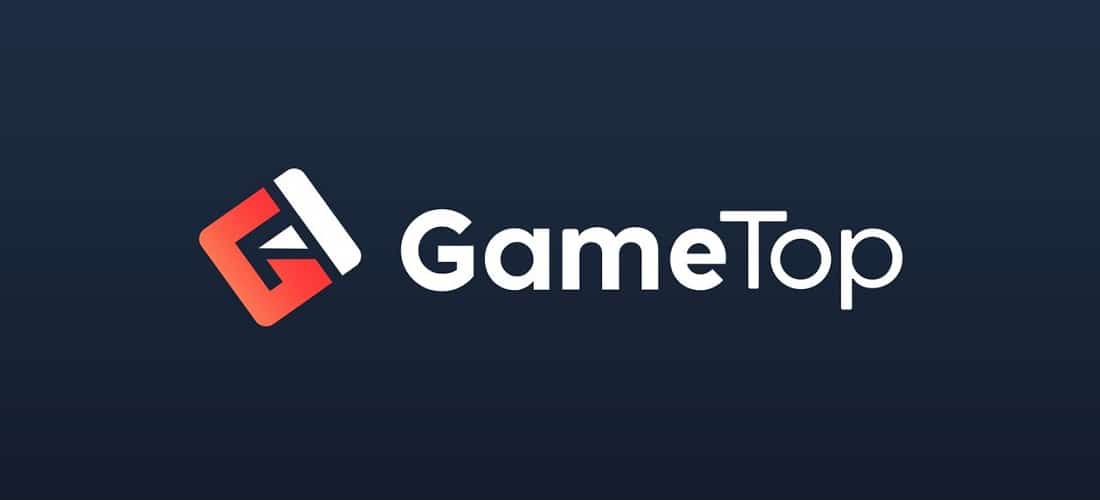 GameTop is a platform that offers free full-version games, including casual and arcade-style games, to gaming enthusiasts globally. It features a collection of 1000+ free games, most of which are free to download on PC, including adventure, hidden object, and action games.
To download GameTop games, simply visit GameTop.com and pick the one that tickles your fancy. Select the "Download" option, follow the instructions, and install the game.
Are GameTop games Legal?
GameTop constantly updates its game library with the latest fun PC games, which it says are all legal. Their unique licensing system offers a framework that allows them to acquire numerous genres of games from developers worldwide.
GameTop's licensing system also allows the company to support gaming developers with licensing payments so it can continue releasing more free games on their website.
Are Games at GameTop.com Safe?
GameTop says that its games don't contain malware, toolbars, or in-game ads. That means Gametop free games are legal and safe to download.
Best Free Games to Play at GameTop
Gaming can be expensive, with each new title setting you back at least $50. Luckily, popular sites like GameTop, Arkadium, and Wellgames will let you play video games online for free. Here are the top-rated free games at GameTop.com.
The Lost Inca Prophecy: It falls under the genre of match-3 video games. You'll assume the role of Acua, who is on a mission to save the Inca Civilization. Your goal is to prevent a devastating prophecy from occurring and restore demolished temples so as to save the Inca Civilization. In the game, you'll rely on your Match-3 skills to understand and decipher the Lost Inca prophecy.
Tune Jungle Adventure: Delve into an exhilarating world of magic sounds with this simple yet dynamic game. Everyone is a bit of a musician in this arcade game.
Immerse yourself into an adventurous exploration of the world of ancient gods and uncounted treasures of ancient people. Discover the secret of the ancient manuscript and wake up the fire totems.
Light the sun before the mighty god Vislipuzli, and in return, you will be rewarded with treasure. Simply play the music to achieve all that.
The Island: Castaway 2: Assume the role of a stranded castaway and embark on a thrilling journey to a mysterious island with this time management video game. Rely on your survival instincts to survive in a realm where danger lurks from all corners.
Be sure to interact with other castaways and forge deep connections with them to increase your survival chances. Gather resources, craft essential items, and hunt for food to help you engage in different quests designed to push your skills to the limit. Progress through different quests to unlock new areas.
Aztec Bricks: This arcade game welcomes you to the world of the Mayas and Aztecs, where you will be breaking bricks to level up. You will have a paddle at the bottom of the screen where you'll be breaking the bricks to get bonuses and power ups.
There are 120 levels, 36 power-ups and 5 bosses to beat in this game. You'll be given helpers to assist you in overcoming the in-game challenges, including Flying skulls and red-hot stones.
Mummy Puzzle: Race against time as you try to restore the temples of the City of the Dead in this fast-paced Match-3 game. Get the hidden gold and become the Great Pharaoh. The full size of this game is 35 Mb and is available for Windows 7,8,10, and 11.
2.   GameStop

GameStop Corp. is an American-based company that provides a safe platform for gaming enthusiasts to acquire gaming-related hardware and software products. This includes the latest video games, pre-owned consoles, DLCs, gaming merchandise, consumer electronics, and gaming collectibles.
GameStop is the biggest video game retailer globally, with stores across the US, Canada, Australia, etc. The company sells physical video games in brick-and-mortar stores and its online platform.
How can I find GameStop near me?
If you need to localize a gamestop store, you can always search by game stop near me or simply visit the "Find A Store" page from GameStop Website. It has an inbuilt store locator that lets you search the closest GameStop store by state, city, or zip code.
Provide a zip code or the name of the city/state and click the "Search" tab. You'll be presented with a map of GameStop locations as well as store addresses, branches, and opening hours. The best part is that you can filter your search by mile radius — 15, 30, 50, and 100 miles.
How to Buy GameStop Products Online
Players can shop for GameStop items online at GameStop.com or via the GameStop App. Visit the official site, pick the item you want, select your preferred pick up store, and wait for their "Ready for Pick Up" email.
The GameStop Trade in Program
Through its chain of retail stores, GameStop allows players to sell or trade in their used video game, tablets, phones, and accessories at GameStop stores for cash or store credit. Ensure you familiarize yourself with GameStop's terms and conditions before you can trade in your used items.
Most Popular Video Games at GameStop
Here are the most sought-after video games at GameStop: 
Dying Light 2 Stay Human: This action role-playing game was created by and published by Techland.  It was released in 2022 for Xbox Series X/S, PS4, PS5, Windows, and Xbox One.
In Dying Light 2 Stay Human, you'll be taking part in one of the last large human settlements known as The City, which has fallen back into the Dark Ages where a virus has turned most humans into monsters. Your survival and the fate of The City depend on your agility and combat skills.
Plan your actions at night when these monsters are active. Manage resources to survive the harsh apocalyptic environment of The City.
Dying Light 2 Stay Human supports 2-4 player co-op gameplay. So, be sure to team up with other players while exploring The City to complete different missions.
UNCHARTED: Legacy of Thieves Collection: Developed by Naughty Dog and published by Sony Interactive Entertainment, UNCHARTED: Legacy of Thieves Collection allows you to enjoy both UNCHARTED 4: A Thief's End and UNCHARTED: The Lost Legacy. The game was released as a remastered version for PS5™ and PC with enhanced graphics, performance, and fast loading.
UNCHARTED: Legacy of Thieves Collection allows you to play two independent characters — Nathan Drake and Chloe Frazer, who must confront their past and forge their own legacies. As Nathan Drake, you'll assume the role of a retired fortune hunter who delves into the world of thieves after Sam, your presumed dead brother, offers you an irresistible adventure.
As Chloe Frazier, your mission is to recover an ancient artifact and keep it out of reach of a ruthless warmonger. You must enlist the help of Nadine Ross, a renowned mercenary, to help venture into India's Western Ghats.
Elden Ring: This critically acclaimed role-playing video game was developed by FromSoftware Inc. and published by BANDAI NAMCO Entertainment Inc. it was resealed in 2022 for Xbox Series X, PS4, PS5, PC, and Xbox One.
Immerse yourself into a mythical and dark fantasy world where danger lurks in every corner with this game. Explore a vast world of ELDEN RING to complete various key quests. Unravel a new fantasy world with profound backgrounds, ancient ruins, mythical creatures who can help or hinder your progress.
Create your own character and explore the mountains, swamps, grassy plains, and castles either on foot or on a horseback. You can explore alone or with other players. The character you create will define your playstyle in the world full of secrets and formidable enemies.
Horizon Forbidden West: This is a sequel to "Horizon Zero Dawn" created by Guerrilla Games and published by Sony Interactive Entertainment in 2012 for PS4 and PS5. The role-playing game brought Aloy back on a new adventure.
So, you'll be accompanying Aloy as she explores an open apocalyptic world full of machine-like creatures.
With Horizon Forbidden West, you can be sure to enjoy an immersive gameplay because you'll be in a quest to uncover the mysteries of a dangerous and uncharted region known as the Forbidden West.
The game mainly focuses on storytelling, exploration, and combat. So ensure you discover distant lands, confront new dangers, develop strategies, and unravel startling mysteries.
Ghost of Tsushima Director's Cut: This is an open world action adventure video game developed by Sucker Punch Productions and published by Sony Interactive Entertainment. The game was released in 2021 for PS5 and PS4 consoles.
In Ghost of Tsushima Director's Cut, you'll take the role of one of the last surviving warriors named Jin Sakai and liberate the Island of Tsushima amidst the Mongol invasion of the East.
Delve into an exhilarating realm of mud, blood, and steel as you use your katana to protect your home from Mongol invasion. Seek support from old friends and unlikely allies to help you in your mission. Ensure you uncover Tsushima's hidden beauty, including ancient landmarks as you roam its expansive terrain.
Conclusion
Overall, GameTop and GameStop are two companies that perfectly represent the allure of retail gaming and free PC games. These entities understand that they occupy a unique spot in the gaming world, which is why they focus on the convenience of offering a wide range of gaming options.
Sometimes, gamers like taking breaks from their favorite video games to engage in other fun activities. If this is you, ensure you check out our guide on sportstream, where we cover all the details you need to watch live sports for free.