With the beautiful games being released this past few weeks, we can't help but wonder if they will also capture us with their innovative gameplay or detach us from the immersion that the game's graphics or story gives us. Most of these upcoming video games are overly hyped and we don't want another, for a lack of a better word, disappointment. No man wants to see a sky of unfulfilled promises – I know, not the best wordplay out there. Heads up! Minimal spoilers ahead. I did my best to keep all the spoilers to the least while keeping the integrity of the explanation about the video games with innovative gameplay. Here are video games that got us hooked with their innovative gameplay. These games are not rated on which is the best; this is an unsorted list. *wink* Enjoy!
Superhot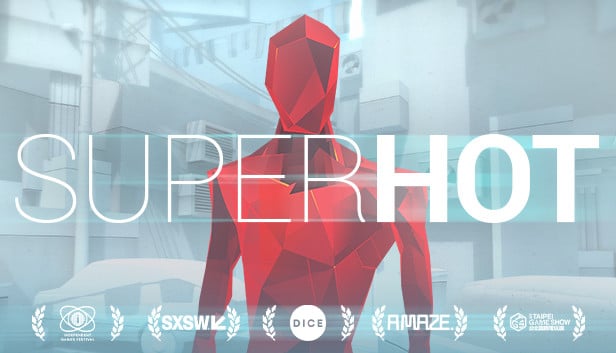 Minimalist graphics? Check. Challenging levels? Check. Innovative and easy-to-learn gameplay? You guessed it – Check. Meet Piotr Iwanicki, the game designer of one of the best examples of indie-done-right video games. And, no, I will not try to pronounce his name. Superhot started out as an entry in a 7-Day First Person Shooter game jam back in August 2013. It was then greeted with a lot of praise from gamers and critics alike. Finally, released into a full-blown game back in 2016, thanks to crowd-funding and a lot of great publicity.
The gameplay can be explained in one sentence and the developers did just that stating that, "SUPERHOT is the first-person shooter where time moves only when you move." – You can't explain it any simpler than that. Yes, time stops when you do; you can see the bullets mid-air, you can stop playing and go do something else, and you can smack people in the head then take their weapons, which you can also see fly up in the air as the enemy falls to the ground. This unique gameplay truly makes you feel like Rambo or Jack Bauer, a hero to save the day. Well, not in 24 hours or less, because you will be playing this game for days just to get through the challenges.
Papers, Please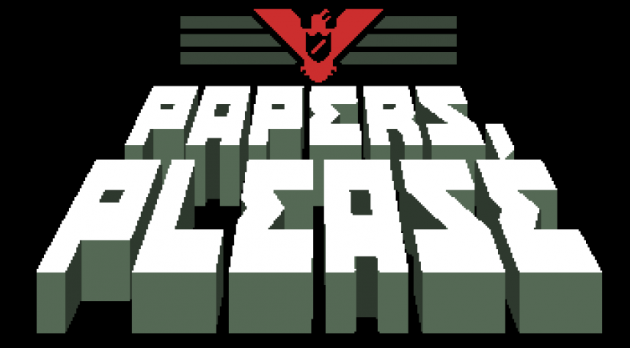 Have you experienced traveling to another country? Did you ever wonder how the immigration officers do their jobs? If the thought crossed your mind, I suggest grabbing a copy of Papers, Please, a game made by Lucas Pope. He was a developer from Naughty Dog, the studio behind the award-winning video game series, Uncharted. He made this game with a thought in his mind that video games are a form of art.
In Papers, Please, you get to play as an immigration officer and you'll get to experience how to stand on the other side of the window in the immigration office. The graphics for the game is simple, but the gameplay is unique. It starts simple, some basic rules will be laid out for you to follow. And these rules will be the basis of whether an applicant can pass through or not. Then as each day in the game progresses, new rules or requirements will be presented: additional paperwork will need to be verified, new tools will be introduced in order to assess the immigrant, and other additional actions which are very similar to how immigration really works. After playing this, you might think twice before unleashing your rage in the immigration office.
Monument Valley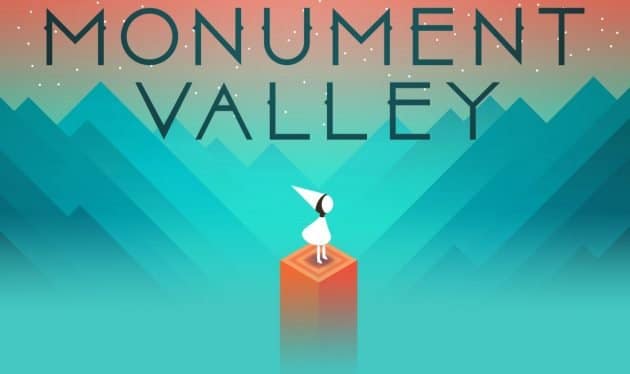 Puzzles, puzzles, puzzles. We all thought that video game puzzles will always be the same: you will encounter an obstacle, then you'll be asked to find certain objects or pieces then place them in or on a specific place, you'll be asked to draw a line going from a point around the obstacle and to a certain endpoint, et cetera. Then Monument Valley came into the picture and it came in with a bang. With multiple awards, citations, commendations, and praises, this video game sets a mark for the next generation of more challenging and innovative puzzle games.
I'm pretty sure you've seen or at least heard of impossible objects. Those objects that we perceive as physically impossible or, at least, bothering. Monument Valley used it as the main gameplay mechanic of the game. The players are asked to control a silent protagonist, a princess named Ida through various levels of optical illusions. You might be thinking that it's simple, you just need to get through the whole "illusion" of the stage. Nope. There will also be tiny objectives like, activators, bridges, path walks, etc. that you need to activate and manipulate in order to get through the stage. If you're the type of gamer who likes some excruciating mental challenge, you might want to give this one a shot. Thank me later.
Innovative Gameplay of 'The Elegy for a Dead World'
Oh, writing. The act of materializing the wonders of the human mind – the adventures, wishes, dreams, visions, and other abstract or philosophical constructs of the human mind. This is what Dejobaan Games, the developers of the Elegy for a Dead World, used as their main gameplay mechanic.
You are a traveler whose ship was broken and who is tasked to record the history of the planets around you. The gameplay is pretty simple, you get to choose from three planets where you want to write about first. Then, you can start with a certain premise of the world or you can go wild with your imagination with the free writing option. This video game is now being used as a tool for teaching English as a second language or ESL in various schools and universities around the world. This shows that video games can be more than just a 'game'.
Valkyria Chronicles with Innovative Gameplay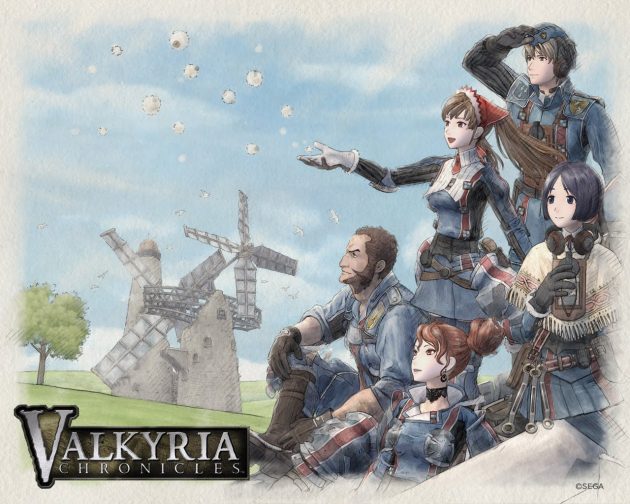 This video game is one of the games I've played (and anime I've watched) that delivers a great story with astonishing twists, relatable characters, and innovative gameplay. Valkyria Chronicles is brought to you by the developers of Sonic. Yes, that's right – Sega.
Like most RPG/JRPG, character development is embedded in the core gameplay of Valkyria Chronicles. But, what makes this game unique is its turn-based battle system called BLiTZ or Battle of Live Tactical Zones. I know, sounds awesome, right? Well, that's because it is. This battle system is composed of three parts or modes. The Command Mode, the Action Mode, and the Target Mode.
The first one puts you in an overhead map of the battlefield. This is the time when you can learn of the enemies' whereabouts and plan where to position your units and where to strike. Then, you can select a unit to control, which brings the player to Action Mode. While in the Action Mode, you can control your character like a normal third-person shooter. Movement costs Action Points which varies for each of your units on the field. Lastly, when you're finished positioning your units, you can enter the Target Mode. In this mode, the player has control of the unit's aim, but you can't move. This allows for headshots and other awesome kills.
During the player's turn, each action – whether the control of multiple units or the same unit consecutively – depletes his/her Command Points. There are also different classes of characters to experiment with. The environment also affects the flow of the combat. Snipers can take the higher grounds for a vantage point, tanks can knock down walls, and many more.
This game is truly worth the try. But, I suggest watching the anime first.
Other Video Games with innovative Gameplay
Patapon – because of using different notes and rhythms for the attack, defend, run, etc.
Her Story – because of using video footage of a real person
Portal – Handheld Portal Device
Eternal Darkness – due to the Sanity meter
Shadow of Mordor – Nemesis System, enemies remember you and yes – creepy.
Katamari – cute anarchy
These are just some of the games that I've played that I think have innovative gameplay. How about you? Have you played a video game with very unique gameplay that got you immersed for hours? Tell us in the comments down below. We like to hear more games that exhibit innovation.