The Elder Scrolls Online
As expected, The Elder Scrolls Online (TESO) is being reviewed as an average game. It's not fiction. It's reality. There's nothing new or special about this game and the flaws are endless. For starters, the game lacks what's truly essential. Instead of featuring Tamriel as a massively multiplayer experience, it presents a standard MMO with The Elder Scrolls as its main theme. And it gets worse, as nearly every system seems to be either incomplete or totally non-intuitive. Instead of becoming a legend among MMOs, TESO has become a despicable disappointment. Here are the top five reasons why this game is already a failure among gamers.
1. Next-Gen: Lack of Interactive and Innovative Content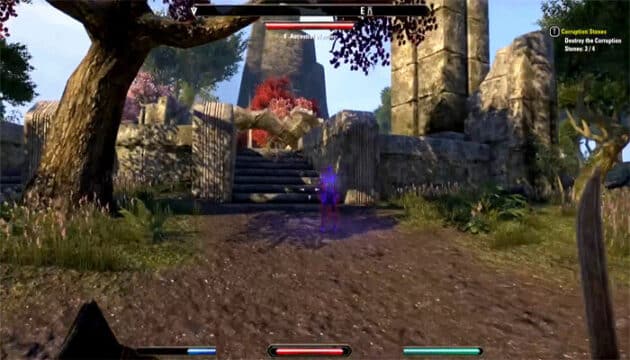 For an MMORPG releasing on next-gen consoles, I think it's natural to expect the game to include next-gen features. But that's not the case. In fact, most of the features in TESO are nothing more nothing less than existent concepts from old MMOs. High-quality gorgeous graphics? Checked. Lore questing and dungeons? Checked. Massive PvP? Checked. Extensive customization and crafting systems? Checked. There's absolutely nothing original in this game. Besides the whole system is quite anti-social and it forces players to journey by themselves, which is completely unbelievable for an MMO title. The user interface is also too alternative and it lacks usability at several levels. Finally, the whole idea of having a classless combat system is probably the most original aspect of the game but even that has been explored before.
2. PvP System: Extremely Massive and Imbalanced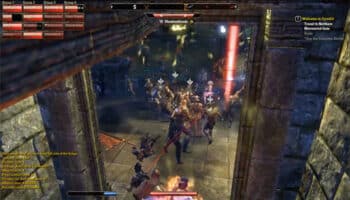 The PvP system in TESO is an incredible tragedy. It has been a while since I saw a paid MMO without any kind of structured PvP system. I think the last one was Aion, five years ago. Now, the only PvP option in this game is a huge map called Cyrodiil, where the three factions in Tamriel can massively engage each other in order to obtain further land and bonuses. It seems exciting and fun at a casual level. But anyone who enjoys player-versus-player knows that this is simply a measure of entertainment and leisure. There's too little skill or tactics involved. And the most successful strategy is gathering the largest army possible – numbers are everything in this super-massive battlefield and it generally leads to victory.
3. Economy: Completely Devastated by Exploits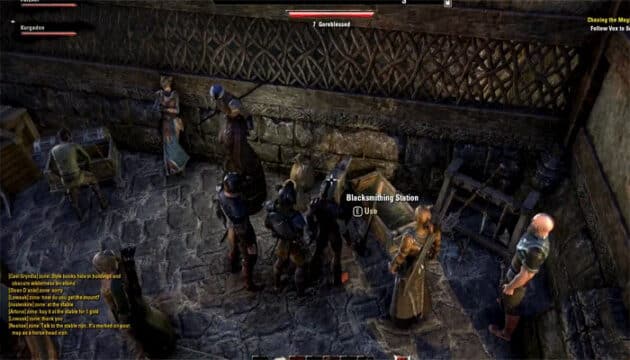 TESO hasn't even celebrated one full month of existence yet and its economy has been devastated by a duping exploit. The bug was so easy and simple to use that a normal player could do it accidentally. Evidently, this unleashed chaos in-game, since farming and item creation lost most of their purpose. And even if Zenimax/Bethesda has already dealt with the issue by fixing the bug and punishing most of the abusers, the result of their actions is still visible in every realm. The gold generated from the duping allowed many to purchase or craft items that subsequently originated other superior pieces. There's simply no real way to track all the "illegal" production cycles that have been creating tremendous deviations.
4. PvE: Back to the Old Days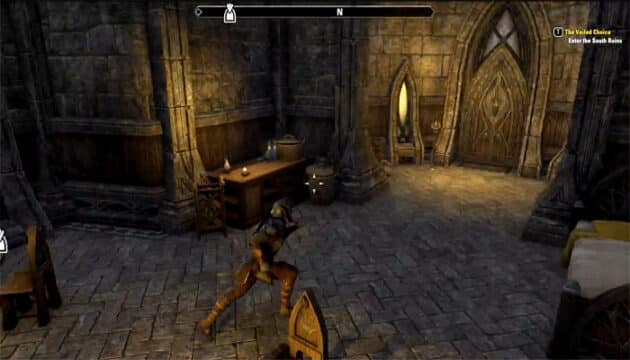 The old days where mass grinding and eternal solo leveling were part of any MMO seem to be back with The Elder Scrolls Online. Apart from dungeons and PvP, it's basically impossible to group up and quest together. Why? Well, The Elder Scrolls Online features an instanced system where players must do a great part of their quests by themselves. Even if they're in a group with players doing the same quests, they won't be able to share it because this instanced single-player domain inside the global multiplayer world won't allow them to interact with each other. Also, quests can't be repeated, which means players can't help their friends with quests that they've completed before. So ultimately, what's the point of going online if you can't even quest with other people?
5. Pay-to-Play: The Bold Gold Mine of 2014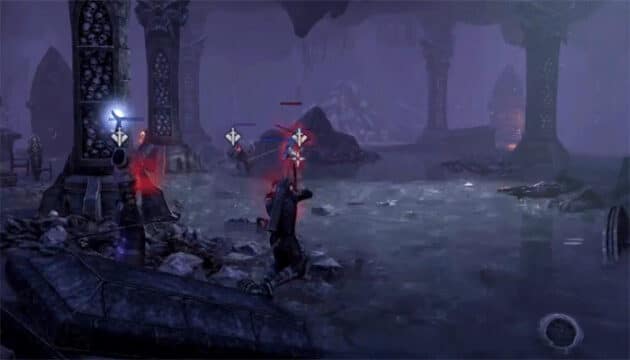 I think the most bizarre thing about TESO is the fact that you need to pay so much to experience everything the game has to offer. First, you need to pay 60$ to purchase a copy of the game. Secondly, if you wish to unlock all the features in the game, including the Imperial Race and the Imperial Horse, then you need to spend an additional 20$ to buy the Collectors Edition. Lastly and because The Elder Scrolls Online is a subscription-based game, players will have to pay 15$ a month just to be able to log in. I am sure gamers wouldn't mind paying all this and much more for a game worth it, a game with distinguishing content, next-gen features, and remarkable gameplay. But the TESO Zenimax/Bethesda has presented us is nothing but a shadow of a game that never came to be, which inevitably, became a failure and a huge disappointment for everyone.