This year's Valentine's Day is right around the corner. Come Friday, many couples will choose to spend some of their time together playing co-op games. It's a classic couples activity for younger duos especially.
To keep things consistent, all five of the games featured here have been picked for their local co-op gameplay. In saying that, all of them also have fantastic online co-op support so long-distance couples shouldn't feel left out.
A Valentine's co-op classic: Portal 2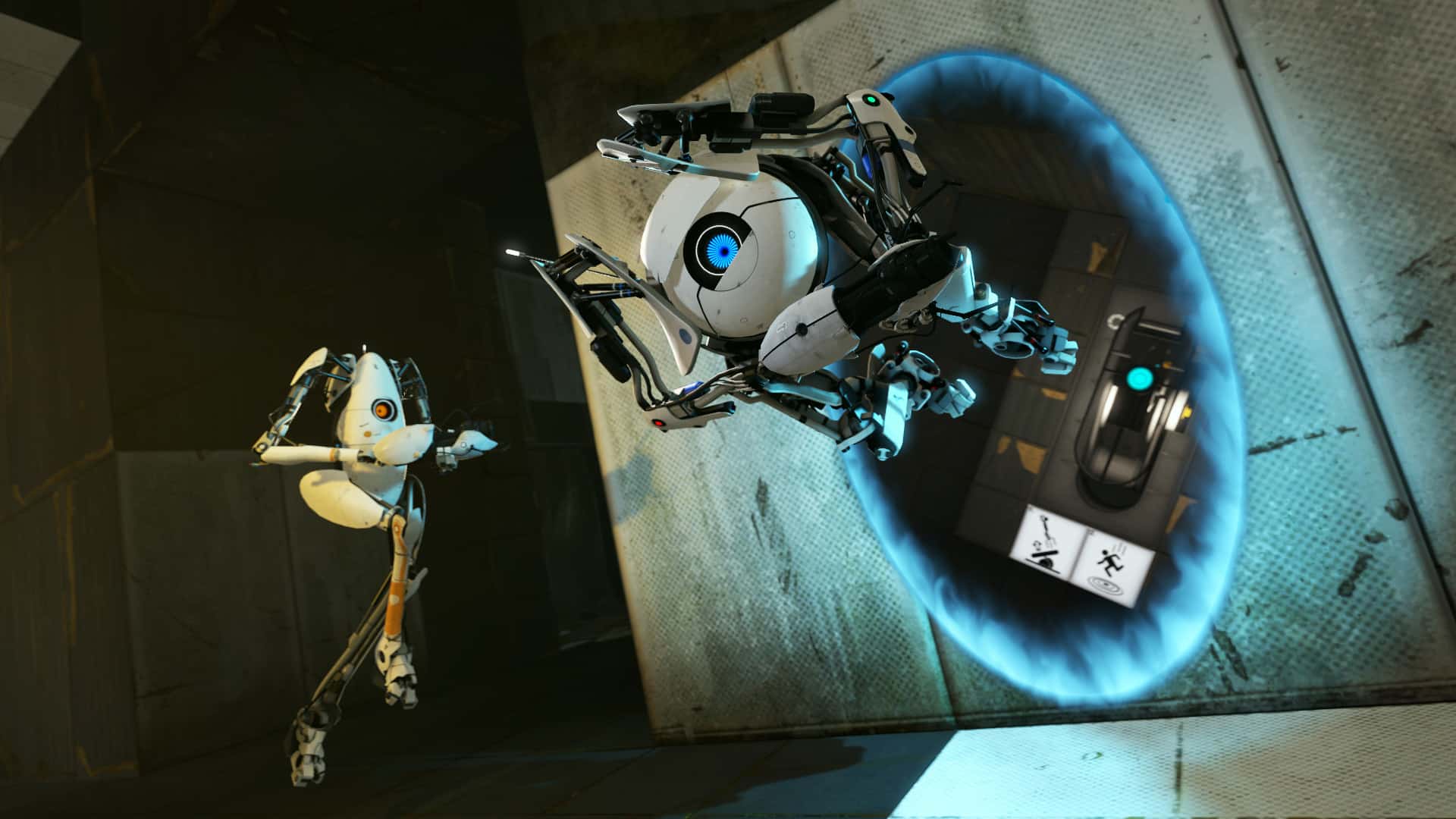 It wouldn't be a co-op games list if I didn't mention Portal 2. Despite being released back in 2011, Portal 2 may very well still be the best co-op game ever made. Also, since the co-op story is only around 6 hours long it should be more than manageable for even the busiest of individuals.
For that very reason, I've avoided recommending games like Borderlands 3 that can easily take 25+ hours to work through. Even if it was shorter, I'm not sure Borderlands is to everyone's taste. In contrast, a game like Portal is very easy to enjoy regardless of taste. It's a timeless classic with some great lighthearted humor that any Valentine's Day couple could enjoy.
The only disclaimer here is that Portal 2 is still technically an FPS. If your partner isn't used to video game first-person mechanics, they can be tricky to get used to. Even so, Portal 2 is probably one of the easier games for newcomers to get into as you can take your time with each puzzle.
Cook with your Valentine's partner: Overcooked 2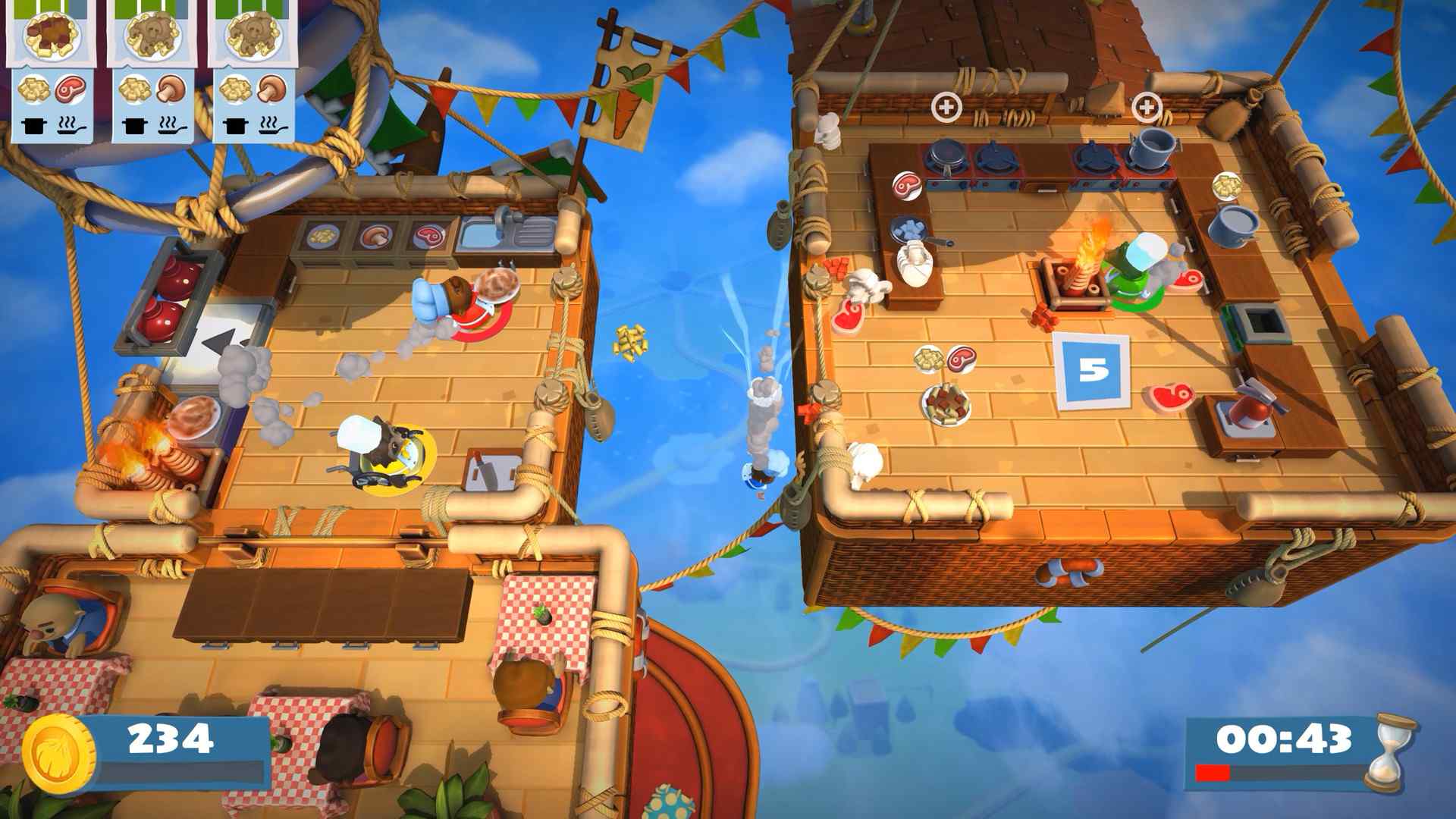 Made by Worms developers Team17, Overcooked is a cute cooperative cooking game. The core gameplay sees players having to manage a hectic kitchen and get out orders to hungry customers.
What Overcooked does so well is not taking itself too seriously. Team17 was very aware that at its core, Overcooked it just a simple yet fun co-op game. The visuals are adorable, the gameplay is straight-forward, and the potential hours of fun are endless.
I think Overcooked 2 is a great choice for Valentine's Day as it creates a lot of fun, hectic moments. The only downside is that after a while things can get really tough. When my friends and I tried playing through the entire game, we found some of the later levels unironically stressful.
The high levels of coordination needed to complete some levels can be difficult to achieve. If you're at all competitive and know you'll want to finish everything, this might not be the game for you. It depends on how seriously you and your significant other take video games.
Befriend tons of cute critters: Pokemon: Let's Go Eevee/Pikachu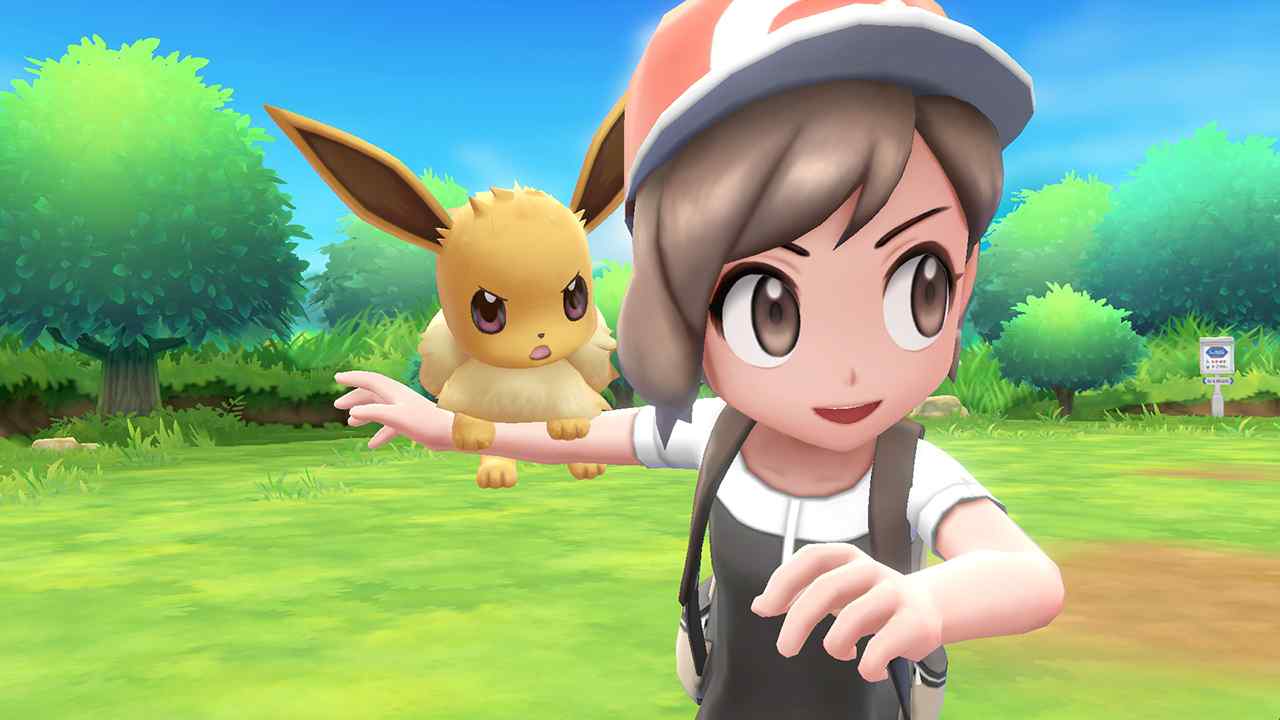 Strangely, I don't actually think Let's Go is a particularly good Pokemon game. Honestly, most of the content is way too easy and it not featuring most Pokemon really bothers me. But what ruins a game for one person can often make it for someone else.
If your partner is more casual about gaming and only recognizes the original 151 Pokemon, Let's Go is a great fit. Its co-op gameplay is a little limited but good enough to offer plenty of fun for couples. You essentially run around with one-another and fight double battles with a shared team.
At the end of the day, Let's Go was designed specifically to bring Pokemon GO players across to the main games. I'm sure many people have played GO who have no interest in any core series titles. Thanks to its mechanical similarities with the mobile title, even someone with little interest in games can easily play it. Therefore, it could definitely make for a great Valentine's Day game, assuming one of you owns a Switch.
You'll be dying of laughter: Battleblock Theater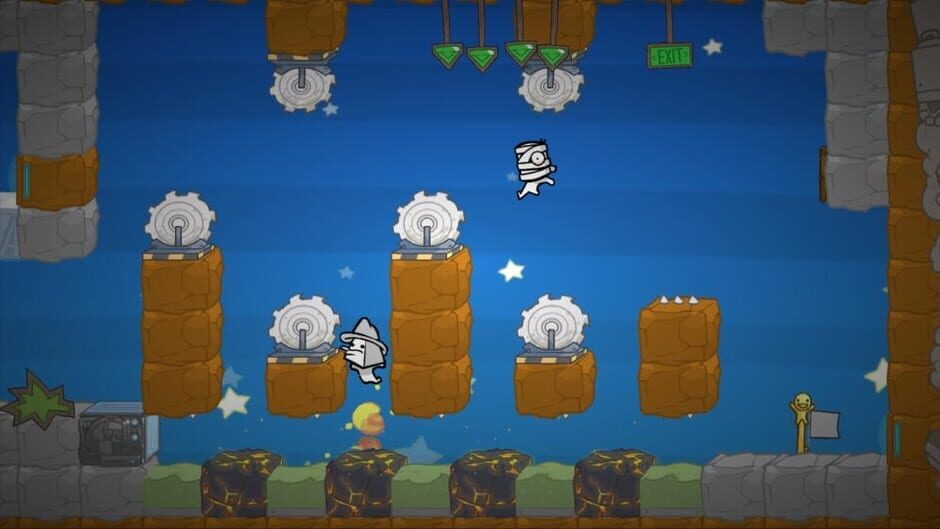 You can more or less substitute in any of Behemoth's incredible co-op games here. From their early days developing Alien Hominid to their latest title, Pit People, everything Behemoth makes is co-op centric.
However, I reckon the best choice for Valentine's Day is likely their highest-rated game of all time. Battleblock Theater is a hilarious puzzle-platformer with some of the best narration I've ever heard. It's rare for a game to be this funny.
Besides, if you happen to enjoy Battleblock Theater, all of Behemoth's games are linked to one another. There's a bizarre but still interesting story wrapped up in all of the madness. Simply, if you're looking for a funny story that you and your partner can laugh through together, there is no better choice than this.
The world is your oyster: Minecraft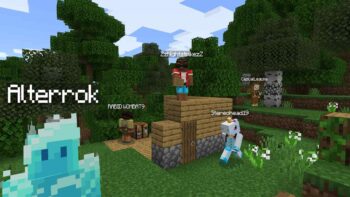 Originally, I had this slot filled by Stardew Valley. One of my close friends loves Stardew and I've always seen it as a great example of co-op gameplay. But after watching a fantastic video by Razbuten, I had a change of heart and switched it to Minecraft.
At first, I didn't really consider Minecraft a co-op game of sorts. I grew up watching many Yogscast and GirlonDuty let's plays where individual personalities didn't often interact with one another. And yet, when I thought about it deeper, I don't think I've ever enjoyed Minecraft solo despite playing well over 500 hours of it.
Sharing a world with someone else is a special experience. Minecraft is such a sandbox by its very nature that every small encounter, decision, and outcome is unique to that world. Having someone who shares those experiences and can talk to you about them is what makes Minecraft so good. Without the co-op experience, Minecraft is a failure of a sandbox game. But with it, Minecraft is the best sandbox game ever made.
Minecraft's true beauty is even simpler though. It doesn't matter if your partner has never played a video game or contends at the professional level. Everyone can enjoy Minecraft. Its concept accommodates complete rookies all the way to builders who make a living playing the game. Minecraft truly is the game that any Valentine's Day couple can enjoy.
So, from the above list, what is your Valentine's Day game? You can post your choice in the comments box below.