Video Games 2019
Here we are, nearly halfway through 2019, and still looking forward to games scheduled to release. The 2019 lineup is impressive. Equally impressive is the video games that came out for 2018. It is hard to follow a very successful year, but they have managed to do so.
Below you will find the top 10 video games 2019, followed by the 6 best games released in 2018. Directly under the title will show the gaming systems they are available for. Also, if you want to know which video game console is best for you, go here: Tips for choosing your Video Game Console.
Top 10 video games (so far) for 2019
1. Apex Legends
PS4, Xbox One, PC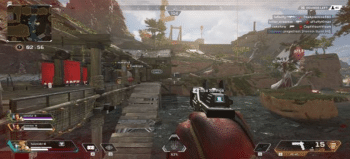 This is a heart-pounding, back to the wall gunplay game that is rating number one everywhere.  This game provides non-stop gun-fights with a storm of bullets that never end. The excitement of 3v3's combined with a treasure of top-drawer weapons and the powers of the character, keeps your heart pounding. Apex is pushing to be a contender for the best battle royale games on the market. This is the first potential rival for Fortnite Phenomenon. The modern guns are top of the line.
2. Art School
PC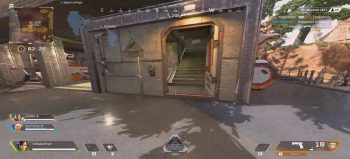 Strange, weird, and oddly fun are just a few of the words players have used to describe this awesome game. The game was just released in February but has quickly gained speed. Using your MS Paint-like canvas, you are charged with doing various and random assignments. In your effort to be the best artist you can be, you are provided with a Al professor who will grade your assignments. These assignments are not easy. You have to grow in the game to get the tools you need to succeed. This is a thinking game and it is very life-like. If there are any folks around with liberal arts degrees, prepare to see them go into an art-world trance.
3. Baba Is You
PC, Switch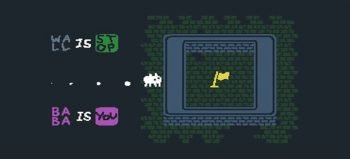 Just released in March of 2019, this puzzler is different than any 2D puzzler before it. It has four basic rules.
The flag is a win
Wall is stop
Rocks are to be pushed
You must push the rocks aside to touch the flag for the win
This sounds easy, right? Not exactly. You soon understand that all the words on the screen are a movable tile and you can modify each of the cardinal rules to complete a puzzle in an entirely different way. This brain teaser is highly addictive.
4. Devil May Cry 5
PS4, Xbox One, PC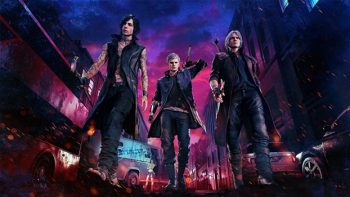 This game came out in March and it was widely accepted. This game has been called sexy, stylish, and super-cool. The storyline is about Nero evolving into an actual major character instead of a dead weight. This game is equal parts Hot Topic, Fury Road, ad Showdown in Little Tokyo. It is filled with action and heart-stopping graphics.
5. The Division 2
  PS4, Xbox One, PC
This game is already being called the best loot shooter of the decade. This is a twisted tale of post-apocalyptic Washington, DC. You are sucked into the narrative from the get-go.  The shooter mechanics and a new drop-in matchmaking system is really cool but add a much smarter enemy and you have an unpredictable and customized gameplay.
 6. Hypnospace Outlaw
         PC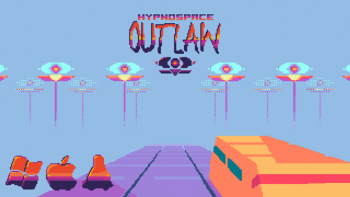 The strange simulation of internet culture in the 1990s makes this game instantly addictive. Players are expected to moderate Hypnospace, which is an online hub. They are charged with stopping hackers, scammers, trolls, and copyright thieves. Enjoy a puzzler that skewers politics. With that comes corruption, and social developments. Deal with out of control teens, punk rock bands, spiritualists (New Age) in a pre-MySpace world.
7. Katana ZERO
PC, Switch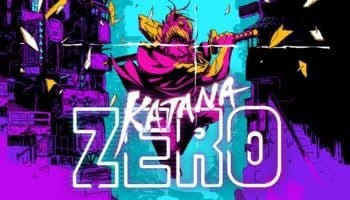 Action platformer is a mix of art and action. Include a samurai quest and Katana duels and instant death. This game has an 80s feel and it has the best soundtrack. Enjoy the trauma of life and of death with a twisted and unexpected. Prepare to be mentally challenged. Expect combat sequences. Be prepared for timeless paragons while watching for Askiisoft execution.
8. Kingdom Hearts III
PS4, Xbox One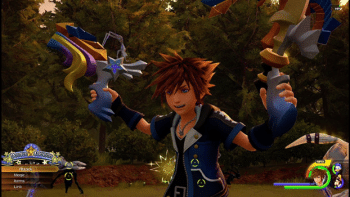 It is fair to say, no one knows what the heck is going on with Kingdom Hearts III. What we do know is the creators promised a conclusion that would blow our minds, and they have succeeded. The game is all about Sora's great big adventure. The players are all-things Disney, The game pivots to include new players with old. This game welcomed in the first of the year with a release date of January 25th.
9. Life Is Strange 2
 PS4, Xbox One, PC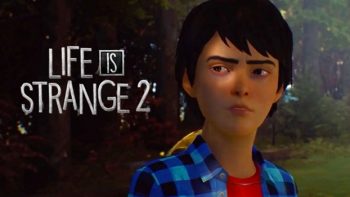 The beginning of the game is innocent enough. Two adolescent brothers who try to keep up with every second of life in Seattle. They do a search for party supplies. The search throws the boys into a catastrophic series of events.  This is a fun game and it will keep you on your toes. Listen for a flawless soundtrack from world-famous performers.
10. Mortal Kombat 11
PS4, Xbox One, PC, Switch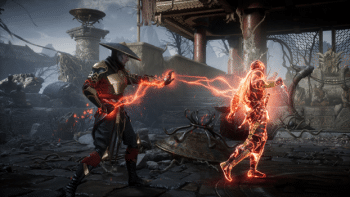 If you are a fan of Mortal Kombat, then you know the Mortal Kombat series is in a league of its own. The game is beyond action packed. It is full of wonders. It is one of the best fighting games with unreal fatalities. There are new characters and long-time favorites.
The graphics and storylines are second to none. If you have never played MK, you should. MK11 is the essence of quality games for a budget.
Top six games released in 2018
Red Dead Redemption 

PS4

Xbox One

Into The Breach 

PC 

Switch

God of War 

PS4

Tetris Effect 

PS4

Spider-man 

PS4

Subnautica 

PS4, XBox One. PC,MAC
So, there you have it the best games of the year and f last year. But, do not count us out. The year is not even half over and there is much more in the plans. Stay tuned, gamers. It's going to be a great year.
So from this list of Video games 2019, which one do you have?
Enjoy more video games by visiting our home page.