Sword Art Online
There are some amazing role-playing games that don't make it to Western lands. Some were even petitioned to be localized (if you can remember Operation Rainfall, their hopes to get Xenoblade Chronicles, Pandora's Tower and the Last Story to be localized in the North American region).
For fans of Sword Art Online, the new game in the series, titled Sword Art Online: Lost Song, will be released in both the European and North American regions for the PS4 and PSVita. For those on PS3 and want to play, unfortunately you will need to play a Japanese copy as there doesn't seem to be a release date, or even mention, for a PS3 version.
The game has already been released in Japan, China, Hong Kong and Taiwan. For those in EU and NA, we will have to wait until Fall of 2015. Such a long wait but from screenshots and game-play of the other versions, I feel it's going to be worth the wait.
In Lost Song, you are able to create your own character as well as be able to play as Kirito, the main protagonist. With your own character, the story progresses as if you were playing as Kirito so there is no major changes or missing out on story-lines if you go down that path.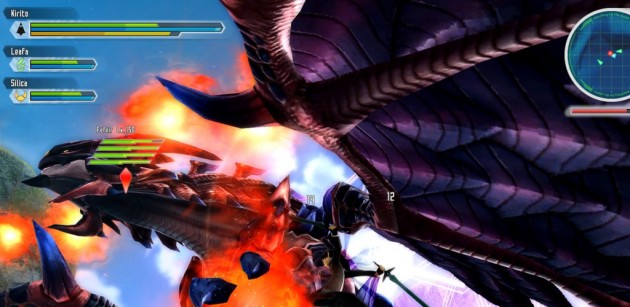 As well as playing offline, you can also go online, a first in the game series. It allows up to four people in multiplayer to party up and do various missions. The battle aspect seems pretty interesting too, not only do you have land battles but you can participate in some incredible aerial battles.
If you're like me and you wonder what type of style this role-playing game is, it's dubbed as being a dynamic and complete Action RPG.
For those that like to pre-order games, there is no word on when pre-orders are going to be available for these regions or what type of pre-orders(standard, collector's edition, etc). Hopefully we get the same as the other versions and not miss out too much. We shall see when it gets announced and I will let you all know when that happens so stay tuned to VGamerz for that announcement!