Developer Crystal Dynamics have revealed the second poster for the upcoming action-adventure game, featuring adventurer and series protagonist Lara Croft, in what can only be described as one of the most epic video game posters ever.
The poster is part of a four-part series of limited edition series, which was announced at San Diego Comic-Con 2015. The designer behind the posters is La Boca, an award-winning London-based design studio.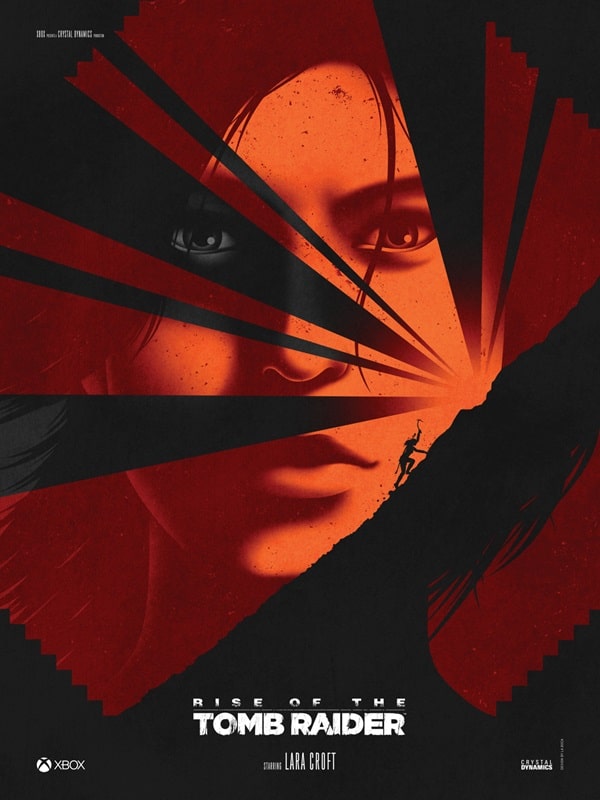 Co-Founder and Creative Director Scot Bendall had the following to say, speaking to the Major Nelson blog regarding the process:
"We tried to follow a similar process we undertake when working on [a] movie poster. Trying to find the essence of the story without being too descriptive, we always try to present an image in the simplest way possible."
Bendall also revealed the inspirations and interpretations within the poster:
"We wanted the poster to have a feel of being underground, discovering something wondrous. Exploring and uncovering a hidden place for the first time in centuries."
There are still two more posters to come before Rise of the Tomb Raider releases on 10th November 2015 for Xbox 360 and Xbox One. PlayStation 4 and PC releases are both slated for the fourth quarter and first quarter of 2016, respectively.