First, there was Agar.io who challenged us to become the biggest cell in the world, but now the craze shifted towards Slither.io – a game that combines the gameplay mechanics of Agario with the classic Snake game, adds in the multiplayer bonus and gives us a strangely addictive and insanely fun game. And in this game, you can also change the look of your snake or worm or whatever you call the slithering creature that you grow to epic proportions. But how to change your skin in Slitherio / Slither.io? We're here to share with you the easy method to permanently unlock skins in the game and some extra tricks to unlock them easily!
In order to unlock all the custom skins available in the game (over 20 at the moment of writing, but I am sure that more will be added in the future), all you have to do is to share the word about the game either on Twitter or Facebook. Don't just post about it though, use the in-game buttons in the lower right corner, as seen in the screenshot below: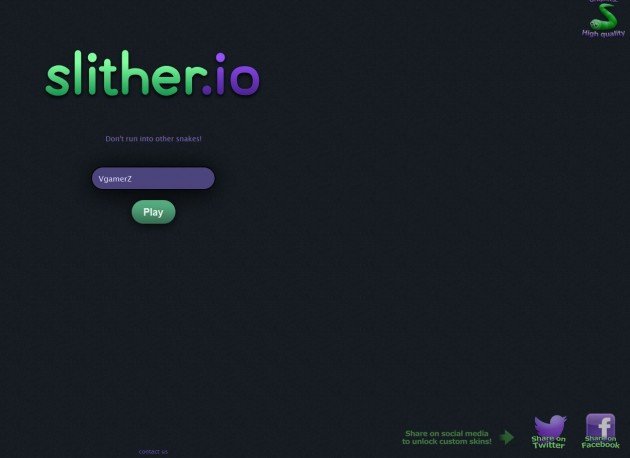 After you click the button, a new one appears in the lower left corner: Change Skin. Click that button and you will be allowed to choose your favorite skin out of the 20+ available right now in the game: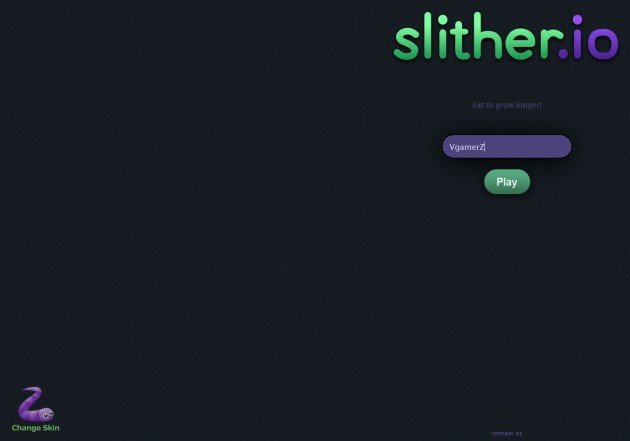 The best part? You don't have to actually share on Facebook or really Tweet about the game. After clicking/tapping the share button, simply go back to the game and you will have the skins unlocked. The real challenge is now to become the biggest worm in the world: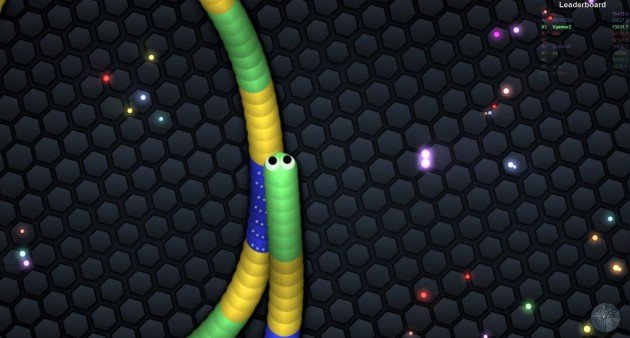 Now you know how to unlock and get different skins in Slitherio. Have fun!