Here's a nifty way to share PS4 game libraries with a friend without needing to swap discs. If you've got a friend who you trust (I know they say trust no one, but sometimes you need to let someone in), and you're a starving games journalist (not required), PS4 game sharing is the way to go.
Game Sharing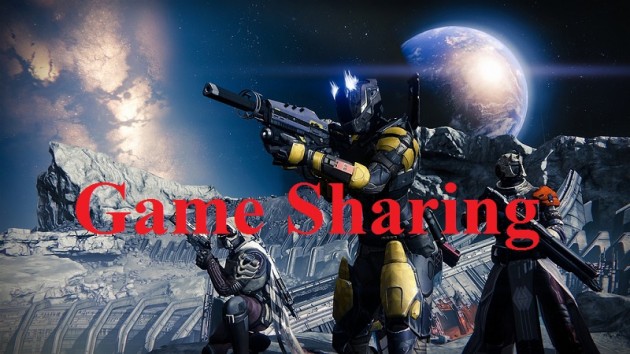 Game sharing isn't a secret by any means, but it's so rarely talked about that I feel like many gamers aren't aware of it. Other than the trust thing, the only drawback is that you and your friend have to be cool with only buying games digitally. You also need to have an online connection when playing in order for PSN to verify your games.
You probably remember activating your PS4 as your "primary PS4". This allows profiles other than yours can play the games you have downloaded, as long as the player is on your system. This is one method of game sharing. However, you can also play your digitally owned games by logging into your profile on a separate PS4 and downloading the games you own.
Setting your PS4 as your friend's primary PS4

To recap: Anyone can play your digital games on your primary PS4. You can play your digital games on anyone's PS4 as long as you're logged into your PSN profile.
Which means you can set your PS4 as your friend's primary PS4, and set his PS4 as your primary. You'll be able to play your friend's games on your system (since it's activated as "their" primary), and if you stay logged into your PSN profile, you can play any games you own as well. Same goes for your friend on their system. Voila. Game sharing.
Let's say your friend owns a digital copy of Call of Duty: Fill-in-the-Blank Warfare. Using this trick, you can both play that one copy of CoD:FitBW at the same time. Heck, you can even play multiplayer together, even though you're a freeloader who doesn't actually own the game.
This is how my friend and I work things out. When a new game comes out that we both want to share, one of us buys the digital copy and the other sends half the game's cost via e-transfer to whoever paid the full price. Now we both have access to the game.
Here's a step-by-step process of how to go about game sharing:

Log into your PS4 and go to the Settings tab.

Select PlayStation Network/Account Management.

Select Activate as Your Primary PS4.

Select Deactivate.

Get your friend to follow steps 1-4 on their PS4.

Log into your PSN account on your friend's PS4 and follow the same steps, except this time select Activate.

Get your friend to log into their PSN account on your PS4 and do the same.
Activate as your primary PS4

You can find your friend's games by logging into their account on your PS4 and checking out their library (the games they own won't show up in your account's library unless you already have them downloaded). Then you download the ones you want to share. Again, this only works for digitally-owned games. You still need to swap your discs, pesky physical media that they are.
There you go! You've taken the next step in your relationship, and you can finally learn to trust again. Or, you know, you ignore your trust issues and just save money by splitting the cost of the games you share. You do you.