Games
There's clearly a ton of things that you can do in video games way better than you would in real life: surviving alien-infested words, rebuilding civilizations, running for hours without taking a sip of water and much, much more. But have you ever thought about the things that are a lot easier to do in real life?
You'll certainly have quite a few and I am sure that you've all been there and done that. Rage quits and broken mice/controllers are included too. So let's check out below some of the easiest things you can do in real life but are almost impossible in Video Games:
1.

2.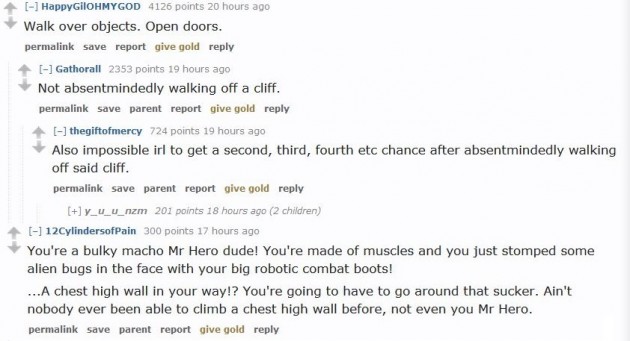 3.

4.

5.

6.

7.

8.

9.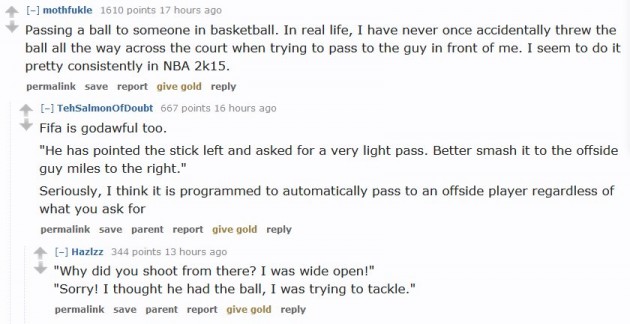 What other things would you add to the list?
[Source: Reddit]
Comments
comments