We have talked about the best cheap gaming laptops earlier this year, but all the laptops recommended there were under $1000, but over $500, so I've decided to give it a try and see if you could really get a gaming laptop if you were on a very tight budget. The fact that we are writing this article proves that it's doable and there are some decent options out there, all listed here in our "best gaming laptops under $500" article.
Don't expect these laptops to deliver next-gen performance – but I believe you already know that with such a low budget, you can't have exaggerated expectations. You want games to run decently, and that's what they will most likely do. So check out our suggestions below: you will find your next best gaming laptop under $500 here!
HP 15-g220nr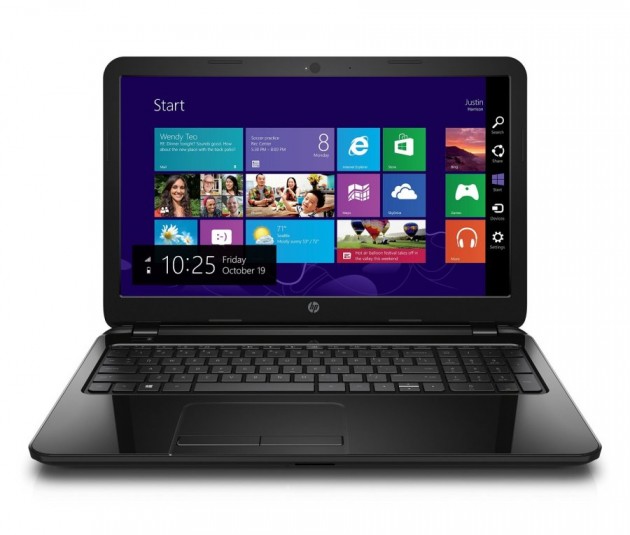 This is the cheapest gaming laptop on the list, but it packs quite a punch. It comes with a touchscreen feature too, which makes it look really next-gen (as well as Windows 8.1 to help on that matter!). It has a decent 2 GHz A6-5200 processor – we can even call it a good processor at this price, backed up by 4GB of RAM and a dedicated AMD Radeon HD 8400 graphics card. You can't really have a gaming laptop without a dedicated graphics card, and this one does have it! It also has a 500GB HDD and a DVD burner to help you store those games or whatever. All in all, a really good gaming laptop that's just a bit over $400! Click here to check it out!
ASUS X550ZA-WB11

I really like this laptop, I think it offers a lot for its price: a great AMD Quad Core A10-7400P 2.5GHz processor, 8GB RAM and a decent AMD Radeon R6 graphics card. It also has a 1TB HDD, which makes this deal even better! It only supports a maximum screen resolution of 1366*768, but it will play your games and that's all that matters. This is my personal favorite on this list, so make sure to check it out! Click here to see the product on Amazon!
Toshiba Satellite C55D-B5244

If you're a fan of the Toshiba Satellite brand, we have an option for you here too: an AMD A6 2.4 GHz processor, 6GB of RAM and 750GB of HDD Storage Space, powered up by an AMD Radeon R4 graphics card (not the best on the list, I have to admit it, but it's difficult to find top graphic cards at such a low price). It would still do a decent job running your games, as long as you don't overdo it with the settings, and it looks sleek enough to be a good purchase. Check it out here for more details.
Lenovo ThinkPad E455

It's almost impossible to have a "cheapest gaming laptops" list without a Lenovo laptop on it – and here it is! The ThinkPad E455 is a good option for gamers looking for a budget gaming laptop, offering 4 GB of DDR3L SDRAM, am AMD A4 2.2 GHz and the AMD Radeon R4 graphic card. It also comes with a 500GB HDD, but have in mind that it's slightly smaller than regular laptops, with a screen size of just 14 inch. But it's easier to carry around, at least! So click here to check it out.
Acer Aspire E5

This gaming laptop might discourage you from purchasing when you see that it has just one review – and that gives it 1 star, but the truth is that we're talking about a decent laptop here: 2 GHz AMD A Series processor, 8GB of RAM and a decent Radeon R6 Graphic Card. It also has a 1 TB HDD, so it's really solid. The only problem in my opinion (and what caused its 1 star rating) is that it doesn't have an optical drive. But if you digitally download your games, that should not be a bit problem – so click here to check it out!
Finding a decent gaming laptop for less than $500 is not easy, but at least there are some options available. It's all based on personal preference, of course, but if you were to ask me, I would definitely go with the ASUS X550ZA-WB11, as I have already told you. Good luck and happy gaming!