The Order 1886 is a greatly anticipated action-adventure game coming out this February. But most of the anticipation might be in vain. Recent information contained in the freshly released story trailer reveals that more than obvious, The Order 1886's narrative is way too dull and predictable. Here are five reasons why this game's story won't be able to amaze anyone.
5. Deadly Supernatural Creatures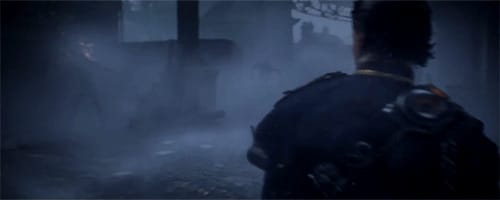 Every game has its own bad guys and it's well known for a while that one of the main enemy factions will consist of deadly "half breeds" or in other words, werewolves. But these are not ordinary werewolf creatures, they're as fast as lightning and as deadly as thunder. It's a somewhat strange, yet lethal combination that will (hopefully) bring a certain degree of challenge to the game. Or maybe not, with the amount of high-tech weaponry in-game and the common action game difficulty standards, they'll most likely remain the strongest in cinematic scenes.
4. Inner Circle Disputes
The Order appears to be a strong organization from the outside. However, not everything is the way it looks like. The Order's weaknesses are immense and its integrity will shake when conflict scatters over the inner ranks. But that was something already expected, wasn't it? The good old stories of boys following strict orders forever and ever have become part of the past, at least in the video game dimension. Also, things become way more exciting when your supposed friends backstab you. Unfortunately, it's hardly a story nowadays if drama and conflict are not present.
3. The Order's Mission Will be Jeopardized
For some reason, the main character, Grayson, will oppose his associates, including the Order's master and he'll do anything to jeopardize The Order's plan, whatever that might be. Finding compromising data about The Order might change the whole picture… Nevertheless, the expectable drama keeps on going in a seemingly ordinary way. Would it even be any interesting if no one opposed the rules? Besides, victory tastes better when it's hard to get or in this case, when it gives further content to an extended and obvious storyline.
 2. Grayson's Thirst for Vengeance
The old sweet touch of individualism normally comes by the name of vengeance. Just in the last year, we had several popular action games using this type of narrative, take for example Watch Dogs and Thief. Now, why would Order 1886 be any different? It's a type of story easy to come up with and unfortunately, it works just fine. So, Grayson will pursue his individual quest for revenge. What remains unknown is what type of revenge is it going to be but that's probably something concerning family or a loved one (isn't it always?).
 1. Enemies United
Having one enemy faction is tedious, having two enemy factions is usual. However, having both enemy factions united is somewhat bizarre. At first glance, it would seem like an epic challenge coming to life but that doesn't seem the case. Aside from pure conspiracy, uniting enemies is nothing more than a failed attempt to turn a mediocre story into something impressive and enigmatic. Truth be said, uniting the lethal half breeds with the fearless rebels would create an undefeatable force but we all know that in the end, that's not what's going to happen. Because… this game sweats predictability and obviousness.