The open-world genre has been blessed with another strong entry. After experiencing such great worlds in The Witcher 3 | Wild Hunt and Metal Gear Solid | 5 The Phantom Pain could we really delve into another so soon? Using the beautiful backdrop of Boston, Fallout 4 has a world like no other reaching into the cities rich history with iconic landmarks scattered throughout the game. Already it seems that more people are open to this world with over 12 million copies sold within the first 24 hours thus making it the biggest entertainment launch this year. Call of Duty held this title for a measly week making over $500 million dollars but Fallout 4 obliterated all competition making over $750 million dollars. Along with this, you have rave reviews unanimously throughout the industry,  With these in mind you have to consider is Fallout 4 the game of this generation?
Building upon a huge legacy created in Fallout 3, Bethesda has spent around 5 years working on this title. This is easy to see with how large the post-apocalyptic world is. The gameplay for anyone new to the franchise feels ridiculously easy to pick up with the ability to switch perspectives from first person to third to accommodate anyone fussy like me. Previously picking up Fallout 3 I could never really get into the swing of things. Here though I am completely hooked with exploration, missions, and crafting keeping me occupied for days. I can quickly see these days turning into weeks. The control layout seems more open to newcomers too. This was a feature in Fallout's last outing that discouraged me. This time it seems easier to pick up with its more simple approach.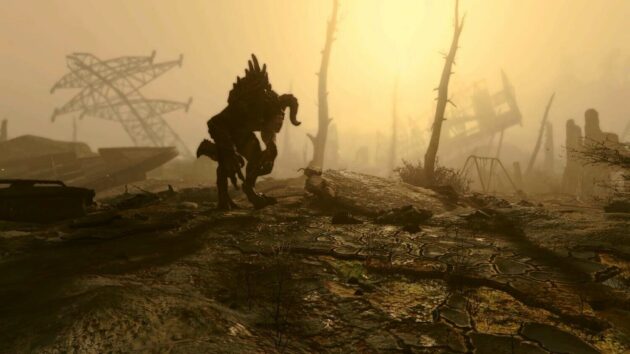 Still retaining its hardcore roots we have deep crafting and leveling up system that for anyone willing to invest the time can be very rewarding. The freedom of the planet itself is both good and bad with the main mission of rescuing your son Shaun becoming quickly forgettable with no real pressure being applied for not pursuing. Discovering what this world has on offer is the real charm of the game with experience being rewarded for finding new towns and settlements. Without a doubt, this is Fallout's best feature. That sense of discovering. What could be over that hill? I wonder what's in that building? These explorations unravel some extraordinary moments where from nowhere you can go from quiet wandering to full-on assault with ginormous monsters. You are totally outgunned but for some reason, you still think you can win.
A special trait of Fallout is that the difficulty setting is not really applied. If you want to journey into the dangerous part of the map,  you immediately can. You'll most likely die instantly but feel free to attempt. This is brilliant, keeping you submerged in the world at all times. Voice acting is a great addition giving players more of an insight into their character and how they behave. The many options you can pick in dialogue can really distinguish what sort of person you want to be. Yes, this is nothing new but it's done extremely well that it needs to be appreciated.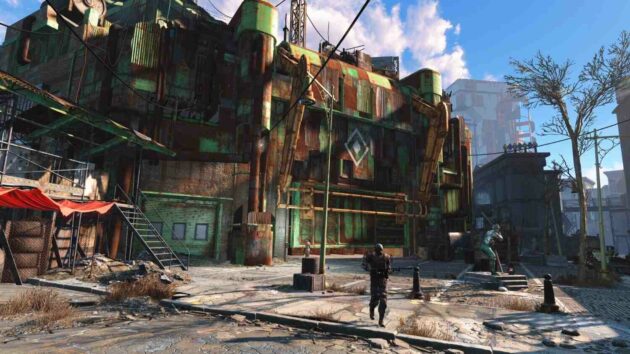 Now there are some flaws to note. Sadly another trait of Bethesda's is that their releases are normally ridden with bugs and glitches. This is normally quite a hit-and-miss situation as some players can go through the whole game not experiencing anything of the sort; Others are not so lucky. So not to beat around the bush, yes this game has bugs and yes there may be some frustrating moments especially if a save file is corrupted (however this seems a very small percentage), but for what is on offer it is absolutely worth the risk. Every day patches are being uploaded to reduce the problems. Fallout 4 is a game that will be around for a long long time so you can guarantee it will be improved continuously. Though this does not excuse Bethesda for releasing another bug-ridden game and is something they must make a priority with all future releases.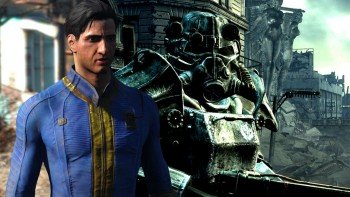 For anyone purchasing a new console this year or the next or even the year after. Fallout 4 will most likely be the main title people point to if you are looking for a superb action RPG with a diverse world to explore. Things may change over time but right now I would say to anyone who owns a console that this game must be part of your collection. Everyone has their own journey, Everyone has their own stories and everyone has their own Fallout. This is most certainly mine.
What do you think of Fallout 4? Do you think Fallout 4 is a must-own game? Leave us a comment below to tell us why.