With a world so vast to explore it can be quite daunting being dropped into the post-apocalyptic nightmare. With a 360 degree choice of direction, a fully personalized avatar, and a rich leveling system it can all seem a bit much. Having already spent a good thirty hours exploring what Fallout has to offer here are, Five Fallout Starter Tips, what I believe to be vital tops that I wish I knew before starting this monumental video game.
Note: No specific cheats are on this list as this takes away from the experience that is on offer. These tips are only my personal opinion and are conjured up from my initial ten hours. Also, there may be minor spoilers from the first ten hours. You have been warned. Enjoy.
Study The SPECIAL'(s)
Loading the game up you are immediately given an introduction in a style of seven classic films. These mini-movies go through the seven SPECIAL abilities you can use to improve your player. From strength to luck the decision is vitally important impacting your experience throughout. This important choice is given to you after five minutes of gameplay. Initially, I viewed the mini-movies not really taking in what was on offer; boy did I regret this. Thankfully though you are given a second chance around twenty minutes later where you can tweak your original choices. Take this second chance seriously as from here on outs you are stuck. Really think from the outset what would benefit you most. Also if you bought a physical copy you receive a poster detailing the enhancement system. Study this well.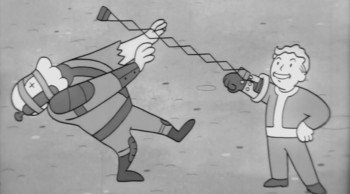 So Much Junk, So Little Time
So you've become a hoarder. Collecting every single piece of junk you can get your nuclear-ridden hands on. What do I do with it all though? Where do I store it? Well this is really your choice because you can store any items you pick up any settlement or location you discover. These are normally sets of draws or tool benches. Personally i'd recommend keeping everything at Sanctuary Hills as you continuously return. Now you have the choice of what to do with all this rubbish. You can improve life for your settlement by giving them food, water and electricity. Or you can upgrade your weapons however to get the most out of this you will need a high intelligence level. Strength is another perk to consider as the higher it is, the more junk you can carry. Something to think about as you won't need to return to base as often. Helping the settlers is a smart start as you can gain both more missions and experience.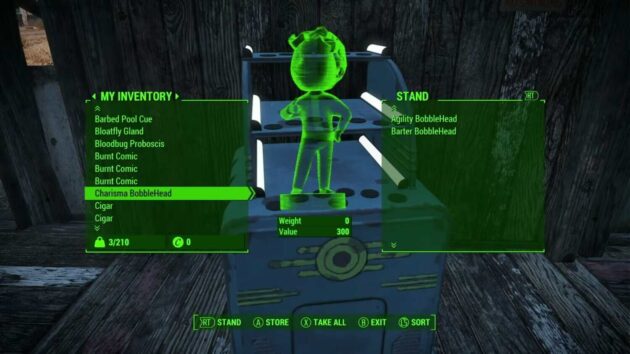 Explore ASAP
The greatest aspect of Fallout is the sweet sense of discovery that is available from the first hour. Left, right, forwards, backwards ahhhh I don't where to begin. Well it doesn't really matter as long as you can explore immediately. It can be so easy to get tangled up in the story so at every given opportunity you want to be wandering to see what you can be find. I tremendously benefited from this. Not just from seeing what is on offer, but the enhancements it made to my character. Later on in the story I ended up fighting a giant abomination of a creature; The Queen Mirlurk. Thankfully on my travels I came across a laser rifle that does double damage to Mirlurks. Without this I have no idea how I would have defeated the deformed Kingler.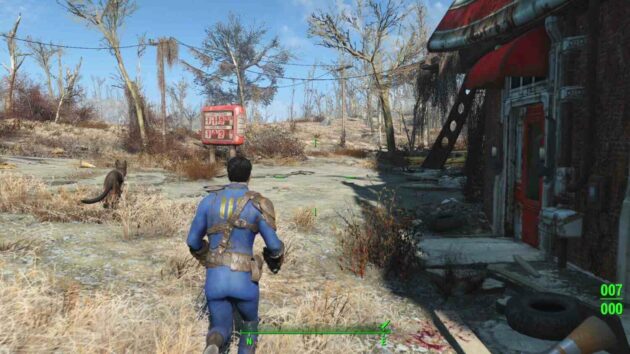 Preparation Is Key
The world can be a horrible place. Filled with deadly, disgusting creatures ready to tear you limb from limb. Stocking up with plenty of stimpacks and other healing remedies you can make missions much more achievable. Trash Can Carla normally makes her way to your location once in a while so it's worth using this opportunity to fill your boots. True you do find lots of health perks but you never want to get to the stage where you are entirely dependent on finding one. Risky times.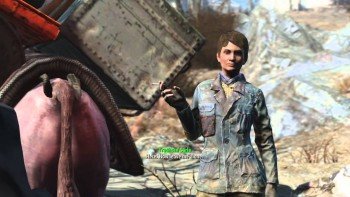 Company Is Bliss
They say Dog is Man's best friend. I on the other hand found that a 210-year-old robot can do the job just as well. Picking the right companion can help make the adventure more completable especially when you are taking on armies of enemies, it's nice to know you've got someone by your side. Each one has individual assets that can benefit you. You can however choose none and go rogue. I've found having someone else you can give junk to and can fight whilst you reload handy or should I say, Mister Handy. In all seriousness though I chose Codsworth because I enjoyed his company most. His commentary while in battle has made me smile on several occasions. Most importantly Codsworth is the closest to any sort of family you have left and for that reason, I feel he is integral to seeing this out to the end with me.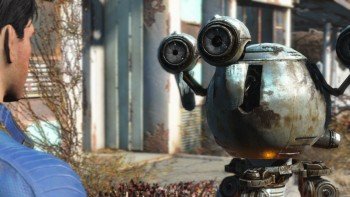 So there you have five Fallout starter tips to make sure you start your journey on the right foot. What tips would you recommend when starting out? Leave us a comment below to tell us why.
Comments
comments