Ubisoft
Ubisoft announced today that the upcoming hybrid game Tom Clancy's The Division will feature an advanced environmental interactivity. A new in-doors screenshot has been published as well, revealing that safety is nothing but an illusory perception in this post-apocalyptic world. Even inside buildings, no one is truly safe, especially if there are any windows nearby. As part of The Division, players must face a new reality and fight for what's left of humanity but first of all, strategy must be considered. As Ubisoft stated, traveling in numbers is a good tactic, however walking near potential dangers is not:
Strength in numbers is never a bad idea, but being close to those windows… that could be. ;)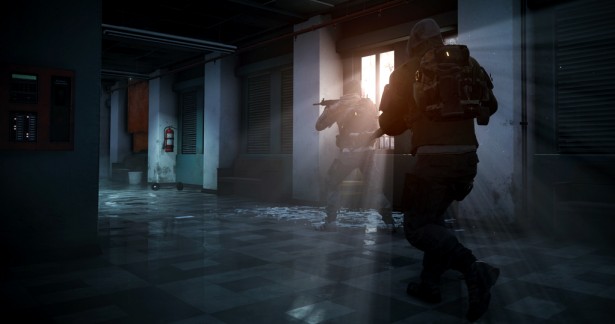 Indeed, walking close to windows can be the very end of any group, no matter how skilled and experienced it might be. Enemy snipers and other soldiers might notice the presence of strange forces nearby and that's when windows become the ultimate weapon of success. Vulnerability is something players can not afford in this world torn apart by chaos. Therefore, players must avoid all types of structural weaknesses or take advantage of them, in an offensive scenario.
Tom Clancy's The Division doesn't have an official release date yet but it will be available for PC, PlayStation 4 and Xbox One.