In 2018 Konami withdrew from the video games industry to focus on other priorities. However, even after that decision was made it has continued to support one franchise, Pro Evolution Soccer. Pro Evolution Soccer 2022 is expected to continue this trend and release later this year. However, recent rumours suggest that Konami is looking to change things up.
For the first time in the football franchises' history PES may be going free to play. Instead of charging an upfront fee to play PES 22, Konami intends to offer it for free with in-game transactions making up the bulk of revenue.
Is PES going free-to-play?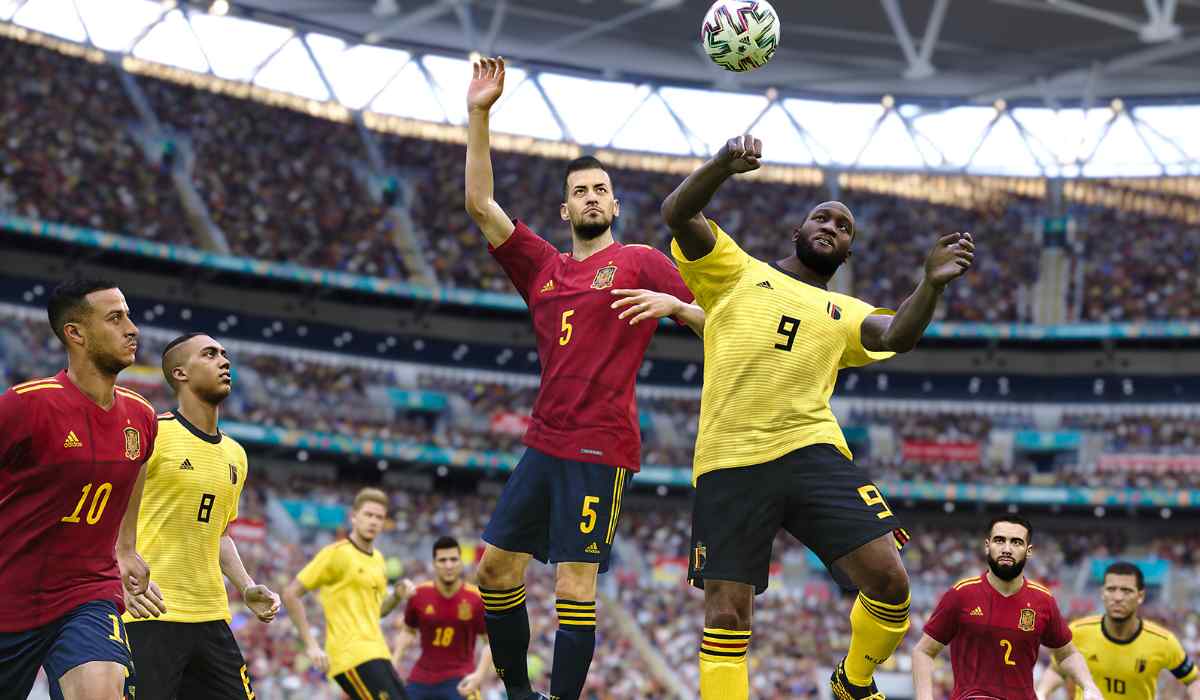 The rumour that Pro Evolution Soccer 2022 will be free to play has come from VGC editor in chief Andy Robinson. On the official VGC podcast, Robinson reported that he had heard that PES would be going free-to-play.
Andy Robinson is by no means a well-known leaker but he does have some strong credentials. As the editor in chief at one of the UK's most successful games media websites, his word means more than most. However, a source for this information was not provided. Therefore, this news should be taken with caution.
On paper the move does make sense. PES has struggled to compete with EA's FIFA For some time now. It's unlikely that FIFA's core audience will transition to Pro Evolution Soccer 2022 or any of its sequels. But that doesn't mean that there isn't some untapped market potential to take advantage of.
A well-made free to play football game doesn't currently exist. With its aggressive microtransactions and steep up-front cost, FIFA isn't accessible for everyone in the world. Konami can offer PES as a more affordable alternative for those with limited income. This tactic will likely be particularly effective in the Asian market where free to play games often thrive.