PGA Tour 2K23 has been given a release date. The upcoming golf simulator published by 2K Games will launch on October 14. Those who purchase either the Deluxe or Tiger Woods Edition will be able to play early on October 11.
Yes, you heard that right. Golf legend Tiger Woods is back with his very own special edition. What's even more exciting is that the PGA tour wins record holder will feature as the cover star for PGA Tour 2K23. This will be the first time he has appeared on the cover of a major golf game since Electronic Arts' Tiger Woods PGA Tour 14.
Following the announcement of its release date Woods spoke about being the cover star for PGA Tour 2K23. He states: "It's great to be back on the cover of a video game," and goes on to describe 2K as the "perfect partner". Woods isn't the only sports icon to make an appearance either. Basketball legend Michael Jordan will be playable too.
We also found out some new gameplay details about PGA Tour 2K23. It will feature 20 licensed courses and 14 unique playable golfers. More content will be added post-launch with 2K looking to implement a long-term business model. Also, if you purchase either the Xbox One or PlayStation 4 version of PGA Tour 2K23 ahead of its release you will have access to the next-gen version at no additional cost.
Multiplayer limitations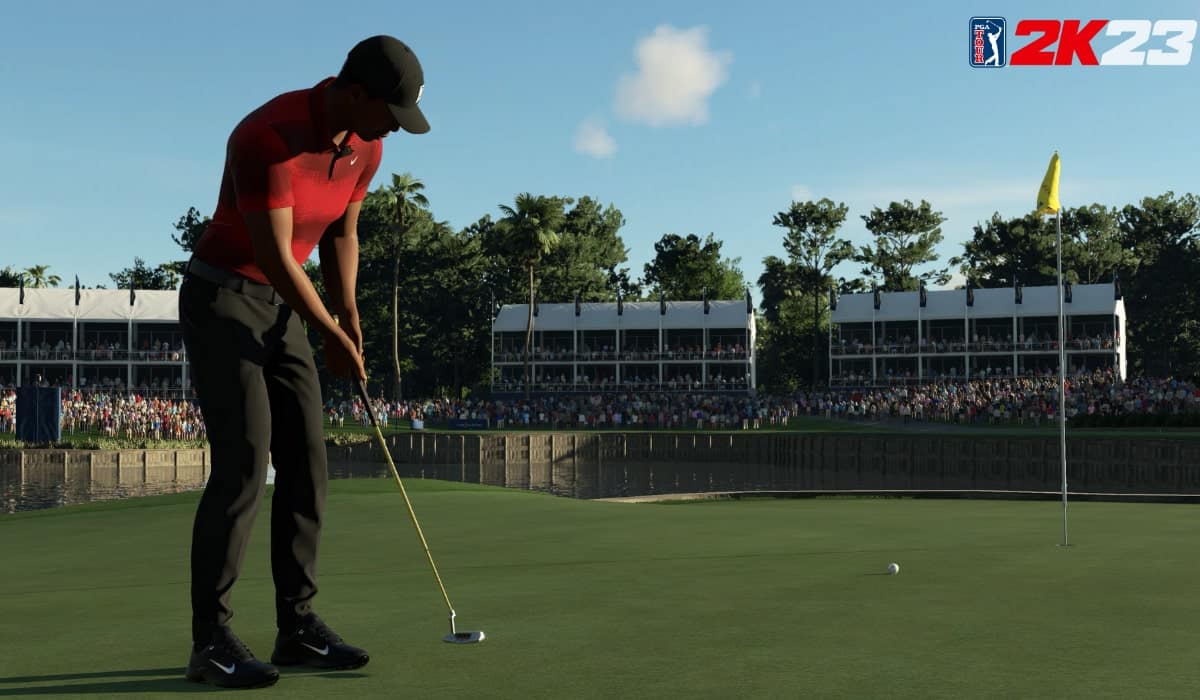 Unfortunately, PGA Tour 2K23 will not support cross-play. This means that players on different platforms will have no way to play with each other. This isn't the first 2K sports game of 2022 to not deliver on this feature. Just last month 2K also revealed that NBA 2K23 will not have crossplay either. It's a huge disappointment as competitor EA is making an effort to introduce crossplay to its sports games. If 2K follows suit in the future is to be seen.