Platform: PS4, Xbox 1, PC
Release Date: March 21st, 2017
In an effort to continue to grab money from gamers, Mass Effect: Andromeda is close to a full retail release. In the meantime, if you have the PC version pre-ordered and are subscribed to EA Access, you can play the game for 10 hours. Here are some things that we can see by playing the demo.
Mass Effect is a BioWare Game with Character Customization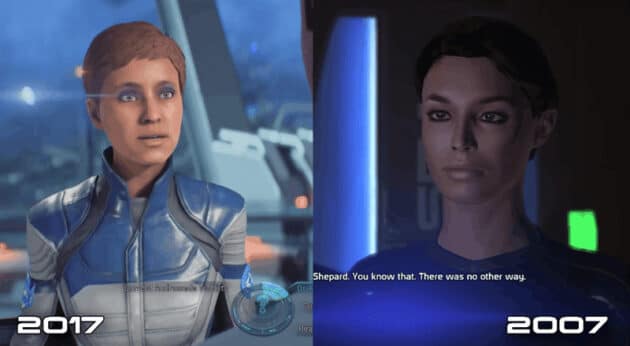 Players will get to create a male or female version of their "Ryder" character. Unfortunately, though, you can only choose the human race as an avatar. The same was true for the first Mass Effect games but I think players were hoping for something different. Speaking of characters, there has been some coverage about the unnatural movements and mo-cap of the human species in the game. The alien races are fine so that doesn't surprise me. Don't be taken back by some of the make-up choices for the human women especially.
This is a Completely Different Mass Effect story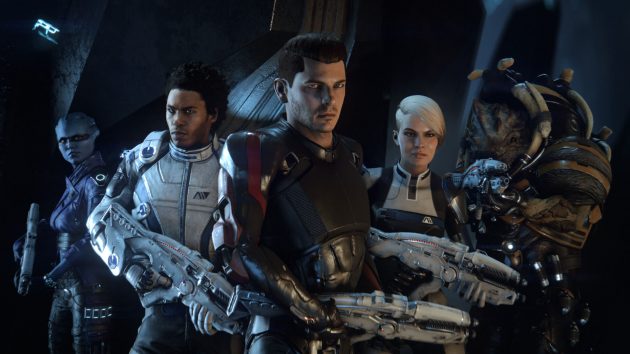 It should go without saying but this game is not a continuation of the previous Mass Effect trilogy. Starting with a note from Pathfinder Alec Ryder the game is ready for players to immerse themselves in its universe. As you progress through the story and get a feel for Ryder, you will notice that even the main character is different from Shepard. They appear more youthful, inexperienced, and have more of a personality than the previous iteration. Shepard is still a great character but this one may be different.
To give a bit of a back story, Ryder and the crew wake up after being asleep for centuries on the Ark Hyperion to try and find new planets to inhabit. Unfortunately, when you wake up it's not all sunshine and roses. Players land on a new planet with hostile everything waiting to kill you like a warm welcome.
There Are A Slew Of New Game Mechanics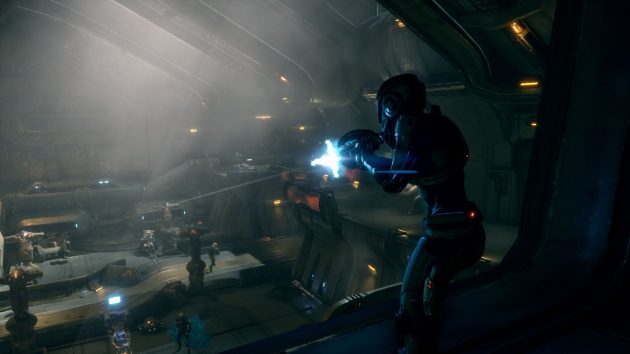 This game is still a 3rd person shooter and the controls seem to be smoother than before. There are a few notable changes to glean. One is that there is no longer a button mapped to put your character into cover. Ryder will hide and crouch almost automatically when you come near certain things in the environment. Players are no longer trapped into one build which promoted multiple play-throughs to try different play styles in the previous games. Instead, players can customize their characters to take different skills from categories in their respective skill trees. One last thing I'll note is the introduction of the dash mechanic which can change the tactical tide of battle. It does have a slight cool down but it can save you from the life of death with the better AI of enemies.
The Online Multiplayer Is More of the Same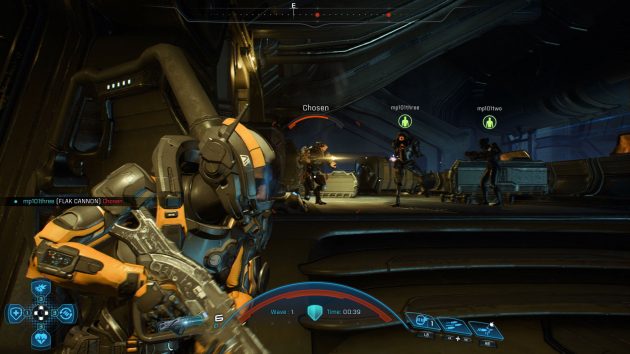 There is no player versus player mode which is normal for the Mass Effect series. However, if you have played games like Rainbow 6 Siege, when you go into Multiplayer mode you can choose different archetypes for battle. Those characters can also be of different races so that may be the players' only opportunity to play something new. There are also loot boxes to buy with in-game currency or money for new weapon mods and new characters. The rest is business as usual with new things to be added after the game is released.
Your Demo Progress Transfers Over and All Upcoming DLC Will be Free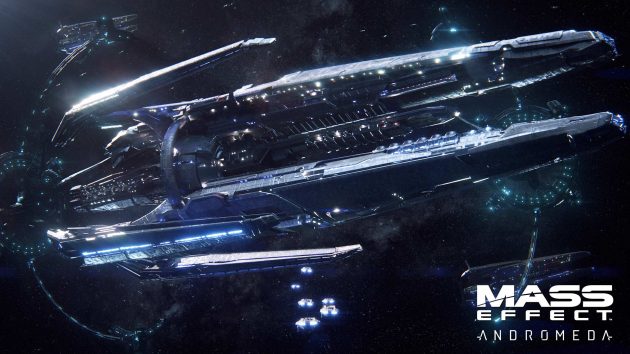 You read correctly. The demo will save your progress so no time is wasted thank goodness. Bio ware is also doing us a service and will not charge for DLC that most of us probably can't afford at this point anyway. The DLC schedule hasn't been released yet but hopefully, they will support this game for the long haul.
Are You In?
We only have a week to wait until the game's full release and so far the reception appears positive. Have you tried the 10-hour demo and what do you think? Let us know in the comments section below.