Over its 20-year history, Halo has become well known for its iconic story and campaign modes. The adventures of Master Chief and Cortana have become some of the most memorable that the games industry has to offer. However, that wasn't always the case.
Stefan Sinclar spoke about the development of Halo in issue #227 of the Retro Gamer magazine. Sinclair served as the software development engineer at developer Bungie from 1999 to 2008. During this time, he worked on Halo: Combat Evolved, Halo 2, Halo 3, and Halo Reach. In the interview, Sinclair spoke about a wide range of topics but perhaps the most interesting was his remarks regarding the shooter's campaign mode.
The story came later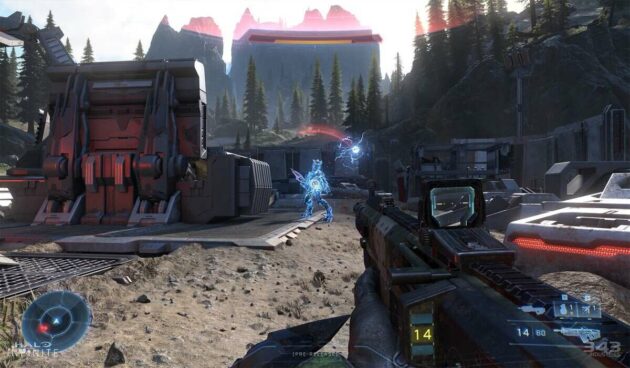 According to Sinclair Halo "had been developed for internet multiplayer even in its most primordial forms." Furthermore, the programmer states that Halo was first conceived as a multiplayer-only game. The idea to include a campaign in Halo Combat Evolved would emerge later on in development.
Sinclair is a trustworthy source for this as his role at Bungie was to develop software for networking and Xbox Live integration. Besides, it makes sense that Halo began life as a multiplayer-only game. It was launched in 2001, the beginning of the online age for gaming. Having a staple competitive multiplayer game on its first console would have been huge for Microsoft.
In the end, the inclusion of a campaign did not hurt Halo. It is widely considered to have one of the best stories of any shooter. Also, the multiplayer was still huge with Halo being one of the first games ever made to establish a meaningful eSports scene.
The days of MLG may be behind us but even today Halo is going as strong as ever. Its story is ever-growing now under the watchful eye of 343 Industries whilst its multiplayer continues to evolve.